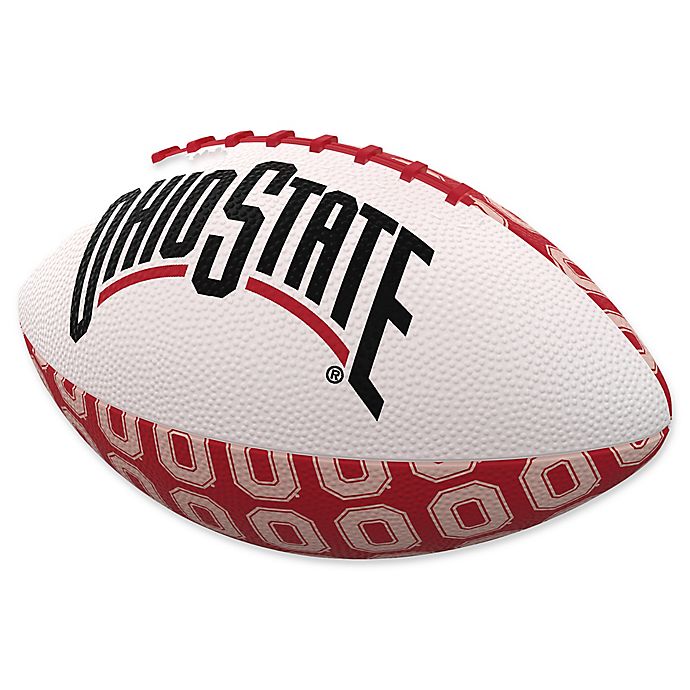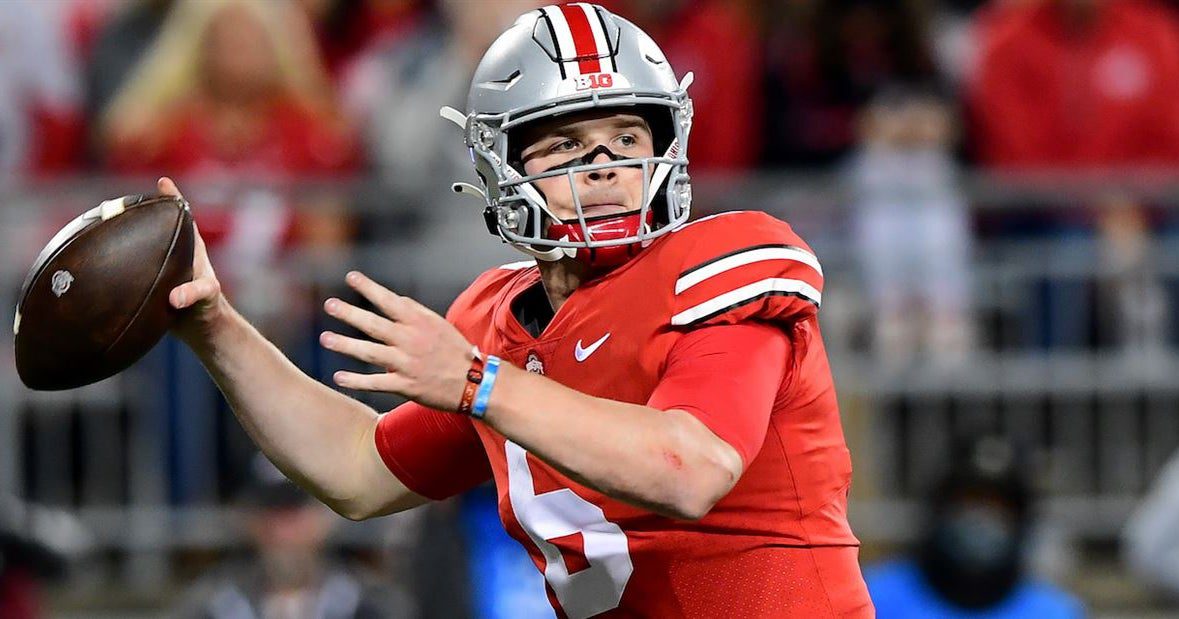 AUDIO EXCERPTS FROM KYLE McCORD PRESS CONFERENCE
71,632 Kyle McCord OSU QB On why he looked better today than last week at Indiana #5 OSU 35 YSU 7 9 8 2023.mp3
71,635 Kyle McCord OSU QB Connecting on TD's to his old high school pal Marvin Harrison Jr. #5 OSU 35 YSU 7 9 8 2023.mp3
71,637 Kyle McCord OSU QB How does he & team handle reduced possessions due to quick clock #5 OSU 35 YSU 7 9 8 2023.mp3
71,642 Kyle McCord OSU QB His assessment of the OL from wk 1 to wk 2 #5 OSU 35 YSU 7 9 8 2023.mp3
71,643 Kyle McCord OSU QB What liked, not liked today & grade himself #5 OSU 35 YSU 7 9 8 2023.mp3
COLUMBUS, Ohio – Behind 28-unanswered points, No. 5 Ohio State (2-0) handed intrastate foe Youngstown State (1-1) a 35-7 defeat Saturday.
Ohio State is 470-112-19 all time at historic Ohio Stadium and 91-9-2 in home openers after the win. The Buckeyes are 3-0 all-time vs. the Penguins.
All-America receiver Marvin Harrison Jr. led the Buckeyes with seven catches for 160 yards and a pair of touchdowns.
Quarterback Kyle McCord completed 14-of-20 pass attempts for 258 yards and three touchdowns.
Running back TreVeyon Henderson led the Ohio State ground game with 56 yards on five carries and two touchdowns.
The Ohio State offense outgained the Penguins 482-234 with 359 yards of the Buckeyes offense coming via the pass.
Defensively, linebacker Tommy Eichenberg paced Ohio State with six tackles with one stop for a loss of 7 yards.
The Buckeyes remain in Columbus for a 4 p.m. game next Saturday at Ohio Stadium against visiting Western Kentucky. FOX will have the national broadcast.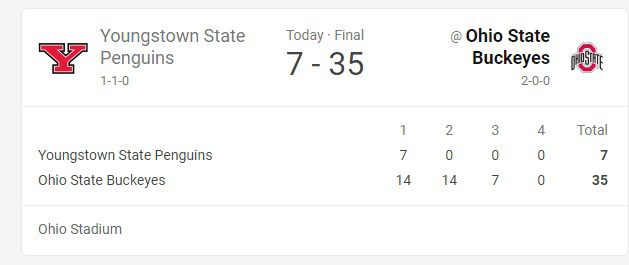 SCORING SUMMARY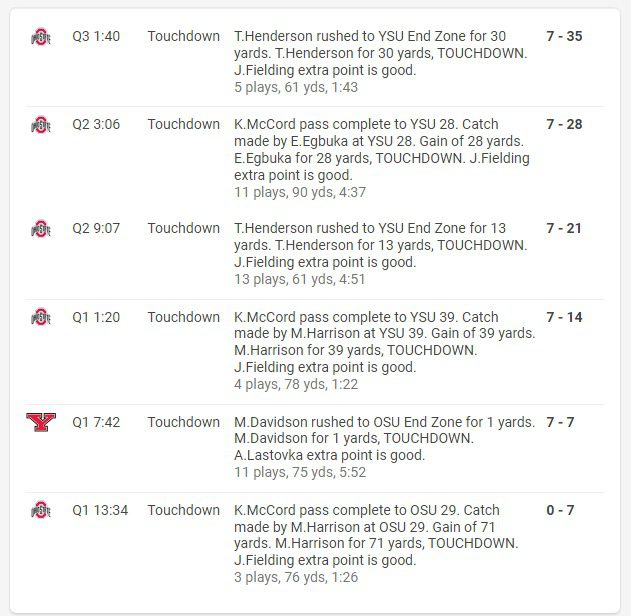 COURTESY NCAA AND OHIO STATE ATHLETIC COMMUNICATIONS