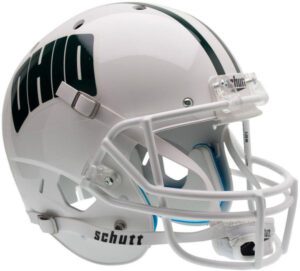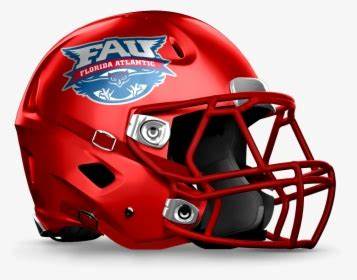 FOLLOW OHIO FOOTBALL: Facebook | Twitter | Instagram
GAME NOTES
https://ohiobobcats.com/documents/2023/9/5/ohio_fb_090923_fau_FINAL.pdf
ATHENS, Ohio — The Ohio football team (1-1) is traveling to Boca Raton, Fla. to take on FAU (1-0) this Saturday (Sept. 9). Kickoff is set for 6 p.m. ET at FAU Stadium. The game can be seen on ESPN+. James Westling and Leger Douzable are on the call with Smacker Miles on the sideline.
The Bobcats' matchup can also be heard on the Ohio Sports Network from Learfield. Russ Eisenstein returns for his 16th season as the "Voice of the Bobcats" and will be joined by Ohio alum Rob Cornelius, who has been a part of the broadcasts for two decades.
SERIES HISTORY VS. FAU
The Bobcats and the Owls met for the first time on Sept. 3, 2022, opening Ohio's season with a 41-38 victory on the newly-named Frank Solich Field.
Kurtis Rourke's performance set the tone for his 2022 season, breaking multiple personal records from previous seasons. Rourke hit 345 passing yards, surpassing his 308 yard record and threw four touchdown passes, beating his previous record of three. Since then, Rourke passed both of those records, recording 537 passing yards against Fordham (Sept. 24, 2022) and five passing touchdowns against Buffalo (Nov. 1, 2022).
Ohio trailed 17-13 going into halftime, but two passing touchdowns in the third gave them a 10-point lead. Between both teams, five touchdowns were scored in the final 15 minutes of play, with the Owls making a late-game attempt to close the gap.
After the Bobcats were forced to punt, FAU took over with 1:37 remaining in the game at their own 41 yard line. The Bobcats defense put together their strongest series of the game, forcing the Owls to turn the ball over on downs with 32 seconds to go, allowing Ohio to go into victory formation and secure the 41-38 victory.
SCOUTING FAU
The Owls opened the 2023 season with a 42-20 victory over Monmouth at FAU stadium.
FAU recorded 213 rushing yards, while putting up 280 yards through the air.
Individually, senior running back Larry McCammon led the team on the ground, recording one touchdown on 125 rushing yards and 13 attempts. McCammon was also a threat in the air, finishing the day with four receptions.
In the air, graduate student quarterback Casey Thompson went 20-for-25, throwing five touchdowns in 280 yards.
Redshirt sophomore Tony Johnson led the receivers, finishing the game with 91 yards, five receptions and two touchdowns. Redshirt senior wide receiver Je'Quan Burton also scored two touchdowns.
Graduate student linebacker Jackson Ambush led the defense with 7 tackles, 5 of which were solo, while junior inside linebacker Jarrett Jerrels snagged the Owls' only interception of the game.
LAST TIME OUT
Ohio continued their winning streak on Frank Solich Field, defeating the LIU Sharks 27-10 Saturday afternoon (Sept. 2).
Graduate student quarterbacks Parker Navarro and CJ Harris split the game in the air. Navaro recorded two touchdowns in 60 yards while Harris finished the day 7-for-8 with one touchdown in 44 yards.
Redshirt fifth year Tyler Walton led the receivers, finishing the game with four receptions, 36 receiving yards and one touchdown. Freshman tight end Mason Williams and redshirt freshman tight end Bryce Butler scored a touchdown apiece, marking their first collegiate touchdowns.
Redshirt sophomore running back Sieh Bangura led the way on the ground, netting 107 yards in 19 carries.
Defensively, graduate student linebacker Bryce Houston finished with 11 tackles, including four solo stops. He also led the team with two tackles for loss, recorded one sack and one interception. Graduate student linebacker Keye Thompson finished the game with seven tackles and one quarterback hurry while graduate student defensive end Vonnie Watkins and sixth year safety Jeremiah Wood recorded two quarterback hurries each.
Freshman kicker Gianni Spetic continued his strong freshman season in the Bobcats' second  game of the 2023 season, making both field goals and all three PATs he attempted against the Sharks.
LIU got the chance to score first with a field goal attempt in the first quarter. However, the kick went wide left to give the Bobcats the chance at another drive. With 2:44 left in the first quarter, Spetic put the Bobcats on the board with a 24-yard field goal.
The defense cleared a window for Ohio to score on back-to-back drives in the second quarter. Harris threw the ball downfield to Walton for a three-yard touchdown less than five minutes into the second quarter. Once again, Spetic's PAT was good and Ohio claimed a 10-0 lead.
After a quick turnover on downs, Navarro connected with redshirt Butler for a nine-yard reception and another touchdown.
LIU didn't have the ball for long before the Bobcats stole it back. Sophomore safety Austin Brawley intercepted a pass.
The Sharks didn't let Ohio enter halftime with a shutout, though; they kicked a 41-yard field goal as the clock wound down to make the score 14-3 at the half.
Ohio entered the second half with the same finesse it had in the first. Its spirits were high as Navarro found Williams with a 32-yard pass for his first career touchdown.
LIU was not willing to back down going into the fourth quarter despite a 24-point deficit. A 15-yard passing touchdown with 1:54 remaining cut into Ohio's lead.
However, the Bobcats defense finished out the game and secured their seventh-straight win at home.
SCOUTING OHIO
So far this season, the Bobcats are 1-1. They average 20 points on 155 rushing yards and 191.50 passing yards per game.
In the air, quarterback CJ Harris hsa thrown two touchdowns in 248 yards while Parker Navarro is 5-for-7 with two touchdowns in 6- yards. Kurtis Rourke is currently 8-for-10 in 75 yards.
Wide receivers Sam Wiglusz and Tyler Walton lead the team, with Wiglusz recording 10 receptions on 103 yards while Walton finished with 10 receptions on 92 yards. Tight end Mason Williams recorded his first collegiate touchdown against LIU.
On the ground, running back Sieh Bangura has 34 carries in 172 rushing yards while running back O'Shaan Allison recorded 19 rushing attempts and 54 yards.
Defensively, linebacker Bryce Houston is leading the team, recording 24 tackles and 3.5 tackles for loss. Safety Austin Brawley has twp pass break ups, one fumble recovery and one interception on the season.
Freshman kicker Gianni Spetic is 4-for-5 on field goals and 4-for-4 on PATs.
To read the complete notes, click here.
#OUohyeah
COURTESY OHIO ATHLETIC COMMUNICATIONS