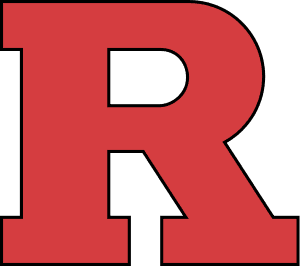 PISCATAWAY, N.J. (March 11, 2022) – Rutgers University and head men's basketball coach Steve Pikiell have agreed to a four-year contract extension that will keep him 'On the Banks' through the 2029-30 season. In six seasons, Pikiell has led the men's basketball program to historic heights, including RU's first NCAA Tournament victory in 38 seasons.
The Scarlet Knights are poised to face Iowa as the No. 4 seed in the 2022 Big Ten Tournament Friday in Indianapolis. It marks the first-ever double bye for the program and highest seed RU has earned in the conference tournament.
"What Steve Pikiell has accomplished here 'On the Banks' is nothing short of extraordinary," said Director of Athletics Pat Hobbs. "His leadership is driving success for our young men on the court, in the classroom, and ultimately in life. That's what great coaches do and this extension ensures that Steve, Kate and their family will be at Rutgers for years to come. This is well deserved."
"Coach Pikiell has brought the kind of values and vision to Rutgers that would make any parent proud to have their child be mentored, challenged, and coached by him," said Rutgers President Jonathan Holloway. "His victories on the court are second only to his success as a leader. I'm glad that we will have him courtside for Rutgers for the foreseeable future."
"I love it here," said Pikiell. "Rutgers has embraced me and my family since day one, and there is no other place I want to be. Pat Hobbs and President Holloway share in my vision to make this a program that everyone can be proud of, and I am thankful for their leadership. We have been able to accomplish great things in the past six years and that is not possible without having the best coaching staff and best student-athletes in the country. It is an honor to be the head coach at Rutgers and to do it in the toughest conference in college basketball. I look forward to continuing the hard work to bring RU a national championship."
Rutgers became the first unranked program in NCAA history to earn four-consecutive wins over ranked opponents, defeating then-No. 13 Michigan State, No. 16 Ohio State, No. 14 Wisconsin and No. 12 Illinois in February. The Scarlet Knights earned their first-ever win over a No. 1 ranked team, with a buzzer-beating victory over top-ranked Purdue at Jersey Mike's Arena. Pikiell moved past former head coach Tom Young for the most ranked wins for a coach in program history with 13.
Rutgers won 12 Big Ten Conference games in 2021-22, the most since joining the league. The Scarlet Knights guaranteed their third consecutive winning season in 2021-22, a feat that had not been accomplished in over 30 years. RU's last stretch of three-straight winning seasons was from 1988-89 through 1990-91 in the Atlantic 10.
RU advanced to their first NCAA Tournament appearance in 30 years under the guidance of Pikiell in 2021. The program earned its first March Madness victory in 38 years, defeating No. 7 seed Clemson in the first round. The Scarlet Knights' win over the Tigers marked the highest seeded team they had defeated in the NCAA Tournament since 1979.
Pikiell has led the Scarlet Knights to a 33-27 Big Ten regular season record over the past three seasons. RU was just 16-76 in its first five years in the conference prior to Pikiell's arrival. Rutgers has won double-digit conference games in the past three-consecutive seasons, only the second time doing so in program history.
Pikiell guided the Scarlet Knights to their first national ranking in 41 years and the program's first winning season in 14 years in 2019-20. Rutgers also completed a 20-win season that year, its first since the 2003-04 campaign.
In 2021, Pikiell was a recipient of the Peter A. Carlesimo Award, presented by the Met Basketball Writers Association to the top coach in the Metropolitan Area. Pikiell earned the accolade for the second-straight season and became the first coach to win the honor four times in his career. He was also awarded the Jim Phelan Award, presented annually to the nation's top Division I coach in 2019-20.
The success of Pikiell coached teams has led to a resurgence in the raucous home court advantage at Jersey Mike's Arena. The Scarlet Knights are 42-8 when playing on their home court over the past three seasons, including an 18-1 record during the 2019-20 season. Rutgers has enjoyed 26 sold out crowds over the past three seasons, including a school record 16 of 17 games in 2021-22.
The Scarlet Knights have continued to excel in the classroom under Pikiell, setting program records for team grade-point-average. In 2021, the team fall term GPA was 3.082 and the team cumulative GPA was 3.24. Luke Nathan earned a perfect 4.0 in his graduate program courses, while Jalen Miller, Oskar Palmquist and Logan Stephens earned Dean's List honors (3.50 term GPA w/12 or more credits). Eleven students (73% of roster) earned a term GPA of 3.0 or higher and a total of 12 students (80% of roster) hold a cumulative GPA of 3.0 or higher.
The program's impact extends beyond the accomplishments on the court and in the classroom with the Scarlet Knights working to positively influence the surrounding community. Rutgers men's basketball has participated in the annual Towers 5K Run & Walk with proceeds supporting the Stephen Siller Tunnel to Towers Foundation, including benefiting first responders and catastrophically injured service members. Additionally, the team has sponsored charity exhibitions, hosted youth clinics, volunteered at Elijah's Promise Soup Kitchen in New Brunswick, participated in the SAAC Holiday Toy Giveaway, and visited children at RWJBarnabas Health facilities around the state, among other projects.
The four-year contract extension will keep Pikiell courtside at Rutgers through the 2029-30 seasons and guarantees an additional compensation of $16 million, including performance and retention bonuses. Pikiell previously signed a contract extension in February 2020 which would secure him through the 2025-26 seasons. He also agreed to an extension near the end of his second season at Rutgers in January 2018 which ran through 2020-21.
About Rutgers Athletics
The Rutgers Department of Intercollegiate Athletics (Rutgers Athletics), comprised of 24 men's and women's varsity sports serving more than 730 student-athletes, is a member of the Big Ten Conference and governed by the National Collegiate Athletic Association (NCAA). Rutgers men's basketball, which entered its first season in 1906-07, has made seven appearances in the NCAA Tournament, including most recently in 2021. Rutgers Athletics is uniquely positioned in the nation's largest media market with over seven million television households, along with access to Big Ten Network and its nearly 60 million homes across the U.S. and Canada. Established in 1766, Rutgers University is the State University of New Jersey and eighth-oldest higher education institution in the country. As a premier academic institution, Rutgers is a member of the prestigious Association of American Universities. Follow Rutgers Athletics on Facebook, Twitter and Instagram for all of the latest news and updates. Also visit ScarletKnights.com for additional information on Rutgers Athletics.
COURTESY RUTGERS ATHLETIC COMMUNICATIONS