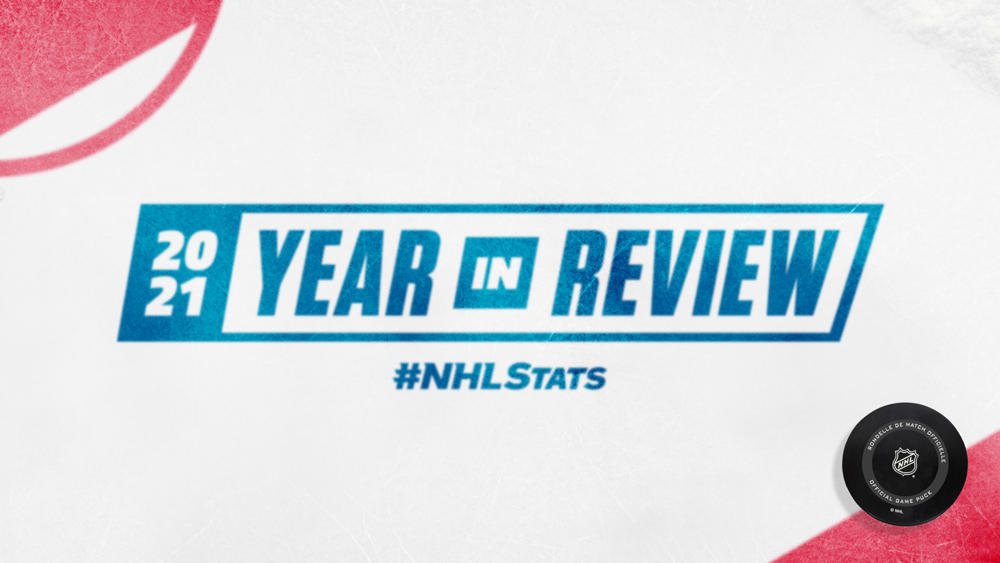 Through Games Played Dec. 28, 2021




Can't Catch Connor: In addition to his jaw-dropping 1-vs-5 submission on the "Goal of the Year" ballot, Oilers captain Connor McDavid has collected a League-leading 158 points (regular-season and playoffs; 51-107—158 in 89 GP) – the most by a player in a calendar year since 1999 (Jaromir Jagr: 68-96—164 in 93 GP).

Teaming Up in Oil Country: Teammates Connor McDavid (50-104—154 in 85 GP) and Leon Draisaitl (54-79—133 in 85 GP) have combined for 287 regular-season points so far in 2021, with one of the two players holding at least a share of the single-season points lead for 190 of 205 regular-season days in 2021 (92.7%; through Dec. 28). This is the seventh calendar year in NHL history – and first in 30 years – to feature teammates each with 130+ regular-season points (last was 1991: Brett Hull and Adam Oates w/ STL).

McDavid, Gretz and Gordie: Connor McDavid (2018, 2019 & 2021) is set to join Wayne Gretzky (6x; 1980—1985) and Gordie Howe (3x; 1950—1952) as the third player in League history to pace all players in regular-season points in three or more calendar years before age 25 (outright or tied).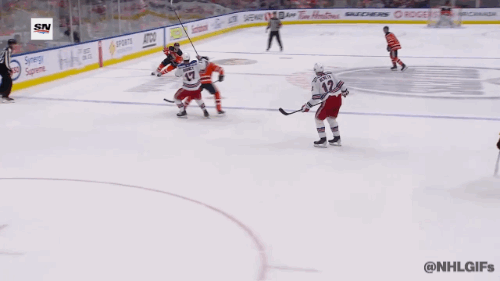 The "Great 8" Climbs: Alex Ovechkin has found the back of the net 46 times so far in 2021, overtaking four Hockey Hall of Fame members (Mike Gartner, Phil Esposito, Marcel Dionne and Brett Hull) into sole possession of fourth place in NHL history with 752 career goals. He also has 14 power-play goals so far in 2021 to move into a tie with Dave Andreychuk (274) for the most in NHL history. Andreychuk has held the distinction since the 2002-03 campaign.

Ovi Claims Top-Selling Jersey: Alex Ovechkin was the top-selling player jersey for the calendar year 2021 across NHLShop and the Fanatics Network, with Sidney Crosby, Marc-Andre Fleury, Auston Matthews and Connor McDavid rounding out the top five.





Marleau Passes "Mr. Hockey": On April 19, Patrick Marleau surpassed Gordie Howe for the most games played in NHL history when he skated in the 1,768th regular-season game of his career.

500 for "Flower": Marc-Andre Fleury, with an NHL-best eight regular-season shutouts so far in 2021 (tied), climbed multiple League lists this year – he became the eighth goaltender to appear in at least 900 career games and the third to accumulate 500 wins.

Mika Matches NHL Mark: Mika Zibanejad (3-3—6) collected six second-period points in a span of 16:59 on March 17 and tied the NHL record for most points in a period.



Lightning Does Strike Twice: On July 7, the Lightning became the ninth different franchise to repeat as Stanley Cup champions and fifth to do so among Clubs that joined the NHL in 1967-68 or later.

Big Year for The Big Cat: 2021 Conn Smythe Trophy winner Andrei Vasilevskiy owns a 64-21-4 record in 89 total games this year, already the most combined wins in a calendar year by a goaltender in NHL history.



Viva Las Vegas: The Golden Knights (61) will finish with the most regular-season wins among all teams in 2021. They are the sixth team in NHL history with 60+ regular-season wins in a calendar year (also Pittsburgh: 65 in 2013; Chicago: 64 in 2013; Philadelphia: 60 in 1985; Detroit: 60 in 1995; Montreal: 60 in 1978).

Hurricanes Surged: The Hurricanes (.724) will finish 2021 with the highest regular-season points percentage in the NHL (guaranteed .715 or higher). Their current rate of .724 is the highest by a team in a calendar year (min. 50 GP) since 2013 (Chicago: .778; Pittsburgh: .728). Carolina currently ranks second in the NHL with 123 points in 2021, behind Vegas (124), with three other clubs able to reach 123 points before the calendar turns (Tampa Bay, Washington and Florida). Before 2021, only eight teams in NHL history had 123 points in a calendar year.

Home Sweet Home: The Panthers (15-0-0 from April 24–Nov. 24, 2021) became the 10th team in NHL history to win at least 15 consecutive regular-season home games (spanning seasons), tying an NHL record along the way.





More U.S.-born Players Than Ever Before: An NHL-record 331 U.S.-born players have appeared to date in 2021 (regular season or playoffs), the most in a calendar year in NHL history. Seven of them make up the top 15 regular-season goal-scorers to date in 2021, with Auston Matthews (61) pacing all players. Also among the League leaders: Alex DeBrincat (4th; 49), Kyle Connor (t-6th; 44), Chris Kreider (t-11th; 38), Jake Guentzel (t-11th; 38), Joe Pavelski (13th; 37) and Max Pacioretty (t-14th; 36).

"Papi" Piled up the Goals: Maple Leafs forward Auston Matthews has scored an NHL-best 61 regular-season goals in 2021 (79 GP), the most by any player since Alex Ovechkin in 2013 (62 in 86 GP w/ WSH). Only one U.S.-born player in League history has netted more in a single calendar year: Jimmy Carson (63 in 79 GP in 1988 w/ LAK & EDM).





Hockey's First Alley-Oop Goal: Ducks forwards Trevor Zegras and Sonny Milano combined for a first-of-its-kind alley-oop goal that created a viral moment and prompted reaction from the likes of actor Michael B. Jordan and Ducks legend Teemu Selanne. Video of the highlight earned 52M+ total streams across social platforms.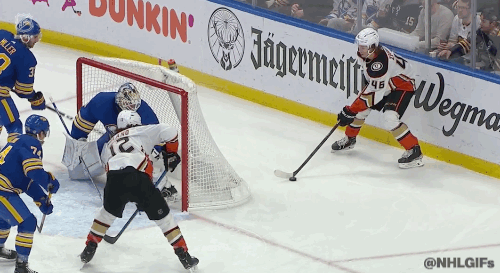 It's in the Genes: The Hughes brothers represent the first American family with three siblings all selected in the first round of the NHL Draft after Luke was pickedfourth overall by the Devils in 2021. He followed in the footsteps of older brothers Quinn (No. 7 in 2018 to Vancouver) and Jack (No. 1 in 2019 to New Jersey) – the only trio of siblings all selected among the top 10 in the NHL Draft.





Young Blueliners Leading the Way: Reigning Norris Trophy winner and 23-year-old Adam Fox (10-68—78 in 85 GP), 23-year-old Cale Makar (21-49—70 in 67 GP) and 22-year-old Quinn Hughes (5-62—67 in 86 GP) all rank among the top five in points among defensemen so far in 2021.

All Hail Cale: Colorado's Cale Makar will finish with 21 regular-season goals in 2021, tops among defensemen with three days of play remaining. He is currently one of two blueliners with at least 20 regular-season tallies since Jan. 1 (also 23-year-old Jakob Chychrun:20 w/ ARI). This marks the seventh calendar year in NHL history to see multiple defensemen age 23 or younger score 20-plus goals and first since 1987 (Phil Housley: 27 w/ BUF & Al Iafrate: 20 w/ TOR).

Fox, Hughes Happy to Help: Entering the final three days of 2021, Adam Fox has 68 assists during the calendar year to pace a group of three blueliners who have at least 60 (Quinn Hughes and Victor Hedman share second place with 62 apiece). This is the first time in the last 25 years that multiple defensemen have had 60+ regular-season assists in the same calendar year; the last occurrence was in 1995 when Paul Coffey (73), Brian Leetch (70) and Chris Chelios (62) combined for the feat.





Seattle's Finest, NHL's Newest: The Kraken enlisted Seattle icons Lenny Wilkens, Shawn Kemp, Gary Payton and Marshawn Lynch to help announce their 30 selections in the 2021 NHL Expansion Draft. The club unveiled its uniform at the live event, with the Kraken's jersey launch quickly becoming the biggest in NHL history – exceeding the Golden Knights' launch before its inaugural season.

Franchise Firsts: Two days after the expansion draft, Seattle made Matthew Beniers of the University of Michigan the first draft pick in franchise history. Other firsts came on Oct. 12 when they made their regular-season debut (first goal: Ryan Donato), Oct. 14 when they claimed their first win (GWG: Brandon Tanev), Oct. 23 when they had their home opener and Nov. 4 when Jordan Eberle netted the club's first hat trick.





Nearly Two-Thirds of 2021 Had Hockey: While juggling a global pandemic, the NHL had at least one game played on 237 of 362 days (65.5%) in 2021 (through Dec. 28) – surpassing 1999 (235) for the most such days in a calendar year in League history.

Outdoor Games Continue: The NHL continued its tradition of outdoor games by staging a first-of-its-kind event with NHL Outdoors at Lake Tahoe from Feb. 20-21, two games featuring four teams in the open air, lakeside at Edgewood Tahoe Resort in Stateline, Nev. They marked the first NHL games ever played atop a golf course and the 14th calendar year in which the League hosted at least one regular-season outdoor game.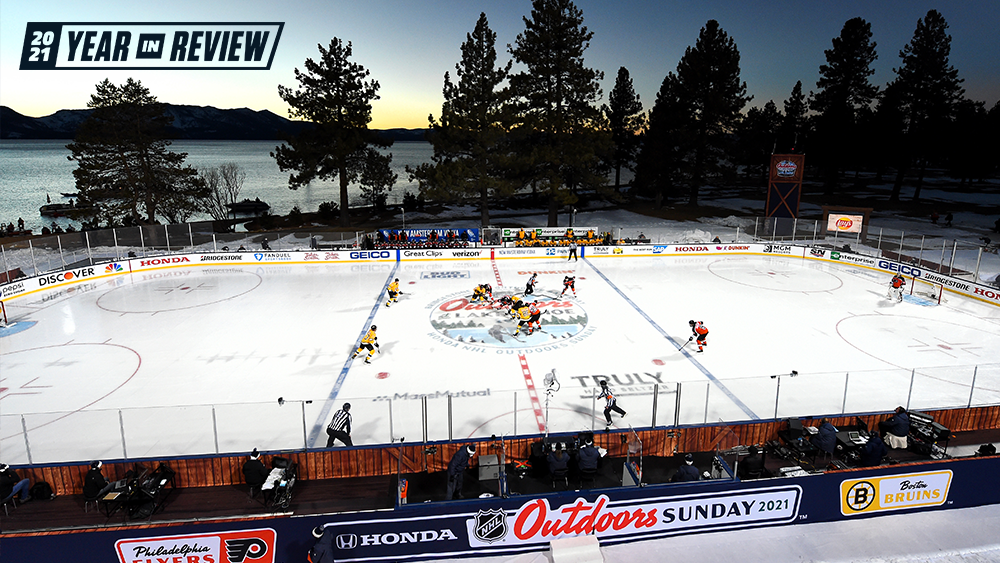 More New Faces Than Ever Before: Of the 1,149 players to skate in the NHL so far this year, 223 made their League debut (197 skaters, 26 goaltenders). That is the highest number of NHL debuts in a calendar year in history (ahead of 205 in 2013; 185 skaters, 20 goaltenders).





2021 Became NHL's Highest-Scoring Year: There were 7,953 regular-season goals scored across 1,344 games in 2021 (including 107 shootout-deciding goals), the highest total in a single calendar year in NHL history and currently 196 more than the previous mark of 7,757 set in 2019 (1,285 GP). This calendar year was also the first to feature at least 6,000 even-strength goals (6,089 in 1,344 GP).

Come for the Game, But Don't Bring Your Favorite Hat: Hats were flying in 2021, with 96 total hat tricks to date (92 in regular season, 4 in playoffs). Boston paced all teams with seven (6 in regular season, 1 in playoffs). It marked the 14th calendar year in NHL history to feature at least as many three-goal performances and most since 1996 (104; 97 in regular season, 7 in playoffs).



You Can Call It a Comeback: To date, 2021 has featured 526 comeback wins during the regular season, representing 39% of games (526 of 1,344 GP). That total includes 201 third-period comeback wins, 127 multi-goal comeback wins, 19 three-goal comeback wins and one four-goal comeback win.

Working Overtime In 2021: Overtime has been required in 302 regular-season games so far in 2021, equating to nearly one in every four contests (22.5%; 302 of 1,344 GP).





Hockey Is For Everyone: The NHL strengthened its diversity and inclusion efforts by committing an additional $5 million into its communities, as well as establishing new partnerships to continue its efforts to ensure hockey is safe, inclusive and respectful to all.

NHL and Respect Group: The NHL announced at the December Board of Governors meeting that it intends to partner with Respect Group, an anti-harassment organization co-founded by former NHL Player Sheldon Kennedy. Respect Group has provided programming and training to sports organizations, schools, and workplaces in an effort to eliminate and prevent bullying, abuse, harassment and discrimination (BAHD) with a goal to inspire a global culture of respect.

A Global Game: There have been 25 different birth countries represented on rosters so far this year, including 10 countries with a single representative: Belgium, Bulgaria, Estonia, Italy, Kazakhstan, Netherlands, Norway, Slovenia, Ukraine and Uzbekistan. In addition to the previously mentioned United States (331), four other countries have had more players appear in an NHL game in 2021 than in any previous calendar year: Finland (66), Switzerland (16), France (5) and Uzbekistan (1).





Ten Female Officials Made Their AHL Debut In 2021: Seven referees and three linespersons, all of whom previously participated in the NHL's Officiating Exposure Combine and/or the 2020-21 NHL and NHL Officiating Association Mentorship program, debuted in the AHL this past year. Additionally, the ECHL has two females on their officiating team, while at the major junior level the OHL, WHL and USHL each have one female working the lines this season.

Women in Hockey Operations: There are nearly 100 women across the League in Hockey Operations, player development, and player health and safety roles. This esteemed group of women are scouts, player and skating development coaches, data scientists and analysts, dieticians and nutritionists, doctors and physicians.

Women of Influence: The NHL released a list of more than 200 women who are in senior leadership roles at the NHLPA, NHL and 32 Clubs. Among this remarkable group, more than 25% are in C-Suite positions with many leading their Club's finance, marketing, HR, legal and business departments. Many women have Law degrees, Master's degrees, PhDs, and MBAs.





The NHL Added Two New U.S. Broadcast Partners Leading into 2021-22: The NHL and ESPN announced a seven-year television, streaming and media rights deal in March and the League also announced a seven-year multimedia rights agreement with Turner Sports in April 2021. The new U.S. partnership means more hockey, six days a week, throughout the year. Among the high-profile talent added to both networks for NHL coverage were longtime teammates Mark Messier (ESPN) and Wayne Gretzky (NHL on TNT).





Corporate Partnership Business Flourishing: With more than 55 new and renewed corporate partners, the League's partnership business is more robust than ever, with double-digit growth driving record-high gross sponsorship revenue.

Innovative Approach: The League continued to reinvent traditional partner assets, creating new revenue streams for its Clubs including Player Helmet decals – as well as announcing its Jersey Sponsorship Branding program starting with the 2022-23 season. New partnerships with tech giants AWS and Sportradar added to the League's world class technology infrastructure which also includes best-in-class tech partners Apple, SAP and Rogers – and as the sports betting landscape evolves rapidly, the League now boasts 10 sports betting partners, adding Bally's, DraftKings, Betway, PointsBet, OlyBet and Liga Stavok in 2021. The League also announced a long-term exclusive trading card license extension with industry leader Upper Deck, with expanded rights for NFT trading cards.

Ending Plastic Waste with adidas Hockey: For the first time ever, all 32 NHL clubs are taking to the ice wearing team jerseys made from recycled materials. An important piece of adidas' ongoing mission to "End Plastic Waste, ADIZERO Primegreen Authentic NHL jerseys – made with an adidas' innovation Primegreen: a series of high-performance materials containing a minimum of 50% recycled content – debuted on opening night of the 2021-22 season on Tuesday, Oct. 12.

"Nothing Regular" About the Regular Season: The League launched its creative and star-studded "Nothing Regular" campaign in November, highlighting moments that showcase how unpredictable and incredible the game is each and every night. The 15 – and 30-second ads feature stars including Connor McDavid, Auston Matthews, Charlie McAvoy and Alex Ovechkin, and will continue with additional spots over the regular season and Stanley Cup Playoffs.





NHL Edge Tracking Technology on Broadcast: This year saw television broadcasts make increased use of data and stats from NHL Edge (puck and player tracking technology), including player speed and distance skated, shot speed, goal location and distance, faceoff location and win percentage and possession time to enhance broadcasts and take fans deeper inside the game.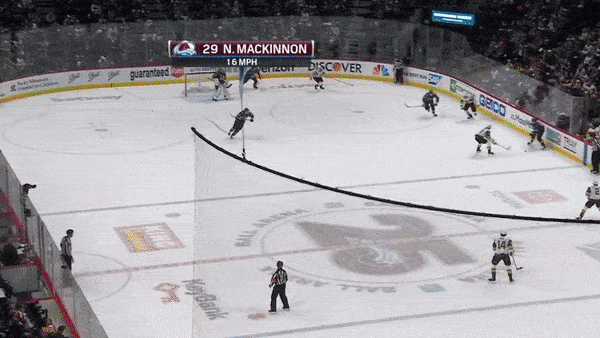 Hockey Means More Than Goals and Wins: It's inducting a young fan into the Ring of Honor, like the Coyotes did with Leighton Accardo. It's taking the unconventional path to a franchise record, like Jack Campbell. It's scoring a hat trick in memory of your father, like T.J. Oshie. It's naming your son after and dedicating your season to a teammate that passed much too young, like Elvis Merzlikins did to honor Matiss Kivlenieks. These moments, and many more throughout the year, are what help make the game of hockey so special.



GOALS FROM 2021 YOU'LL WANT TO WATCH AGAIN:
* Trevor Zegras alley-oop over the net to Sonny Milano
* Connor McDavid goes 1-on-4, scores tying goal vs. Rangers
* Connor McDavid does it again, takes on three Jets and scores
* Mathew Barzal between-the-legs goal
* Brent Burns solo effort against the Wild
* T.J. Oshie diving one-hander
COURTESY NHLmedia.com