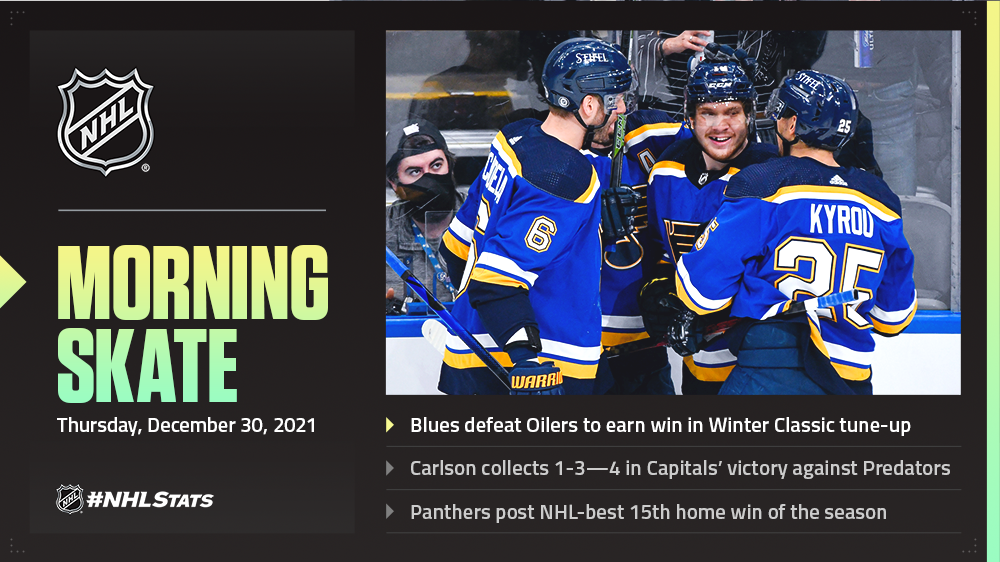 * Jordan Kyrou and Vladimir Tarasenko helped the Blues best the Oilers at Enterprise Center in their final game before the 2022 Discover NHL Winter Classic.

* Washington and New Jersey picked up wins Wednesday thanks to notable performances by John Carlson and Jack Hughes.
* Thursday's slate is highlighted by the Panthers and League-leading Lightning clashing at FLA Live Arena, with the hosts looking to gain ground on the defending Stanley Cup champions in the NHL standings.




BLUES BEAT OILERS IN FINAL GAME BEFORE 2022 DISCOVER NHL WINTER CLASSIC
Jordan Kyrou and Vladimir Tarasenko each tallied 1-2—3 as St. Louis skated to a victory in its final game before the 2022 Discover NHL Winter Classic, which will see the Blues square off against the Wild at Target Field on New Year's Day.

* St. Louis (18-9-5, 41 points) extended its home point streak to 10 games (9-0-1 dating to Nov. 18) and moved into first place in the Central Division, with Minnesota (19-9-2, 40 points) and Nashville (19-11-1, 39 points) currently ranking second and third, respectively. The Predators contest one more game before Jan. 1, which goes tonight at Nationwide Arena.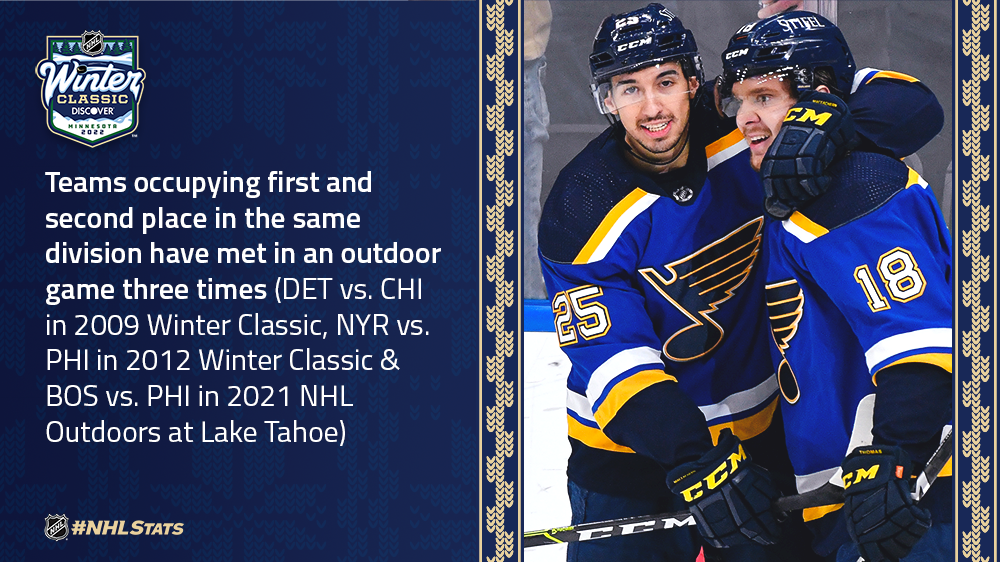 CARLSON, HUGHES HELP CAPITALS, DEVILS EARN WINS WITH MULTI-POINT GAMES
John Carlson (1-3—4) and Jack Hughes (1-2—3) recorded four and three points, respectively, as the Capitals (19-6-7, 45 points) and Devils (11-15-5, 27 points) snapped slides in their first game back from the Holiday Break.

* Carlson factored on four of five Washington goals to record his second career four-point outing as the Capitals snapped their eight-game slide against the Predators (0-7-1 dating to Feb. 25, 2017). Only six active defensemen have registered more four-point games than Carlson: Erik Karlsson (5x), Morgan Rielly (5x), Roman Josi (4x), Tyson Barrie (4x), Victor Hedman (4x) and Kris Letang (3x).




* Hughes registered his fourth career three-point game as New Jersey snapped its six-game losing streak (0-6-0 dating to Dec. 10) and moved within six points of Detroit (15-13-3, 33 points), which occupies the final Wild Card spot in the Eastern Conference. Hughes' four three-point games are the most among Devils players since his debut season in 2019-20.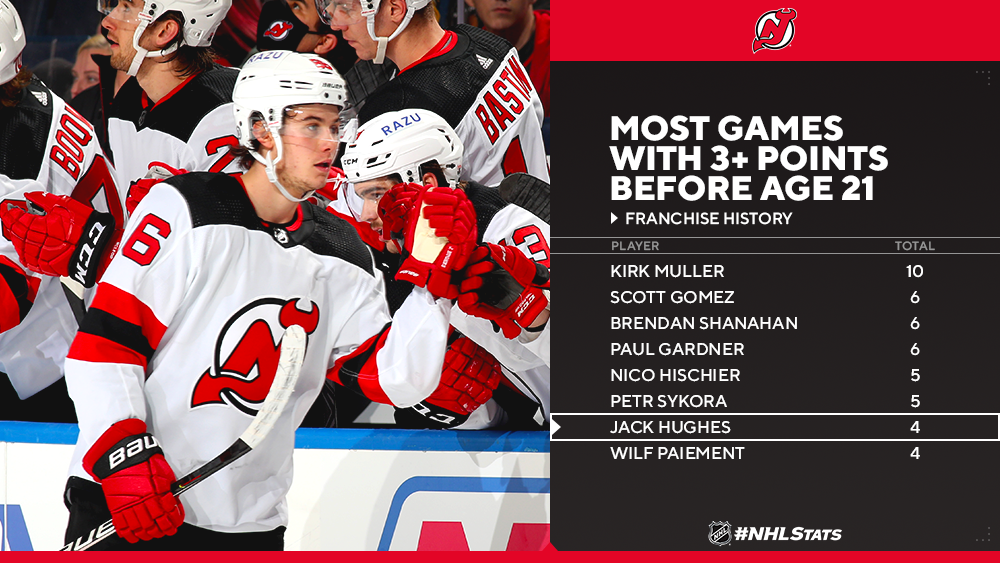 PANTHERS POSTING 15TH HOME WIN FEATURED IN #NHLSTATS: LIVE UPDATES
Wednesday's edition of #NHLStats: Live Updates features several more notes from the six-game slate. Some highlights include:

* J.T. Miller (1-1—2) scored 26 seconds into overtime as the Canucks improved to 7-0-0 since naming Bruce Boudreau head coach on Dec. 5. Thatcher Demko (22 saves) extended his career-best winning streak to six games.

* Claude Giroux reached the 600-assist milestone and surpassed Bill Barber (420-463—883 in 903 GP) for sole possession of second place on the Flyers' all-time points list, while Ivan Provorov scored the overtime winner as Philadelphia extended its point streak to six games (5-0-1 dating to Dec. 10). Provorov potted his third career overtime goal and 10th career game winner.
 
* The Panthers scored three straight goals in the final frame en route to their League-leading sixth third-period comeback win and 15th home victory of the season (15-3-0, 30 points). Florida set a franchise mark for fewest games to 15 home wins, eclipsing its previous best of 20 from 1995-96 (15-3-2, 32 points) and 1999-00 (15-2-3, 33 points).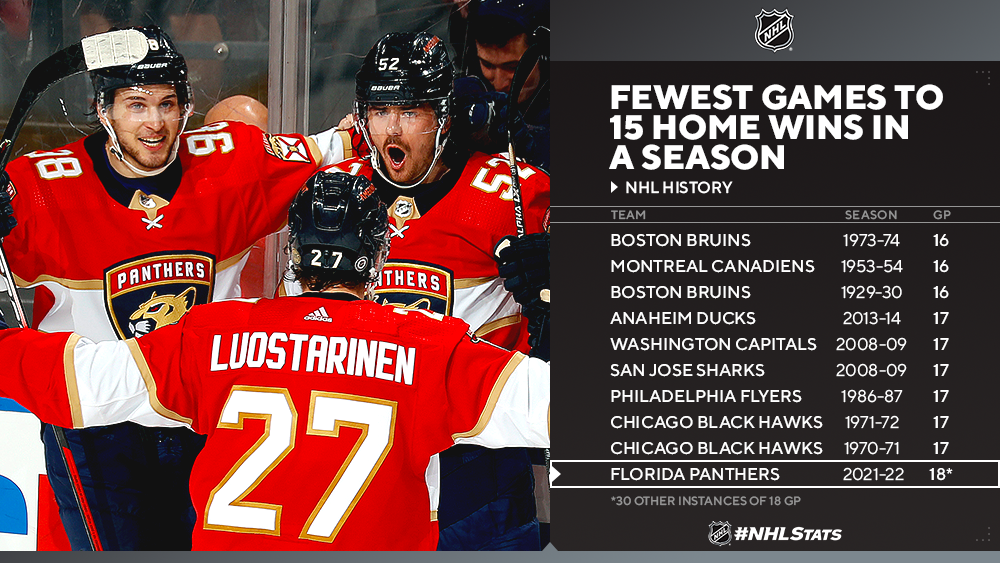 QUICK CLICKS 
 
* NHL, NHLPA agree to modify COVID-19 protocol 
* Winter Classic: MN Unbounded, Niñas brings game to girls of color 
* Winter Classic: Brooks Foundation gives 'game back to the kids' 
* World Junior Championship canceled due to COVID-19 concerns 
* Alex Ovechkin, Connor McDavid andmore featured in 2021 Year in Review by #NHLStats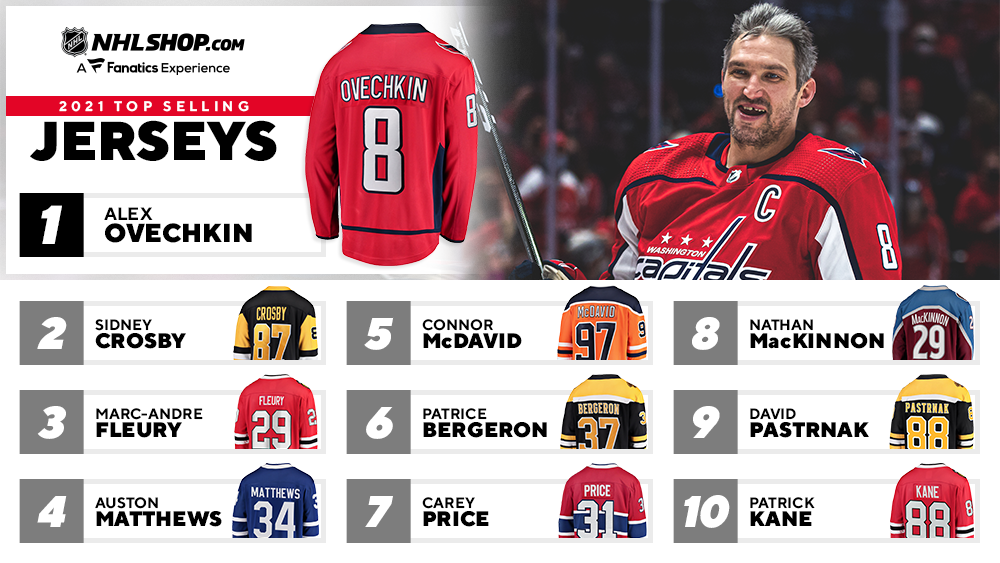 PANTHERS, LIGHTNING SET TO CLASH DURING THURSDAY'S SLATE 
The Panthers (19-7-4, 42 points) are set to welcome the NHL-leading Lightning (21-6-4, 46 points) to FLA Live Arena Thursday in the third head-to-head game between the intrastate rivals this season. Florida and Tampa Bay split the two previous meetings after squaring off in the First Round of the 2021 Stanley Cup Playoffs. 
COURTESY NHLmedia.com