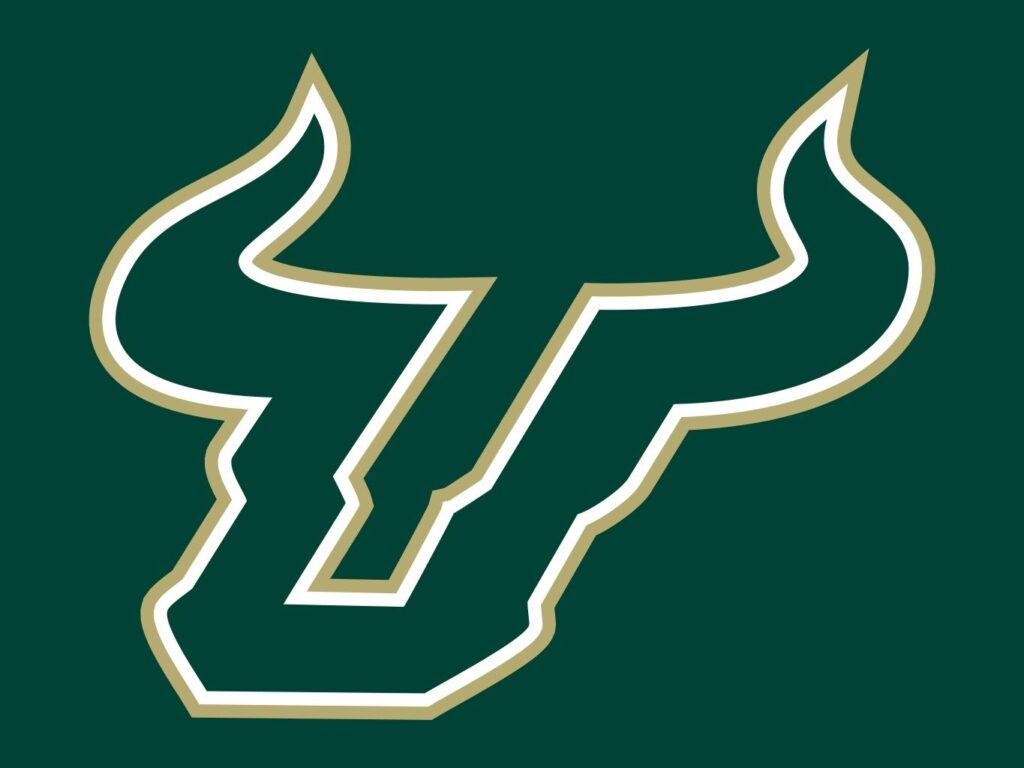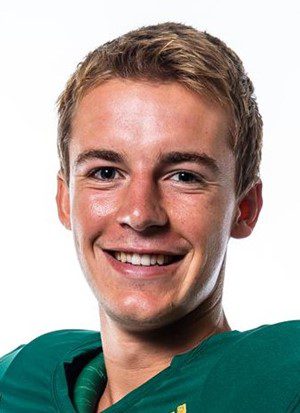 Bulls' sophomore recognized among the best collegiate kickers in the nation
Only representative from AAC; One of four kickers that are perfect on the season

TAMPA, NOV. 4, 2021 – USF sophomore kicker Spencer Shrader, a Tampa native, has been named a semifinalist for the 2021 Lou Groza Place-Kicker Award presented by the Orange Bowl to the nation's top collegiate kicker.
The Palm Beach County Sports Commission released the 20 semifinalists for the award on Thursday. Shrader was the only representative from the American Athletic Conference and is one of four Groza Award semifinalist that are perfect on field goals and points after touchdown (PAT) on the season.
Shrader connected on a career-best 52-yard field in the Bull's victory over Temple to remain a perfect 9-of-9 on the year, including four makes over 40 yards. He is also a blemish free 22-of-22 on PAT on the year for 49 points on the 2021 season. Shrader's single-season string of nine consecutive made field goals ranks fourth on the USF season charts, four behind 2013 Groza Award finalist Marvin Kloss and 2017 first-team All-AAC selection Emilio Nadelman.
Shrader set a USF record last season when he made four, 40-yard or better field goals (49, 47, 46, 41) at Memphis and he has made 13 of his last 14 field goal attempts, a string that includes six makes of 44 yards or better and the one miss from 46 yards. A former Newsome High School soccer player and Class 8A all-state kicker in his senior season playing football, Shrader, who walked on at USF, is 17-of-24 on field goals for his USF career.
Shrader has also been very effective on kickoffs, posting 26 touchbacks in 38 kickoffs on the year.
Semifinalists will be voted on by a panel of more than 100 FBS head coaches, SIDs, media members, former Groza finalists, and current NFL kickers to select the three finalists. These finalists will be announced on November 23rd and honored at the 30th annual Lou Groza Collegiate Place-Kicker Awards Virtual Awards Celebration, streamed live on December 8th on lougrozaaward.com. The same panel then selects the winner, who will be announced live on ESPN at the Home Depot College Football Awards on Thursday, December 9th.

The Award is named for National Football League Hall of Fame kicker Lou "The Toe" Groza, who played 21 seasons with the Cleveland Browns. Groza won four NFL championships with Cleveland and was named NFL Player of the Year in 1954. Although an All-Pro offensive lineman as well, Groza ushered in the notion that there should be a place on an NFL roster for a kicker.

Since the first Lou Groza Award was handed out in 1992, 28 finalists, including 16 winners, have gone on to appear in the NFL, earning 11 trips to the Pro Bowl and taking home 6 Super Bowls.
Game tickets can be purchased by calling or texting 1-800-GoBulls or by visiting USFBULLSTIX.com.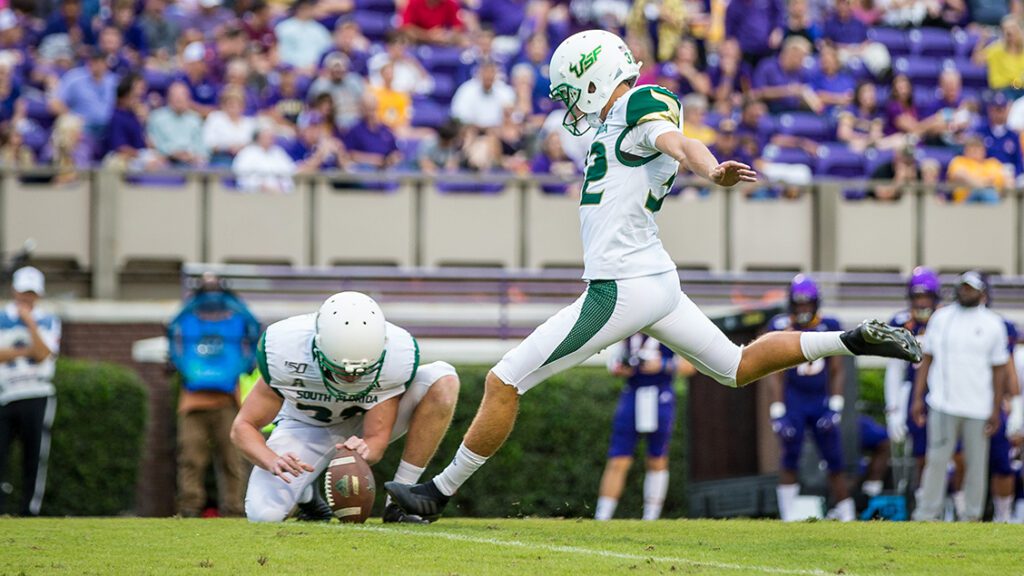 COURTESY USF ATHLETIC COMMUNICATIONS