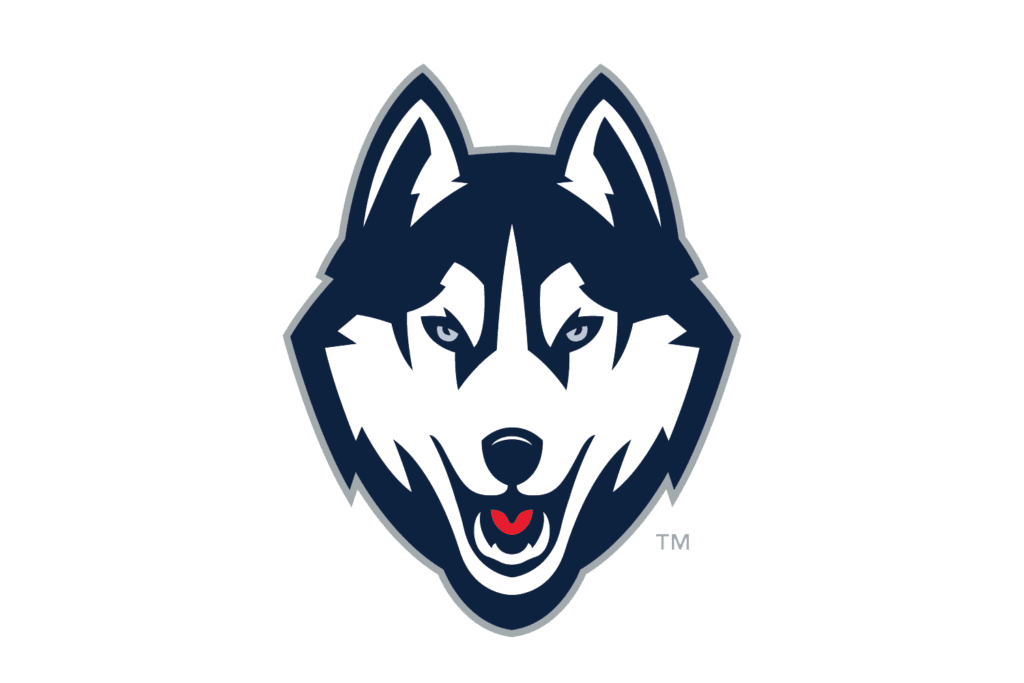 November 02, 2021
Previously announced second game of latest BYU series moved to 2026 season.
Contest with Louisville set for 2026 moved to a date to be announced
USF's non-conference schedule is full through the 2027 season.
TAMPA, NOV. 2, 2021 – USF and UConn will renew an old American Athletic Conference clash as the programs announced a home-and-home football series starting in 2023.
USF will travel to Rentschler Field in East Hartford, Conn. on Oct. 21, 2023 to face the Huskies. UConn will return the favor and travel to Raymond James Stadium for a contest on Sept. 2, 2028.
To facilitate the move, USF and BYU have agreed to move their previously scheduled contest at BYU in the 2023 season to 2026, opening room for the UConn game in 2023. The Bulls will now return to Provo, Utah on Oct. 17, 2026. The teams completed their first two-game series tied at 1-1, with the then No. 15-ranked Cougars taking a 35-27 victory in Provo this year and USF claiming a 27-23 victory in Tampa in 2019.
The first game of the next two-game series with BYU is slated for next season in Tampa on Sept. 3, 2022. USF will play non-conference games in 2022 vs. BYU (Sept. 3), vs. Howard (Sept. 10), at Florida (Sept. 17) and at Louisville (Sept. 24).
With the addition of the UConn series, USF's 2023 non-conference schedule now has games at Western Kentucky (Sept. 2), vs. Florida A&M (Sept. 9), vs. Alabama (Sept. 16) and at UConn (Oct. 21).
With USF's non-conference schedules full through the 2027 season, the addition of the UConn series and movement of the previously scheduled BYU game to the 2026 season was made possible by the adjustment of a previously announced series with Louisville. USF's scheduled 2026 game at Louisville, the last in a three-game series that starts in 2022, will be moved to a later date to be announced.
USF is 12-5 all-time vs. Connecticut and 5-4 in East Hartford. The Bulls have won eight straight in the series.
The Bulls' future non-conference opponents in the next 10 seasons, through 2031, include Alabama (3 games), Boise State (2 games), BYU (2 games), Florida (2 games), Louisville (3 games), Miami (3 games), Notre Dame (2 games) and North Carolina State (2 games).
Season ticket can be renewed by calling or texting 1-800-GoBulls or by visiting USFBULLSTIX.com.
ABOUT USF FOOTBALL
The USF football program first took the field in 1997 and will celebrate its 25th season (22nd at the FBS level) in 2021. The Bulls have posted 15 winning seasons, earned 14 All-America selections and 29 first-team all-conference selections, and have seen 30 players selected in the NFL Draft. USF has made 10 bowl games appearances (going 6-4 in those games) and posted a program record six straight appearances from 2005-2010. The Bulls most recently made four straight bowl appearances from 2015-18 and posted back-to-back 10-win seasons in 2016 and 2017, logging a program-record 11-2 mark in 2016 while finishing both seasons ranked in the Top 25. USF spent a program record 20 straight weeks ranked in the Top 25 during the 2016 and 2017 seasons and reached as high as No. 2 in the national rankings during the 2007 season.
Follow @USFFootball on twitter for all the latest information concerning the USF Football program.– #GoBulls –
COURTESY USF ATHLETIC COMMUNICATIONS