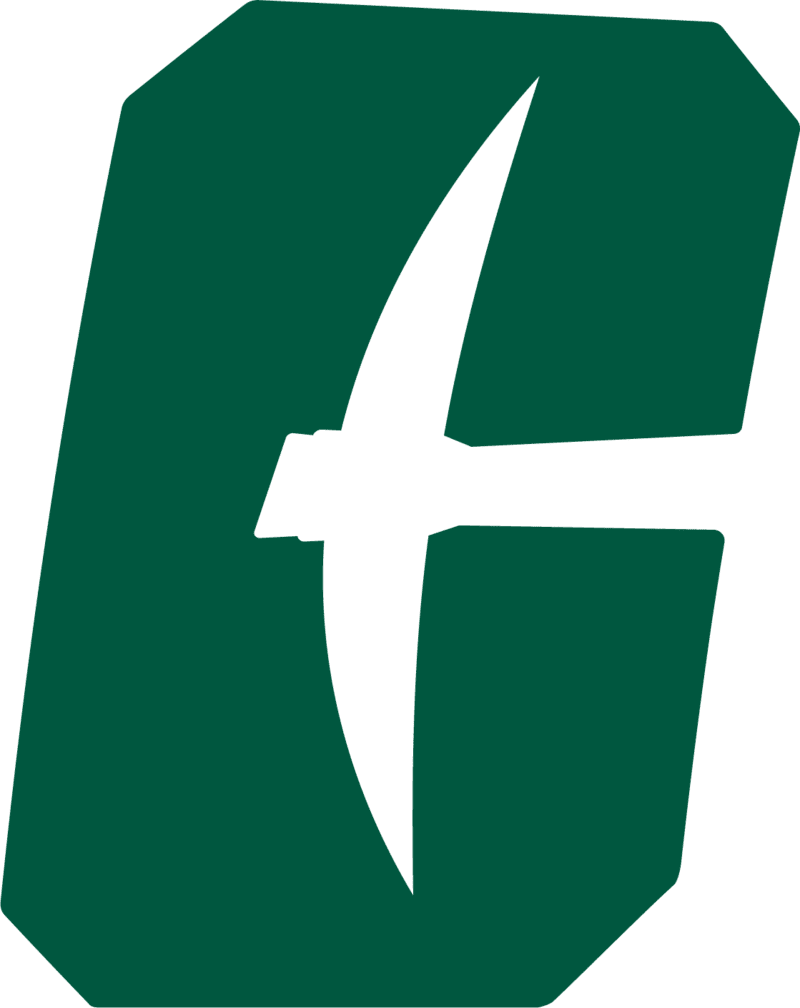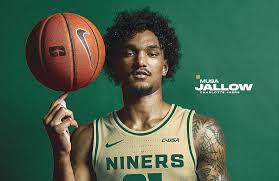 4/23/2021
CHARLOTTE, N.C. – The Charlotte 49ers men's basketball program and head coach Ron Sanchez announced that 6-foot-5 guard Musa Jallow has transferred from Ohio State to Charlotte. Jallow was a three-time Academic All-Big Ten selection and he saw action in 94 games with 28 starts in his career at Ohio State.
Jallow graduated from Ohio State with a degree in kinesiology. He is immediately eligible to play for the 49ers and will have two years of eligibility remaining.
BIG GAME EXPERIENCE AT OHIO STATE
During his career at Ohio State, Jallow saw action in 94 games with 28 starts while scoring 260 points and grabbing 205 rebounds.
In the 2020-21 season, he played in 26 games with five starts, including starting in Ohio State's Big Ten Tournament semifinal and championship games and the NCAA Tournament first-round game against Oral Roberts. He scored three points, grabbed three rebounds, and dished out three assists against Oral Roberts in the NCAA Tournament. He scored a season-high nine points in a win over Penn State while recording six games with at least seven points. In Ohio State's win over Minnesota, he scored 11 points while being a perfect 4-for-4 from the field while recording two steals and two blocks.
In the 2019-20 season, Jallow redshirted due to an ankle injury.
In the 2018-19 season, he played in all 35 of Ohio State's games while making 13 starts. Jallow tallied four double-digit scoring games. He scored 11 points while shooting 4-for-4 from the field and 2-for-2 from the free-throw line in a win over Minnesota. Nearly recorded a double-double with 11 points and nine rebounds in Ohio State's win over Illinois. He scored a season-high 12 points, grabbed six rebounds, and recorded five steals against Purdue. In Ohio State's first-round NCAA Tournament win over Iowa State, he scored 11 points on a perfect 5-for-5 shooting from the field while grabbing six rebounds. He scored six points and grabbed six rebounds against Houston in the second round of the NCAA Tournament.
In the 2017-18 season, he saw action in 33 games with ten starts while tallying three double-figure scoring games. He scored a career-high 13 points while grabbing six rebounds with four steals in Ohio State's win over Texas Southern. Jallow scored eight points in Ohio State's regular-season game against Gonzaga.
INDIANA ALL-STAR
The Bloomington, Indiana native scored 1,027 points while shooting 52 percent from the field in his career at Bloomington North High School. In the 2016-17 season, he averaged 24.1 points, 9.5 rebounds, and 3.0 assists per game on his way to earning Indiana All-Star honors while also being named to the Indiana Basketball Coaches Association Underclass All-State Supreme team.
NINERS RECRUITING CLASS
Jallow joins incoming freshman 6-foot-4 guard Daylen Berry, Syracuse transfer 6-foot-7 forward Robert Braswell, Holy Cross graduate transfer 6-foot-5 guard Austin Butler and Clemson graduate transfer 6-foot-4 guard Clyde Trapp as newcomers on Charlotte's 2021-22 roster.
"Musa is a great defender with a unique skill set. I recruited him out of high school, so he's someone I have been familiar with for a long time. He's another guy with tremendous experience playing in big games and playing at a high level. We are excited to have him join our program."
Charlotte 49ers Coach Ron Sanchez
"I am ready to get to work this summer with Coach Sanchez, the coaching staff, and the team. During the recruiting process, Coach sold me on his master plan to take the 49ers program back to the top. The relationship I developed with Coach Sanchez was unmatched, as well as his belief in my ability to help the program."
Musa Jallow
COURTESY CHARLOTTE ATHLETIC COMMUNICATIONS