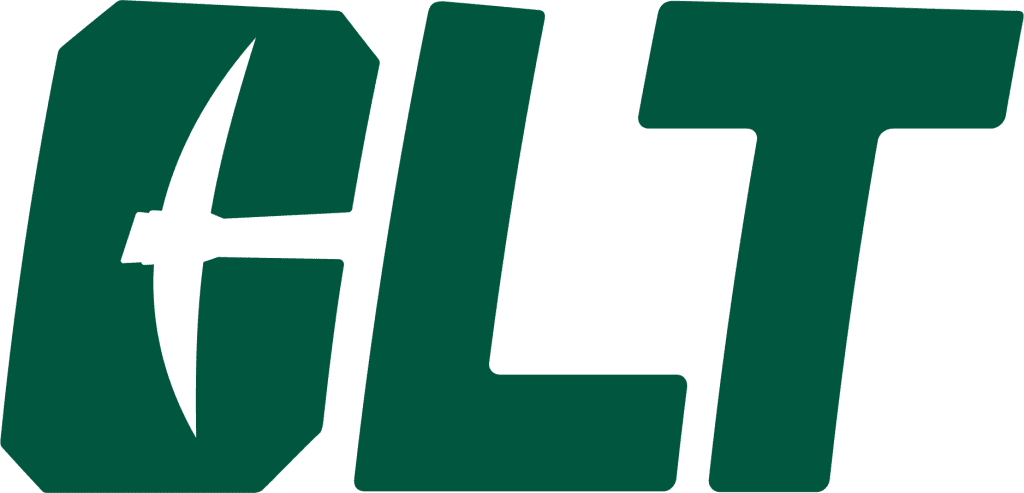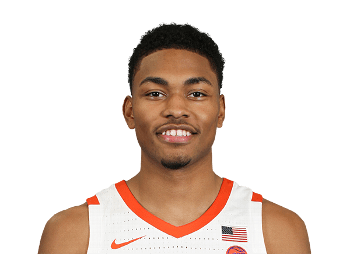 CHARLOTTE, N.C. – The Charlotte 49ers men's basketball program and head coach Ron Sanchez announced that 6-foot-4 guard Clyde Trapp has transferred from Clemson to Charlotte.  Trapp played a significant role in helping Clemson win 77 games, make two NCAA Tournament trips and one NIT appearance in his career.
Trapp graduates this spring from Clemson with a degree in sports communications and a minor in athletic leadership. He is immediately eligible to play for the 49ers and will have one year of eligibility as a fifth-year graduate transfer.
AT CLEMSON
In his four years at Clemson, Trapp saw action in 108 games with 50 starts while scoring 557 points and grabbing 342 rebounds. He scored in double-figures 17 times during his career at Clemson.
Trapp started all 24 of Clemson's games this season and averaged 7.3 points, 5.3 rebounds, and 2.5 assists per game. He scored 14 points while shooting 5-for-6 from the field in the Tigers' NCAA Tournament game against Rutgers, March 19. He scored in double-figures six times this past season while dishing out a career-high 11 assists against Syracuse, February 6. Against North Carolina on February 2, he nearly recorded a double-double with 14 points and a career-high-tying nine rebounds.
As a junior in 2019-20, he missed the first ten games of the season, recovering from offseason knee surgery. He played in 21 games with 19 starts. He tallied four double-figure scoring games. His best performance of the season came against Syracuse on January 28; he scored a career-high 17 points while connecting on four three-point field goals to go along with a career-high-tying nine rebounds. He also grabbed nine rebounds while scoring ten points against Louisville on February 15.
As a sophomore in 2018-19, Trapp appeared in 34 games with seven starts. He recorded seven double-digit scoring games, including a season-high 16 points against Pittsburgh on January 29.
As a freshman in 2017-18, he saw action in 29 games off the bench. In his first college game, he connected on four free throws while grabbing a couple of rebounds in 11 minutes of action against Western Carolina on November 10. He played a role in helping Clemson reach the Sweet 16. 
NATIONALLY-RANKED RECRUIT
The Eastover, South Carolina native, enjoyed a standout career at Lower Richland High School. He was rated the No. 4 prospect in South Carolina and a Top-200 recruit in the nation by 247 Sports.
As a senior, he led Lower Richland to the State 4A Championship. He scored 16 of his team-high 20 points in the fourth quarter of the state championship game.
Following his senior season, he was selected to play in the Carolinas All-Star Classic and the Capital City Classic. He scored 28 points to earn MVP honors for the South Carolina team at the Carolinas Classic. He scored a team-high 31 points in the Capital City Classic. 
NINERS RECRUITING CLASS
Trapp joins Holy Cross graduate transfer 6-foot-5 guard Austin Butler and incoming freshman 6-foot-4 guard Daylen Berry as newcomers on Charlotte's 2021-22 roster.
"Clyde is a proven, experienced guard who has excelled in the ACC. We love his versatility. He has the ability to score and get his teammates involved. He's tough; he defends and rebounds well from his position. His experience will be invaluable in moving our program forward. We are thrilled to have Clyde join our program, and Niner Nation will love watching him play!"
Charlotte 49ers Coach Ron Sanchez
"I am incredibly excited to spend this last year playing for Coach Sanchez and the Charlotte 49ers. We had great engaging conversations when I entered the transfer portal, and the team has welcomed me with open arms."
Clyde Trapp
COURTESY CHARLOTTE ATHLETIC COMMUNICATIONS