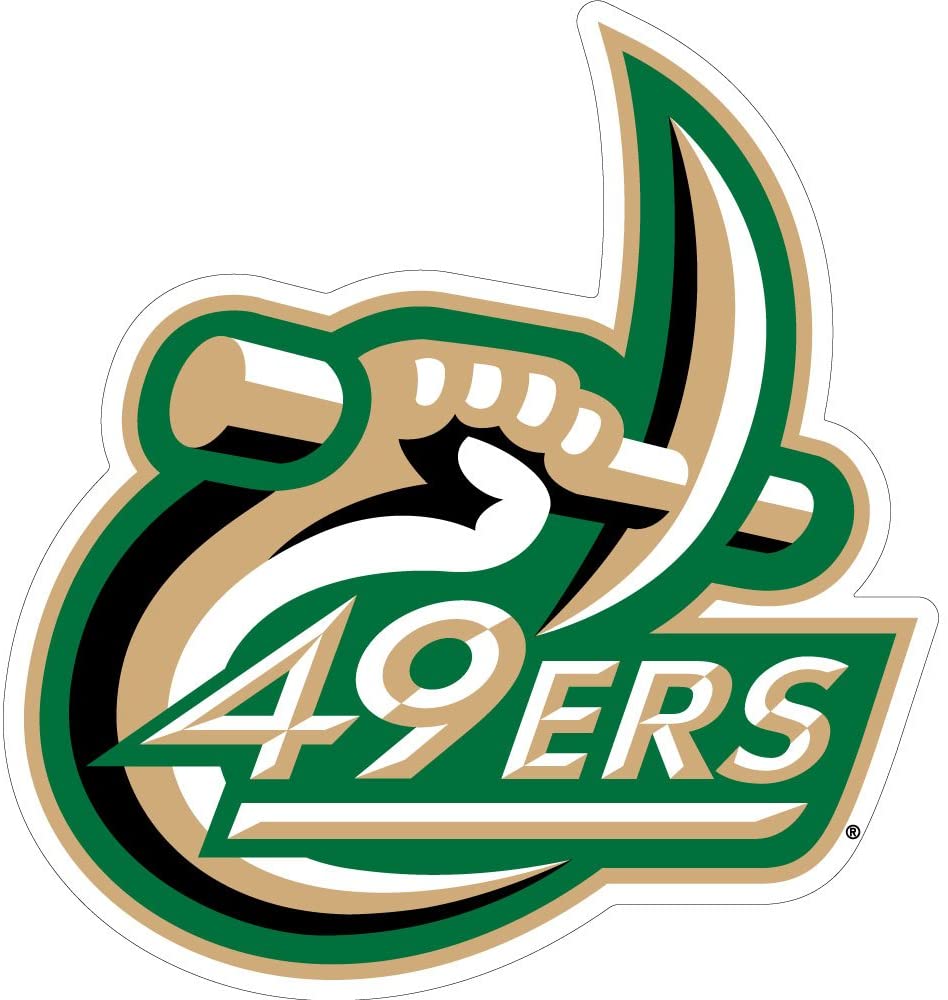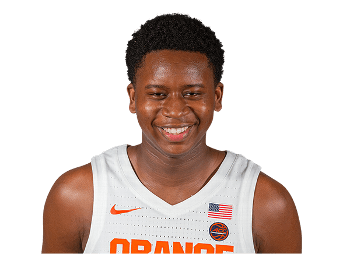 CHARLOTTE, N.C. – The Charlotte 49ers men's basketball program and head coach Ron Sanchez announced that 6-foot-7 forward Robert Braswell has transferred from Syracuse to Charlotte. This season, Braswell scored in double-figures in each of Syracuse's two ACC Tournament games while also helping the Orange reach the Sweet Sixteen in the NCAA Tournament.
Braswell will be immediately eligible and will have three years of eligibility remaining.
TOURNAMENT EXPERIENCE AT SYRACUSE
In his three years at Syracuse, Braswell saw action in 43 games while scoring 128 points and grabbing 63 rebounds.
This past season, Braswell played in 24 games. He averaged 23.4 minutes per game during Syracuse's two games in the ACC Tournament and their run to the NCAA Tournament Sweet Sixteen. Braswell scored a career-high 12 points against Pittsburgh. In the ACC tournament, he scored 11 points while connecting on two three-point field goals against NC State. He scored 10 points while also connecting on two three-point field goals against Virginia in the ACC Tournament. In Syracuse's first-round NCAA Tournament win over San Diego State, he scored nine points while connecting on two three-point field goals and blocked a career-high two shots. In their second-round NCAA Tournament win, he scored seven points against West Virginia.
In 2019-20, he saw action in seven games before missing the rest of the season due to a leg injury. He grabbed two rebounds against four different opponents. In the final game he played that season, he scored six points against Niagara.
In 2018-19, Braswell scored in nine of the 12 games he played. He scored six points against Arkansas State.
ALL-STATE SELECTION
Braswell enjoyed a standout high school career for Blythewood High School in South Carolina. As a senior, he earned 5A All-State honors after leading the Blythewood Bengals to a 24-2 record and the semifinals of the state playoffs in 2018. During his senior season, he averaged 16 points and eight rebounds per game. He scored 24 points in Blythewood's second-round state playoff win over Socastee. He tallied a double-double with 14 points and 13 rebounds in the Bengals state quarterfinals win over Conway. As a junior, he played a significant role in helping Blythewood reach the 5A state championship game.
After his senior year, he played in the Carolinas Classic All-Star game.
Braswell played for Team United, a Charlotte-based AAU program that competes on the Nike EYBL Circuit.
Not only did he excel on the court, but he won the 2017 and 2018 South Carolina high school state high jump titles.
NINERS RECRUITING CLASS
Braswell joins Clemson graduate transfer 6-foot-4 guard Clyde Trapp, Holy Cross graduate transfer 6-foot-5 guard Austin Butler and incoming freshman 6-foot-4 guard Daylen Berry as newcomers on Charlotte's 2021-22 roster.
"We are thrilled Robert has decided to join our program at Charlotte. He is a long, athletic shooter. He can pass the ball well and has great vision on the floor. Robert has played in a lot of big games; he's played in the NCAA Tournament. That experience will be invaluable to our team."
Charlotte 49ers Coach Ron Sanchez
"I chose Charlotte as my next destination because Coach Sanchez and the coaching staff have shown that they care about all of their players. I also chose Charlotte because it is the perfect opportunity for a fresh start at a great place closer to home alongside some great players. I am ready for what seems is going to be a great experience."
Robert Braswell
COURTESY CHARLOTTE ATHLETIC COMMUNICATIONS