By Brenda June Temple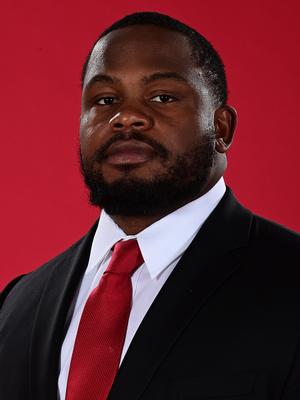 Youngstown State assistant football coach Deonte Gibson has received an NFL Bill Walsh Diversity Coaching Fellowship and work with the Cleveland Browns next week during their organized team activities in Berea.
Gibson, the Penguins' defensive line coach and defensive run-game coordinator,  participated in the OTAs during this past May 30-June 2.
The fellowship provides coaches the opportunity to observe, participate, gain experience and ultimately land full-time positions in the NFL. Applicants for the fellowship must either have NFL experience or coaching experience at the high school, college or other league level (CFL, XFL).
Among the group of six others selected to work with Cleveland are Chris Labidou, Brittany Bushman, Jamael Lett, Edwin Pata and Graziella Napoli.
These coaches will get the benefit of working around NFL players and NFL staff members, which in turn could help them learn the ropes and get them on the right path to eventually coach in the NFL.
Last season, Gibson coached second-team All-MVFC defensive end Dylan Wudke and honorable-mention All-MVFC defensive tackle Chris Fitzgerald. YSU was stout against the run allowing just 120.2 yards per contest. The defense registered 33 sacks as well.
COURTESY YOUNGSTOWN STATE ATHLETIC COMMUNICATIONS