By Brenda June Temple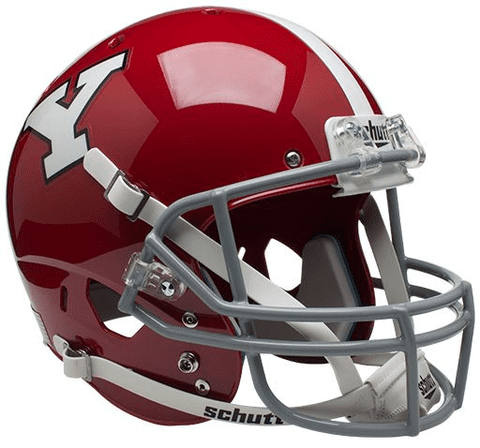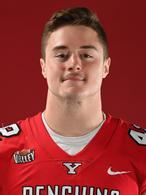 Youngstown State defensive end Michael Voitus is one of 136 football student-athletes from all divisions to be nominated for the 2023 Allstate American Football Coaches Association (AFCA) Good Works Team.®
Voitus serves as a YSU SAAC Committee Member and is the Chair of Social Justice Committee. This past spring, he was a speaker at the NCAA Inclusion Forum where he talked in front of a crowd of more than 650 people at the event. On the YSU campus, he participated as a YSU Black History Month Panel Speaker. He serves as a team leader for the YSU Football Program helping promote numerous community service opportunities. He was named the Penguins' 2022 Dr. Robert Frost Community Outreach Man of the Year. In December, he was awarded a scholarship after walking on to the program three years ago.
"I'm impressed and inspired by these young men because they're incredible athletes and amazing human beings," said Tim Tebow, two-time national champion, Heisman Trophy winner and 2009 Good Works Team member. "When you give back to the community, it gives you purpose and can change your whole life – and the lives of others."
The nominees spend their free time working to change lives by mentoring youth, feeding the hungry and donating their earnings. Some have even established their own non-profit 501 (c)(3) organizations. They've also maintained excellent grades and obtained Dean's List honors among other academic awards.
"These bright young athletes are role models," said Troy Hawkes, executive vice president and general manager, Allstate Sales and Distribution. "We've celebrated thousands of college football players around the country for years, and they've had a huge impact on their communities and on society."
A Panel Chooses the Team
The final 22-member team and honorary coach are selected by a voting panel of former Allstate AFCA Good Works Team members, current and former head coaches and journalists. They look for exceptional leadership on and off the football field.
In addition to Tebow and Hawkes, the 2023 Allstate AFCA Good Works Team selection panel members are: Zaid Abdul-Aleem (Duke, 1994 team); Matt Stinchcomb (Georgia, 1997, 1998); Brian Brenberg (St. Thomas, 2001); Mike Proman (Amherst, 2002); Wes Counts (Middle Tennessee State, 1999); media members Kirk Herbstreit (ESPN); Blair Kerkhoff (Kansas City Star); and Paul Myerberg (USA Today); 2023 AFCA President and Ouachita Baptist University Head Coach Todd Knight; and 2014 AFCA President and former head coach at Ithaca College, Mike Welch.
Fans Pick the Captain
After the final team members are announced in September, fans can vote for this year's Allstate AFCA Good Works Team captain through the official page on ESPN.com/allstate. Fans can join the conversation on social media with #GoodWorksTeam throughout the season.
"These players embody the best of what college football stands for: character, selflessness and the willingness to serve and give to others," AFCA Executive Director Todd Berry said. "The AFCA proudly stands alongside Allstate and each of these players' families and communities to applaud their inspirational work."
Nomination Criteria
Established in 1992, the Allstate AFCA Good Works Team is one of the most coveted community service awards in college football. From the pool of nominees, the final roster of 23 award recipients will be brought together by the the AFCA (11 from the FBS, 11 from the FCS/Division II/Division III and NAIA) and an honorary head coach at the College Football Playoff Championship Game in January. To be considered for a spot on the Allstate AFCA Good Works Team, each player must be actively involved with a charitable organization or service group while maintaining strong academic standing.
COURTESY YOUNGSTOWN STATE ATHLETIC COMMUNICATIONS