By Carey Van Lue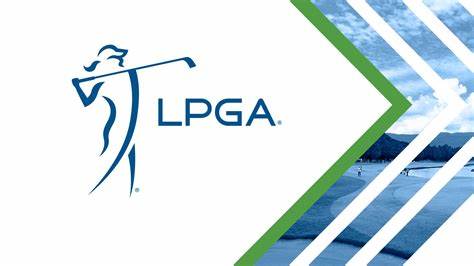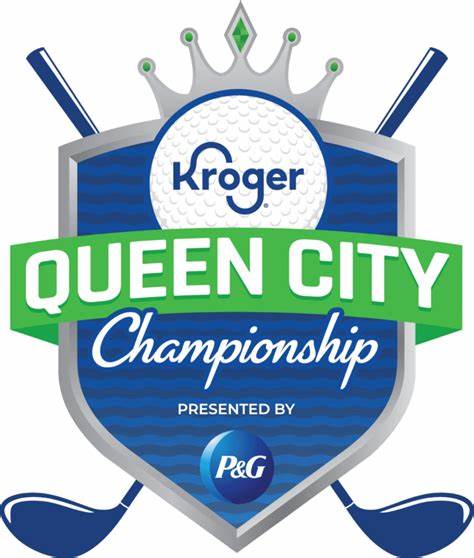 Kroger Queen City Championship presented by P&G
Kenwood Country Club | Cincinnati, Ohio | September 7-10, 2023
Second-Round Notes
September 8, 2023
Course Setup: 36-36 –72; 6,548 yards
Scoring Average: R1: 71.606; R2: 71.489
Weather: Partly sunny to mostly cloudy throughout the day; Temperatures reached the high 70s with north-northwesterly breezes of 6-13 mph
Race to CME Globe Points: 500 (winner)
Purse: $2 million (winner's portion is $300,000)
TV/Streaming Times: How to Watch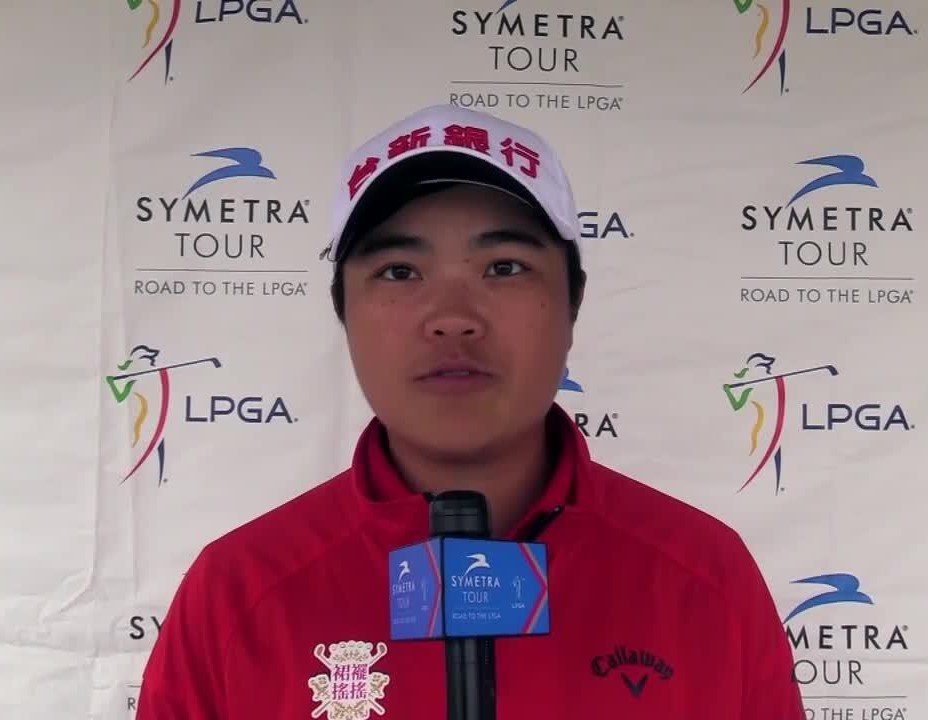 LEADERBOARD

Player
To par
Score

1

Peiyun Chien

-14

66-64 – 130

T2

Ruoning Yin

-10

68-66 – 134

T2

Morgane Metraux

-10

68-66 – 134

T2

Ruixin Liu

-10

65-69 – 134

T5

Yuka Saso

-9

69-66 – 135

T5

Charley Hull

-9

67-68 – 135
CHIEN DOMINATES THE FIELD AFTER ROUND TWO
After shooting an opening round of 66, Peiyun Chien continued her run of great play at the Kroger Queen City Championship with a bogey-free 8-under par. The Chinese Taipei golfer sat just one shot behind in a tie for second after Thursday's opening round alongside Linnea Strom, Elizabeth Szokol and Dottie Ardina. Heading into the second day, Chien began her climb to the top of the leaderboard with a birdie on the par-3 3rd hole before holing out on the par-4 6th, making her first eagle of the tournament. Making the turn with a front-nine 33, she put together a string of birdies on Nos. 10 thru 12, then extended her significant lead of four shots with birdies on her last two holes of the day, crediting her putting for getting her to the top of the leaderboard.
"I just putt very well these two days," she said. "And the eagle is amazing. I was thinking maybe it was go in because I have a lot of shot almost went in couple weeks, but I'm still waiting for an eagle. But it just happened, so I'm very happy."
Chien's 64 is her best round of the 2023 LPGA Tour season thus far, beating her previous best round of the year (66) that she shot on Thursday. She said her great play as of late could come from some adjustments she has made in her equipment, stating "I change driver this week and it works very well. And I always change my putter. If anyone knows me I change every week, but I keep the same putter already eight tournaments, so I'm very proud of myself."
Rolex Rankings No. 2 Ruoning Yin, Swiss player Morgane Metraux, and first-round leader Ruixin Liu stand at 10-under par and are separated from Chien by four shots. Both Yin and Metraux shot rounds of 66 without a single bogey between the two of them. Friday's round was Yin's third consecutive bogey-free round, including her final round at last week's Portland Classic, and her streak of 66 holes without a bogey is the longest of the season, besting Ayaka Furue's 63-hole streak. Metraux has only recorded one bogey this week, in the first round on No. 10. Liu, who held her first post-round lead on the LPGA Tour after the first round, moved down to a tie for second after grinding through three bogeys to still stay in the red numbers.
"I was really kind of struggling a little bit at first. My swing wasn't very pretty today, so I wasn't have that many chance to put it close," said Liu. "So it was pretty tough. I'm glad to come back in the red number."
Charley Hull and Yuka Saso sit in a tie for fifth place at 9-under. A member of the 2023 European Solheim Cup team, Hull recorded a bogey-free 68 with two pairs of birdies on both the front and the back nine. With seven birdies and just one bogey during her second round, Saso shot up the leaderboard from a tie for 21st to a tie for second. The 2021 U.S. Women's Open champion secured two sets of back-to-back of birdies early in front nine at holes 2 and 3, and 5 and 6. Her second series of birdies came from the 10th through the 12th.
Heading into her 12th weekend of the 2023 LPGA Tour season, Saso stated she is "just trying to be patient and trying to keep doing what I have been doing, and enjoy playing alongside good players."
Eighty players made the cut at one-under and are advancing to the weekend at Kenwood Country Club. This includes defending champion Ally Ewing (T19) along with fellow U.S. Solheim Cup team members Angel Yin (T47), Andrea Lee (T14), Lexi Thompson (T36), Jennifer Kupcho (T19) and Rose Zhang (T14). Other notable players to make the cut include European Solheim Cup members Emily Kristine Pedersen (T6) and Madelene Sagstrom (T12), eight-time LPGA Tour winner Minjee Lee (T7), and sponsor invite and three-time Epson Tour winner Gabriela Ruffels (T14).
A LOOK AT THE LEADER
| | |
| --- | --- |
| CATEGORY | Peiyun Chien |
| 2023 Race to CME Globe Points List | 60 |
| 2023 LPGA Tour Wins | 0 |
| 2023 LPGA Tour Top 10s | 3 |
| 2023 Season Earnings | $266,845 |
| Career LPGA Tour Wins | 0 |
| Career LPGA Tour Top 10s | 8 |
| Career Epson Tour Wins | 3 |
| Career Money | $1,182,553 |
ABOUT THE LEADER
Rolex Rankings No. 184 Peiyun Chien
Chien made six birdies and an eagle in her bogey-free round of 64

Chien hit 8 of 14 fairways and 13 of 18 greens during the second round
She needed just 24 putts to get through 18 holes on Friday

Through two rounds, she has needed just 49 putts total, the least in the field

She is one of 10 players to go bogey free on Friday

With just one bogey in two rounds, she is tied for second-least number of bogeys in the field behind Ruoning Yin, who is bogey free through 36-holes

Her average driving distance of 302.5 yards during the second round was the longest in the field on Friday
Her 14 birdies or better are the most in field

Chien's Friday 64 ties her career-low round on the LPGA Tour

She has shot a 64 on three separate occasions, most recently at the 2018 Buick LPGA Shanghai

Her 36-hole score of 130 is a new career-low on the LPGA Tour

It bested her previous low of 132, which she shot at the 2017 Dana Open

Chien was T2 after the first-round after shooting a 6-under 66 on Thursday

The 66 became her 2023 season-low score until she bested that on Friday

This is Chien's first 36-hole lead on the LPGA Tour

She has held a post-round lead on Tour on three separate occasions

This is her second start at the Kroger Queen City Championship

In 2022, she missed the cut

This is Chien's 19th start of the 2023 LPGA Tour season

Her best finish this season is a T4 result at the LOTTE Championship presented by Hoakalei
Chien has made the cut in ten of her 19 starts
She has three top-10 finishes this season, most recently a solo eighth result at the ISPS Handa World Invitational presented by Aviv Clinics

This is Chien's seventh season on the LPGA Tour

She has eight career top-10s on the LPGA Tour
Her best finish on Tour is a T3 result at the 2017 Dana Open
Chien is a three-time winner on the Epson Tour
She finished 10th on the Epson Tour's Race for the Card in 2016 to earn LPGA status for the 2017 season
THINGS TO KNOW
Eighty players made the cut at -1 after 36-holes

Notable players to miss the cut are 2023 U.S. Women's Open champion Allisen Corpuz, both Monday qualifiers, Faith Kilgore and Wenbo Li, and Jeongeun Lee6, who finished solo fourth in the event last year

Three players are T2 after the first round

Two-time 2023 LPGA Tour winner and major champion Ruoning Yin shot a 6-under 66 on Friday

It is her fourth consecutive round in the 60s and 23rd this season
She is the only player in the field to go bogey free through two rounds

This is her third consecutive bogey-free round, including the fourth round of the Portland Classic

This is her second consecutive 36-hole score of 134

Her second-round score was 134 at last week's Portland Classic, where she finished T3

Yin has finished in the top three in her last four starts on Tour
Currently No. 2 on the Rolex Women's World Golf Rankings, Yin has a chance to move to No. 1 this week with a solo fourth place finish or better

She could move to No. 1 in the following scenarios:

Win
Seven-way tie for second or better
Three-way tie for third or better
Solo fourth

Swiss golfer Morgane Metraux is also tied for second

Metraux shot a bogey-free round of 66 on Friday, following her first-round 68
With just one bogey this week, she is tied for second-least number of bogeys in the field alongside second-round leader Chien
At last year's Kroger Queen City Championship, Metraux finished T10
This season, her highest finish on the LPGA Tour is a T16 result at The Amundi Evian Championship

First-round leader Ruixin Yin is T2 after shooting a first-round 65 and second-round 69

Her 18-hole lead was the first post-round lead she has ever held on Tour
Her 36-hole score of 134 is the second-lowest she has had on Tour

Her career-low is 133, which she shot at the 2020 Walmart NW Arkansas Championship

Liu withdrew from last week's Portland Classic due to severe allergies, which she is still battling this week

Nasa Hataoka tied the 18-hole tournament scoring record with a 9-under 63 on Friday

It is Hataoka's lowest round of the season and it ties her second-lowest 18-hole score on Tour

Her lowest 18-hole score is a 61, which she shot at the 2021 Dana Open and won
She has shot a 63 on two separate occasions, most recently at the 2022 Honda LPGA Thailand

The single-round scoring record at the Kroger Queen City Championship was set in 2022, the inaugural playing of the event, by Jeongeun Lee6
Hataoka is T7 after round two along with four other players

Defending champion Ally Ewing shot a second-round 70 and first-round 69 to sit at T19 and -5 overall

At this point in 2022, Ewing was -11 and in solo third

Gabriela Ruffels is the only one of the three sponsor invited to make the cut

Ruffels is -6 and T14 heading into the third round

She recently clinched her LPGA Tour card for the 2024 season after claiming her third victory on the Epson Tour this year

Two players made holes-in-one during the second round

Olivia Cowan made a hole-in-one on the 8th from 154 yards using her 7-iron
Jodi Ewart-Shadoff hit her 8-iron 161 yards to make an ace on No. 3

Albane Valenzuela withdrew after nine holes of her second round
QUOTABLE
Madelene Sagstrom on how she is using this week to prepare for the Solheim Cup
"I think going into getting a pick for Solheim my form might not have been where I wanted it to be, might not have been the best. Definitely not performing the best on our team. So I kind of knew I wanted to play these weeks to get myself some good rounds under pressure, wanting to play well. For me it's all about finding that little bit of form. I've been working hard on my game but not really seeing the results, so I'm starting to see them now and I'm really, really happy where it's heading. I feel excited about going to Solheim with the mindset of playing well and not just holding it together. These weeks have been great, and I'm happy to play well this week being too."
Rose Zhang on her relationship with Peiyun Chien and supporting each other
"When I was an amateur we played on the Epson Tour, used to be the Symetra before that. We played a few rounds together. We even played a fun practice round in San Diego once. We've been pretty close and she's been someone who has been on tour for a while, so I have received a lot of great advice from her, too. It's amazing. I'm so happy for her. I know she's a grinder at heart and she's always been one to be positive and optimistic about her game no matter what, and to see it pay off, I think it's really admirable."
Perrine Delacour on speaking up about the importance of mental health at last week's Portland Classic
"Yeah, I definitely got some support from people. I mean, I don't know, as you can see, at first I was struggling, should I say the truth or not? I mean, for me it was really important because I've been really struggling with it, and I'm still like kind of sometimes struggling with it. I feel like more girls has to open up and talk about it because the more they admit it the better they are. For me it was definitely hard to say it. It was that question. I was talking to my question, that's the question they don't want me to ask, but once you ask for it, I'm like, well, just have to tell the truth and we'll see what people think and move forward. "
NOTABLE
Second Round Highlights | 2023 Kroger Queen City Championship presented by P&G
Perrine Delacour Pushes Through Doubles to Post Friday 69 at Kroger Queen City Championship
Peiyun Chien Posts 64 and Builds 4-Shot Lead on LPFA in Cincinnati
Olivia Cowan Records 13th Ace of 2023 LPGA Tour Season on Day Two at KQCC
Jodi Ewart Shadofd Makes Fifth Ace of LPGA Tour Career During Second Round in Cincinnati
Full Leaderboard at the End of the Second Round of the Kroger Queen City Championship
This Week's #AonRishReward Hole at Kenwood Country Club
Two Teams Announced for Grant Thornton Invitational
TOURNAMENT SCORING RECORDS:
18 holes: 63, Nasa Hataoka, second round, 2022; Jeongeun Lee6, second round, 2022
36 holes: 131, Jeongeun Lee6, 2022
54 holes: 200, Ally Ewing, 2022
72 holes: 266 (-22), Ally Ewing, 2022
COURTESY LPGA TOUR COMMUNICATIONS