By Zola Elder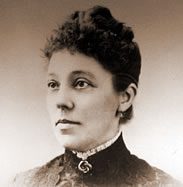 FROM WIKIPEDIA COMMONS
Emma Nutt (July 1860 – 1915) became the world's first female telephone operator on September 1, 1878, when she started working for the Edwin Holmes Telephone Dispatch Company (or the Boston Telephone Dispatch Company) in Boston, Massachusetts, U.S.
"EMMA", a synthesized speech attendant system created by Preferred Voice and Philips Electronics is named in her honor.
1 September is unofficially commemorated as Emma M. Nutt Day.
The customer response to her soothing, cultured voice and patience was overwhelmingly positive, so boys were soon replaced by women. In 1879 these included Bessie Snow Balance, Emma Landon, Carrie Boldt, and Minnie Schumann, the first female operators in Michigan.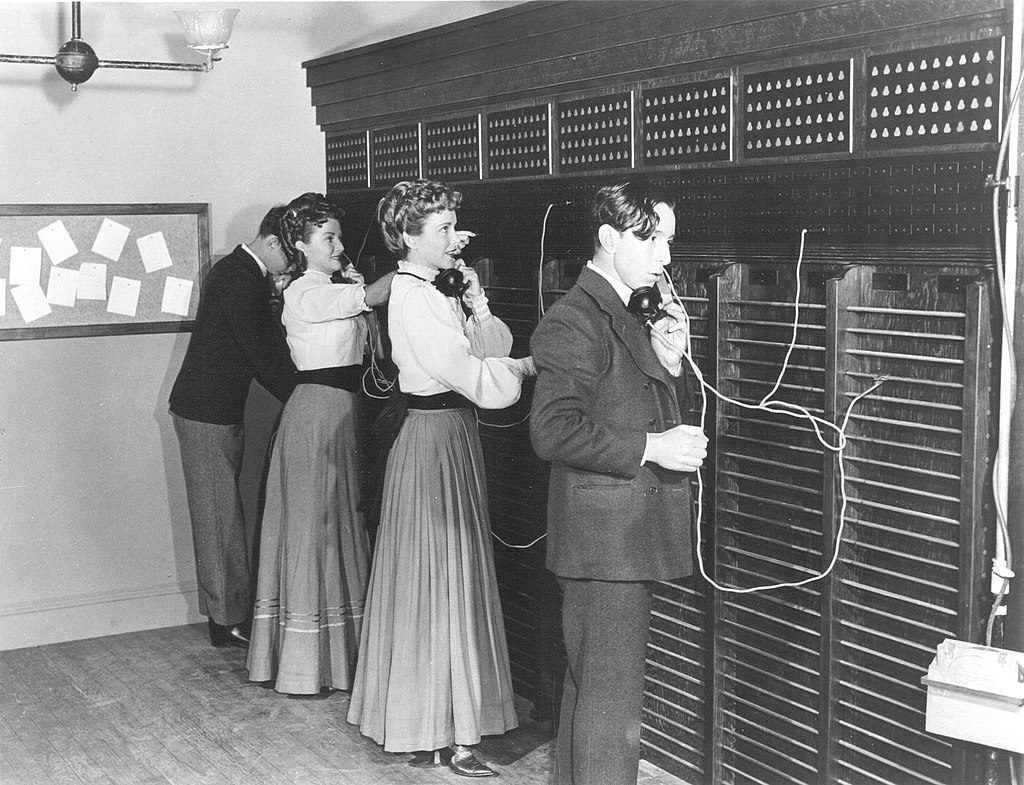 TODAY'S ALMANAC
"Harvest Home" (September 1 to 30) is an old tradition that some U.S. regions keep alive (e.g., the Pennsylvania Dutch, some New England towns). In Britain and other parts of Europe, this marked the conclusion of the main harvest and a period of festivals for feasting and thanksgiving.
It was also a time to hold elections, pay workers, and collect rents. These festivals usually took place around the autumnal equinox. It was also a time for family members and workers to return to their towns for festivities.
Even today, notice that elections and Thanksgiving feasts are held in the fall! This is a continuation from long-ago traditions.
September comes from the Latin word septem, meaning "seven," because it was the seventh month of the early Roman calendar.
Question of the Day
What should I do after harvesting all my squash for the season?
Pull up those vines and compost them after you've picked everything or after a frost has killed them. Then till the soil to stir up the insects a bit.
Advice of the Day
September blow soft, till the fruit's in the loft.
Home Hint of the Day
To remove grease from washable fabrics, scrub with distilled water and soap. Distilled water is "soft," so it helps cut the grease.
Word of the Day
Cirrocumulus cloud
Thin cloud that appears as small "cotton patches."
Puzzle of the Day
The Sioux State.(Name the U.S. state!)
Died
Jacques Cartier

 

(explorer)

 

– 

Louis XIV, King of France

 

– 

Nellie McClung

 

(Canadian activist)

 

– 

Ethel Waters

 

(singer)

 

– 

Martin Kamen

 

(co-discovered the radioactive isotope carbo-14)

 

– 

Dean Jones

 

(actor )

 

– 
Born
Chester Harding

 

(painter)

 

– 

James Gordon Bennet

 

(founder of New York Herald)

 

– 

Engelbert Humperdinck

 

(composer)

 

– 

James J. Corbett

 

(boxer)

 

– 

Edgar Rice Burroughs

 

(writer; Tarzan author)

 

– 

Francis William Aston

 

(chemist, discovered isotopes)

 

– 

Don Wilson

 

(entertainer)

 

– 

Rocky Marciano

 

(boxer)

 

– 

Conway Twitty

 

(country music singer)

 

– 

Seiji Ozawa

 

(orchestra conductor)

 

– 

Lily Tomlin

 

(actress)

 

– 

Leonard Slatkin

 

(conductor)

 

– 

Barry Gibb

 

(singer, member of the Bee Gees)

 

– 

Gloria Estefan

 

(musician)

 

– 

J. D. Fortune

 

(singer)

 

– 

Scott Speedman

 

(actor)

 

– 

Zendaya

 

(actress and singer)

 

– 
Events
Deborah Read Rogers became the common-law wife of Ben Franklin

– 

Narcissa Whitman, one of the first white women to settle west of the Rocky Mountains, arrived at Walla Walla, Washington

– 

At a convention of nondrinkers in Chicago the Prohibition Party is born

– 

The first woman, Miss Emma Nutt, was hired by the Telephone Dispatch Company in Boston, Massachusetts. Before Miss Nutt's employment, young men served as operators, but their rudeness to telephone subscribers caused the company owners to replace them with women

– 

Saskatchewan became a province of Canada

– 

Alberta became a province of Canada

– 

The last passenger pigeon, Martha, died at the Cincinnati Zoological Garden in Ohio

– 

Sundance Fire intensified, Idaho

– 

Bobby Fischer became the first American to hold the world chess title by defeating Soviet player, Boris Spassky

– 

Remains of the R.M.S. Titanic luxury liner discovered 12,400' deep, 230 miles south of Nova Scotia

– 

A 23-inch Arctic grayling was caught in Wolf Lake, Manitoba

– 
Weather
A trace of snow fell at Long Falls Dam in Maine

– 

Mount Washington in New Hampshire received about one-half inch of snow

– 
COURTESY www.almaanc.com