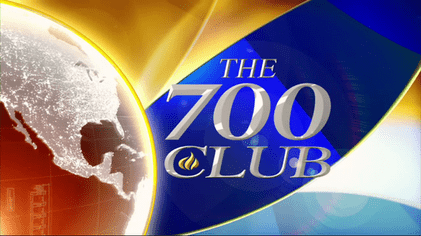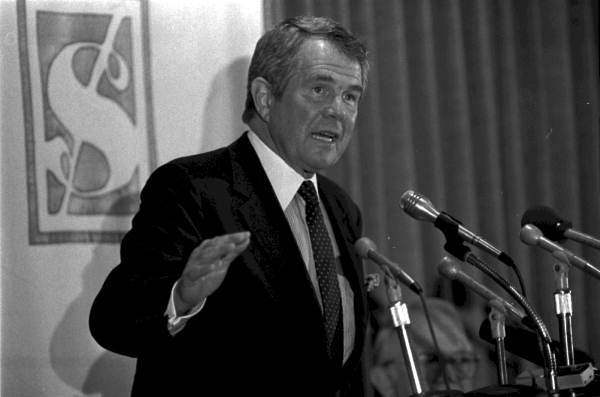 FROM WIKIPEDIA COMMONS
On June 8, 2023, Robertson died at his home in Virginia Beach, Virginia, at the age of 93.
Marion Gordon "Pat" Robertson (March 22, 1930 – June 8, 2023) was an American media mogul, religious broadcaster, political commentator, presidential candidate, and Southern Baptist minister. Robertson advocated a conservative Christian ideology and was known for his involvement in Republican Party politics. He was associated with the Charismatic movement within Protestant evangelicalism. He served as head of Regent University and of the Christian Broadcasting Network (CBN).
Robertson's career spanned over five decades, and was the founder of several organizations, including CBN, Regent University, Operation Blessing International Relief and Development Corporation, the International Family Entertainment Inc. (ABC Family Channel/Freeform), the American Center for Law & Justice (ACLJ), the Founders Inn and Conference Center, and the Christian Coalition. Robertson was also a best-selling author and the host of The 700 Club, a Christian News and TV program broadcast live weekdays on Freeform (formerly ABC Family) from CBN studios, as well as on channels throughout the United States, and on CBN network affiliates worldwide. Robertson announced his retirement at the age of 91 from The 700 Club in October 2021, on the sixtieth anniversary of the first telecast on October 1, 1961 of what eventually became CBN.
The son of U.S. Senator A. Willis Robertson, Robertson was a Southern Baptist and was active as an ordained minister with that denomination for many years, but held to a charismatic theology not traditionally common among Southern Baptists. He unsuccessfully campaigned to become the Republican nominee in the 1988 presidential election. As a result of his seeking political office, he never again served in an official role for any church. Robertson remained a controversial figure. While he became a recognized and influential public voice for conservative Christianity in the U.S. and around the world, his opposition to various progressive causes, including LGBT rights, feminism, and the right to abortion, was frequently criticized.