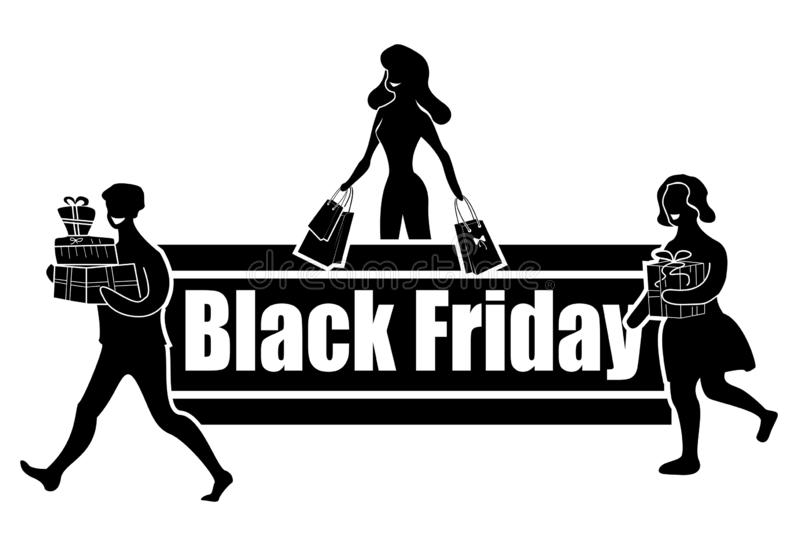 FROM WIKIPEDIA COMMONS
Black Friday is a colloquial term for the Friday after Thanksgiving in the United States. It traditionally marks the start of the Christmas shopping season in the United States. Many stores offer highly promoted sales at discounted prices and often open early, sometimes as early as midnight or even on Thanksgiving. Some stores' sales continue to Monday ("Cyber Monday") or for a week ("Cyber Week").
Occurring on the fourth Friday in November unless November 1 is a Friday (in which case it's the fifth Friday), Black Friday has routinely been the busiest shopping day of the year in the United States since 2005.
THE HISTORY
The day after Thanksgiving has been regarded as the beginning of the United States Christmas shopping season since 1952. The practice may be linked with the idea of Santa Claus parades. Parades celebrating Thanksgiving often include an appearance by Santa at the end of the parade, with the idea that "Santa has arrived" or "Santa is just around the corner" because Christmas is always the next major Christian holiday following Thanksgiving.
In the late 19th and early 20th centuries, many Santa or Thanksgiving parades were sponsored by department stores. These include the continuing Toronto Santa Claus Parade in Canada since 1905, originally sponsored by Eaton's, and Macy's Thanksgiving Day Parade held in Manhattan, New York City since 1924, sponsored by Macy's. Department stores would use the parades to launch a big advertising push. Eventually, it became an unwritten rule that no store would try doing Christmas advertising before the parade was over. Therefore, the day after Thanksgiving became the day when the shopping season officially started.
Thanksgiving's relationship to Christmas shopping led to controversy in the 1930s. Retail stores would have liked to have a longer shopping season, but no store wanted to break with tradition and be the one to start advertising before Thanksgiving. For this reason, in 1939, President Franklin D. Roosevelt issued a presidential proclamation proclaiming Thanksgiving to be the fourth Thursday in November rather than the last Thursday, meaning in some years one week earlier, in order to lengthen the Christmas shopping season. Most people adopted the President's change, which was later reinforced by an act of Congress, but many continued to celebrate Thanksgiving on the traditional date. Some started referring to the new date as Franksgiving.
In 2015, Amazon.com was the first to offer "Black Friday in July" deals on what they called "Prime Day", promising better deals than on Black Friday. Amazon repeated the practice in 2016 and 2017, and other companies began offering similar deals.
Analyst Marshal Cohen of The NPD Group claimed in 2020 that Black Friday is declining in favor of online shopping, and that the COVID-19 pandemic has accelerated this process. The pandemic also resulted in holiday deals being offered over a longer period of time, even as early as October. Fewer people shopped in person on Black Friday 2020, and most business took place online. Market research company Numerator said sellers of clothing, tools and other items considered nonessential during lockdowns were not promoted as heavily because lower production meant less available to sell. Adobe Analytics reported that online sales reached $9 billion in 2020, 22% more than the previous year. Foot traffic to stores fell 48% in 2020 from last year, according to RetailNext, while Sensormatic Solutions reported a 52% decrease.