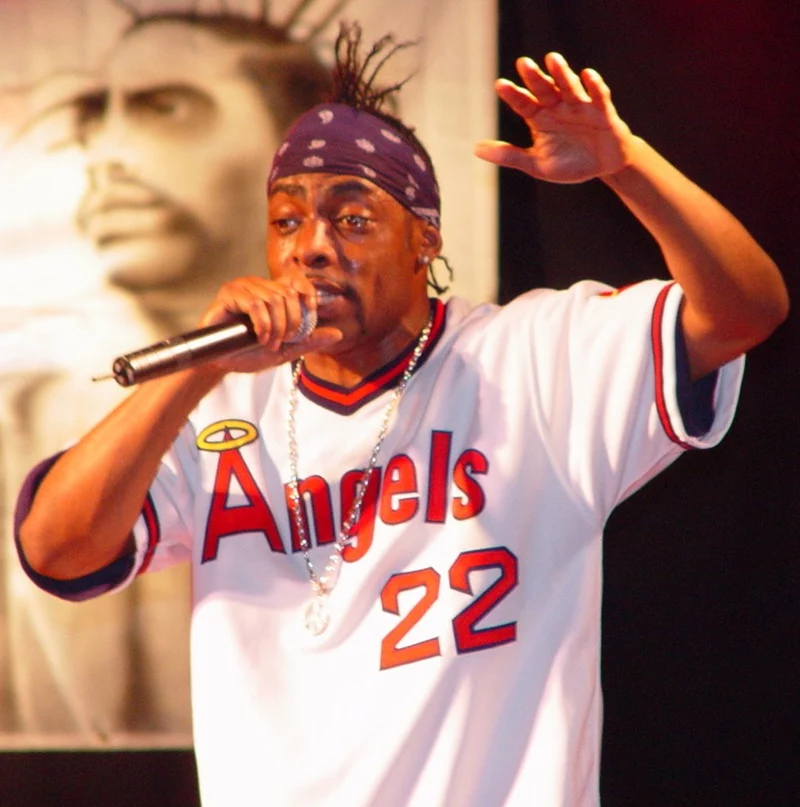 FROM WIKIPEDIA COMMONS
Artis Leon Ivey Jr. (August 1, 1963 – September 28, 2022), known professionally as Coolio, was an American rapper, record producer, and actor. Coolio achieved mainstream success in the mid-to-late 1990s with his albums It Takes a Thief (1994), Gangsta's Paradise (1995), and My Soul (1997). He was best known for his 1995 Grammy Award-winning hit single "Gangsta's Paradise", as well as other singles "Fantastic Voyage" (1994), "1, 2, 3, 4 (Sumpin' New)" (1996), and "C U When U Get There" (1997).
He provided the opening track "Aw, Here It Goes!" for the 1996 Nickelodeon television series Kenan & Kel. From 1996 on, Coolio released albums independently. He also created a web series titled Cookin' with Coolio and released a cookbook. Ivey originally rose to fame as a member of the gangsta rap group WC and the Maad Circle alongside WC and his brother, Crazy Toones.
HIS DEATH
While at a friend's Los Angeles house on September 28, 2022, Coolio was discovered unresponsive on a bathroom floor. He was pronounced dead by first responders. He was 59 years old at the time of his death. Police have opened an investigation into his death, though foul play is not suspected, and Coolio's manager stated he appeared to have had a heart attack.