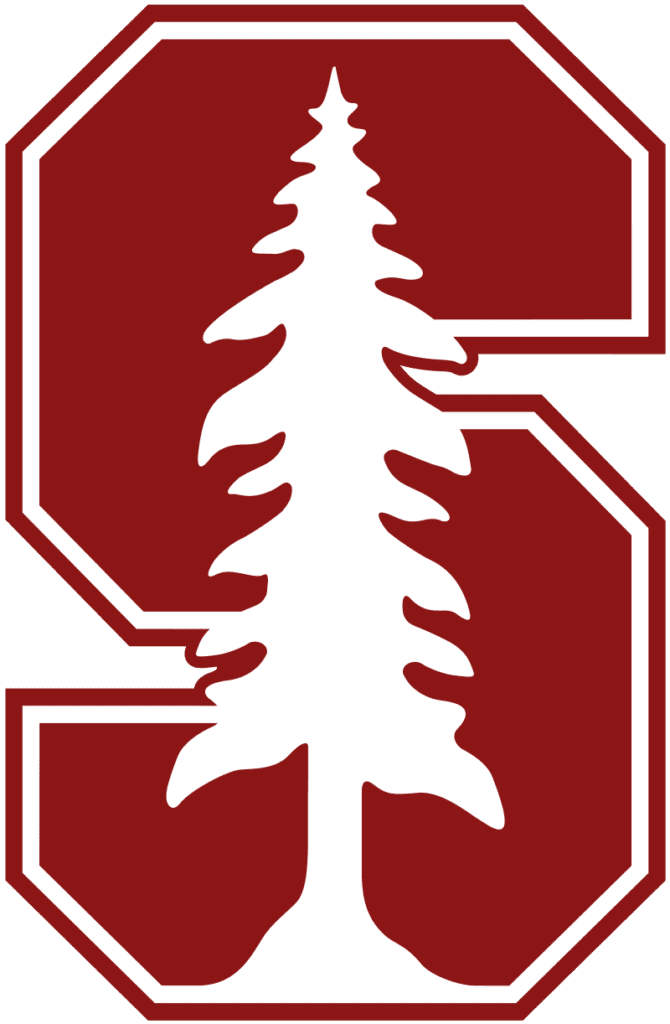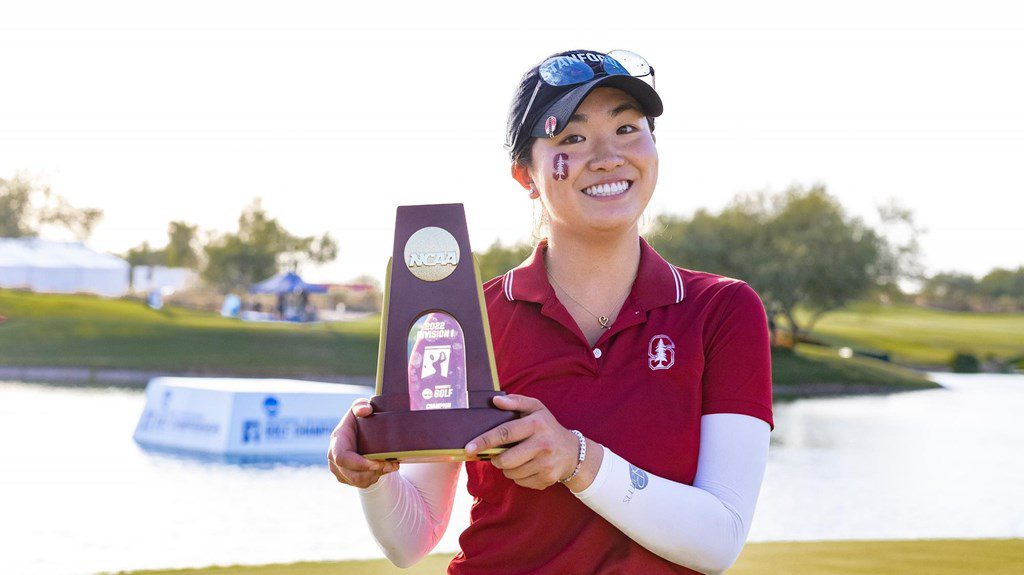 Rose Zhang won the NCAA individual national title on Monday at Grayhawk Golf Club.
05/23/2022 
SCOTTSDALE, Ariz. – Stanford freshman Rose Zhang was crowned the 2022 NCAA Individual National Champion on Monday at Grayhawk Golf Club, finishing with a 6-under 282 to claim victory by three strokes. Zhang is the second straight Stanford freshman to win the NCAA individual championship and just the second national champion in program history, joining Rachel Heck who won the title in 2021.
"It's amazing," Zhang said. "I feel like coming into this week, I definitely did not expect it. Even though I was the player to watch, I felt like I just, I didn't really have that expectation. I felt like the entire day I just had to grind each and every step of the way. It was very difficult, but I felt like today just showed that I really persevered out there, I really tried to stay as patient as possible. Even when I did hit a bad shot, I tried not to waver as much as possible. So I felt like that really helps me just stay in the zone and just execute every single shot I can out there." 
Zhang carded a 3-over 75 on Monday to finish her season with an NCAA record 69.68 scoring average, besting teammate Heck's single-season record (69.72) set one year ago. Zhang finished with 15 birdies and 46 pars to secure her first individual championship.
Stanford's other highlight of the day was Brooke Seay's ace on the 129-yard, par 3, 16th hole. She used a pitching wedge and it was Stanford's fourth hole-in one of the season.
The Cardinal claimed the overall No. 1 seed for match play, which begins on Tuesday morning at Grayhawk with the quarterfinals. Stanford will take on No. 8 Georgia with the winner advancing to play the winner of No. 4 UCLA and No. 5 Auburn in the afternoon.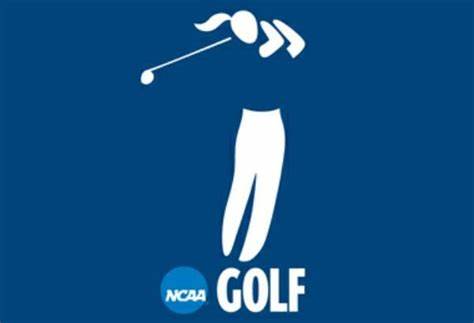 COURTESY STANFORD ATHLETIC COMMUNICATIONS