Professional Hockey Writers AssociationApril 25, 2022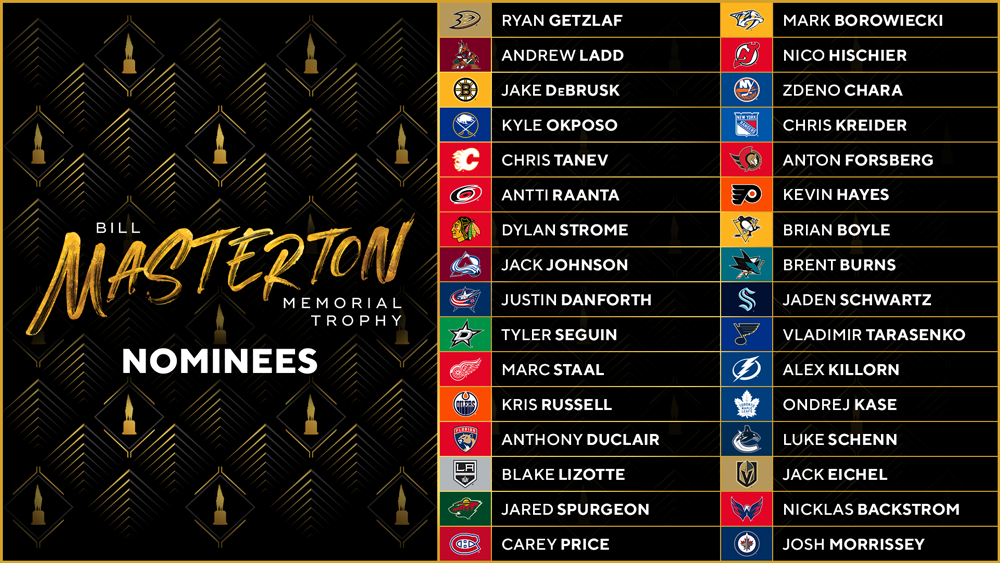 The Professional Hockey Writers Association (PHWA) is pleased to announce the 2022 Bill Masterton Memorial Trophy nominees.
The local chapters of the PHWA submitted nominations for the Masterton Trophy and the top three vote-getters will be designated as finalists. The Masterton trophy will be awarded, along with the other NHL major awards, between Games 3 & 4 of the Stanley Cup Final.
The Bill Masterton Memorial Trophy is awarded annually to the NHL player who best exemplifies the qualities of perseverance, sportsmanship, and dedication.
Click here for this year's list of nominees.
COURTESY NHLmedia.com