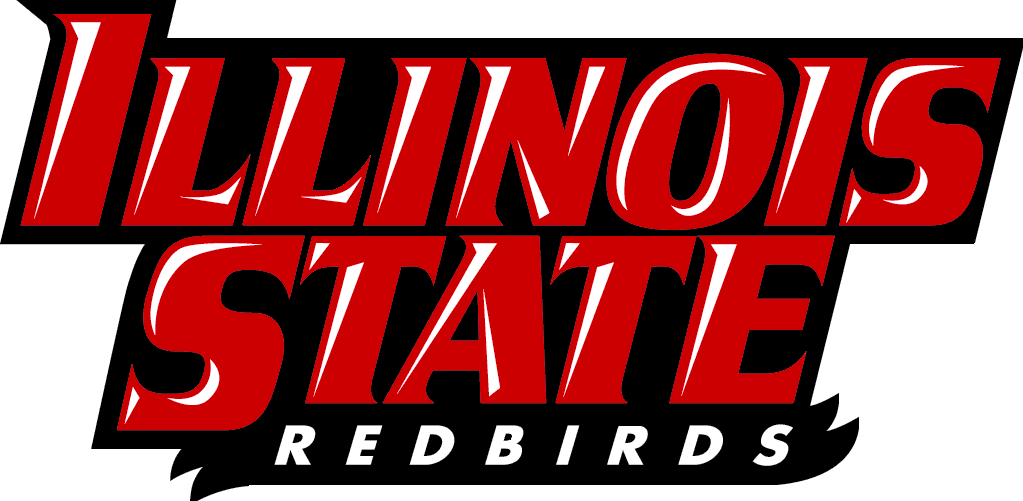 NORMAL, Ill. – Longtime standout assistant coach Ryan Pedon has been named the 20th head coach in the storied history of the Illinois State men's basketball program.
"I am extremely excited to be joining the Redbird family. I would like to thank President Kinzy, Kyle Brennan, and Mark Muhlhauser for this opportunity," Pedon said. "My family and I have been committed to finding the right fit all along. Simply stated, Illinois State checks every one of our boxes. Great people, strong academics, a highly competitive environment, a proud alumni base, and a campus/community that will allow us to recruit at a high level. The tradition of Illinois State Men's Basketball is well-documented, and we will embrace this at every level. My family and I are so grateful for this opportunity and look forward to building something very special at Illinois State."
Pedon has spent the last five seasons at Ohio State after joining the staff in the summer of 2017. In his time with the Buckeyes, OSU has a record of 106-53 with an NCAA tournament berth during each of his seasons in Columbus, with two trips to the NCAA second round.
"We could not be more excited to have Ryan Pedon as the leader of our men's basketball program at Illinois State," ISU Director of Athletics Kyle Brennan said. "We believe he is the right person to lead the men in our program and help them RISE back to the top of the Missouri Valley Conference and into the NCAA Tournament. Ryan has worked at respected programs and has been mentored by some tremendous coaches. His recruiting ties to Illinois and the Midwest will be a great asset to him moving forward, and we are excited for his vision of the future of this program."
In 2020, Pedon joined Coaches 4 Change (C4C), an organization founded by college basketball coaches who are dedicated to help their student-athletes, their campus, and their communities. The mission of C4C is to provide a platform that engages, educates, empowers, and evolves the collegiate student-athlete on issues of social injustices, systemic racism, and the power of voting in the endless pursuit of equality.
He made the transition to Columbus alongside head coach Chris Holtmann from Butler, where he had helped the Bulldogs tally a 47-20 record in two seasons with two NCAA Tournament berths in Indianapolis. Prior to joining the Bulldogs he spent two seasons at Illinois as an assistant to the head coach for former Illini head coach John Groce. In his two seasons in Champaign the Illini twice advanced to the NIT. He has also spent time as an assistant coach at Toledo (2010-13) and Miami (Ohio) (2005-10), was director of basketball operations at Kent State from 2002-05 and was a graduate assistant at Miami (Ohio) from 2000-2002.
Pedon played college basketball at the College of Wooster, where he was a three-year letterwinner and helped the Fighting Scots to three NCAA Tournaments and three North Coast Athletic Conference (NCAC) regular-season championships. In 2000, he won Wooster's prestigious "Bear Award".
He received his bachelor's degree in communications from Wooster in 2000 and a master's degree in sport organization from Miami (Ohio) in 2002. He and his wife Stephanie have a son, Maddox.
"Ryan's intelligence, enthusiasm and integrity make him someone we believe our student-athletes will gravitate to and our fans will embrace," Brennan continued. "We look forward to officially welcoming Ryan, his wife, Stephanie, and son, Maddox, to the Bloomington-Normal community on Monday."
Redbirds fans interested in renewing or securing 2022-23 season tickets can make a $50 deposit CLICK HERE.
Ryan Pedon Coaching Timeline
2017-2022 – Assistant Coach at The Ohio State University
2015-2017 – Assistant Coach at Butler University
2013-2015 – Assistant to the Head Coach at the University of Illinois.
2010-2013 – Assistant Coach at the University of Toledo
2005-2010 – Assistant Coach at Miami University (Ohio)
2002-2005 – Director of Basketball Operations at Kent State University
2000-2002 – Graduate Assistant at Miami University (Ohio)
What They are Saying…
Chris Holtmann, Ohio State Head Coach
"Illinois State is hiring a tremendous basketball coach and a very gifted leader. Ryan has an incredible work ethic, tremendous basketball feel and IQ and a real vision for what he wants his program's culture to be. He has extensive recruiting contacts around the Midwest, and he knows exactly the kind of player he wants in his program. If I was an Illinois State fan, I would be very excited about the future of the program. I am thrilled for Illinois State as well as for the Pedon family. We love Ryan, Stephanie and Maddox and they will be sorely missed, but we couldn't be more excited about this opportunity for them as a family."

Gene Smith, Ohio State Director of Athletics
"I am excited for Ryan. He is an exceptional person as well as an outstanding coach. I want to thank him for all his great work at Ohio State and I know he will be missed. He will do a great job at Illinois State. Kyle Brennan is an outstanding Athletic Director and his choice of Ryan is a great one."

Brad Stevens, President of Basketball Operations, Boston Celtics
"I've known Ryan for over 20 years and have always been impressed with his knowledge, enthusiasm, and passion for the game. I think he'll do a wonderful job at Illinois State and will be a person that kids love playing for. He's got a great spirit and a ton of experience working for several outstanding coaches. I look forward to following his success."
Keita Bates-Diop, San Antonio Spurs, Ohio State Alum and Normal Native
"Coach Pedon helped me out the most my last year at OSU. We put in a ton of hours, not just on the court, but watching film as well. Even off the court with school, he made sure I wasn't slacking in that area. He taught me that my commitment on the court was just as important as my commitment off the court. He showed me the connection between the two and I believe that has helped me in my NBA career. To have him coaching in my hometown too, that's amazing. Congratulations!"
Jae-Sean Tate, Houston Rockets, Ohio State Alum
"Congratulations to coach Pedo! Illinois State is lucky to have a coach with a great offensive mind that put his players in situations where they thrive but also develop. My time with him was my first year playing guard and he really helped me make that transition into the player I am today. I'm excited to see the culture he builds at Illinois State University."
Eric (ISU football alum) and Michelle (Rucker) Liddell (ISU volleyball alum)
"Coach Pedon has been a phenomenal leader and has positively impacted a number of players over his many years of coaching. From the time he began tirelessly recruiting our son, almost four years ago, we knew that he had the qualities of a coach that would be a great role model for our son – genuine, hard-working, respectable, passionate, dedicated and fully committed. Not only is he a fantastic coach, but he is also motivating, encouraging and focused on instilling good habits outside of the sport that will be carried on throughout life. Coach Pedon has fully instilled the trust of our entire family and we are forever indebted to him for treating our son EJ like one of his own. Coach Pedon is a true gem and Illinois State, our alma mater, will be the perfect place for him to shine! Congratulations!"
GoRedbirds.com and the Illinois State Redbirds App: Your sources for Illinois State tickets, Weisbecker Scholarship Fund gifts, multimedia, Redbird merchandise, photos and more.
COURTESY ILLINOIS STATE ATHLETIC COMMUNICATIONS