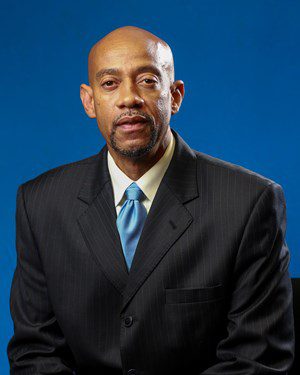 Jackson State University men's basketball coach Wayne Brent has announced his retirement at the end of the 2021-22 season.
In nine seasons at Jackson State, Brent has led the Tigers to 118 wins, including an 87-67 record in Southwestern Athletic Conference play. During his career, Brent led JSU to a 20-win season, a SWAC regular-season co-championship, a berth in the SWAC Tournament finals, and a victory in the CollegeInsider.com postseason tournament.
"A wise man once told me that you will know when it's time to move on. Your body, your mind, and your spirit will let you know," Brent said. "I have enjoyed Jackson State University and this community all my life, and I have given everything I have to this school, this job, and the people I work with every single day. I thank God for the opportunity he gave me to be the head coach of such a great place. I thank my family, my two kids Kristian and Cam, my assistant coaches who have given me their all, my Athletic Director Ashley Robinson, the JSU Tiger Fund, and President Hudson for supporting me through the ups and the downs."
Navigating unprecedented challenges brought on by the coronavirus, Brent led Jackson State to an undefeated record in conference play and a share of the 2021 SWAC Regular Season Championship. Brent, who led JSU to 20 wins and a berth in the conference tournament finals in 2016, also guided the Tigers to a victory in the CollegeInsider.com Postseason Tournament (CIT) that season. Brent has led JSU to the SWAC Tournament semifinals each of the past two seasons, and has guided the Tigers to the postseason every year as head coach. Brent will coach his final game at home Saturday against Mississippi Valley State at 5:30 p.m. in the Williams Athletics and Assembly Center looking to clinch a spot in the SWAC Tournament.
"The name Wayne Brent is synonymous with basketball success in the city of Jackson," Robinson said. "His impact on JSU basketball and the young men he has coached and mentored will be felt for decades. Coach Brent has elevated our men's basketball program back into prominence in the Southwestern Athletic Conference. We are eternally grateful for all he has done for Jackson State University, but also are looking forward to what we hope to be an exciting finish to his career."
Brent, one of the most successful basketball coaches in the history of the Jackson Public School system, won eight division titles and six state championships during his tenures at Provine, Piney Woods, and Calloway High Schools.
"As a student, I had the privilege of being there with Brent during the inception of his career at Provine High School and watching him lead our basketball team," said JSU President Thomas K. Hudson, J.D. "I once again had that privilege at JSU. Coach Brent has significantly contributed to the growth and development of our basketball program and made a tremendous impact on our student-athletes through his nine years of invaluable leadership. His retirement has been well earned, and I extend congratulations for all he has accomplished. I also wish him well as he embarks on a new chapter."
#TheeILove
COURTESY JACKSON STATE ATHLETIC COMMUNICATIONS