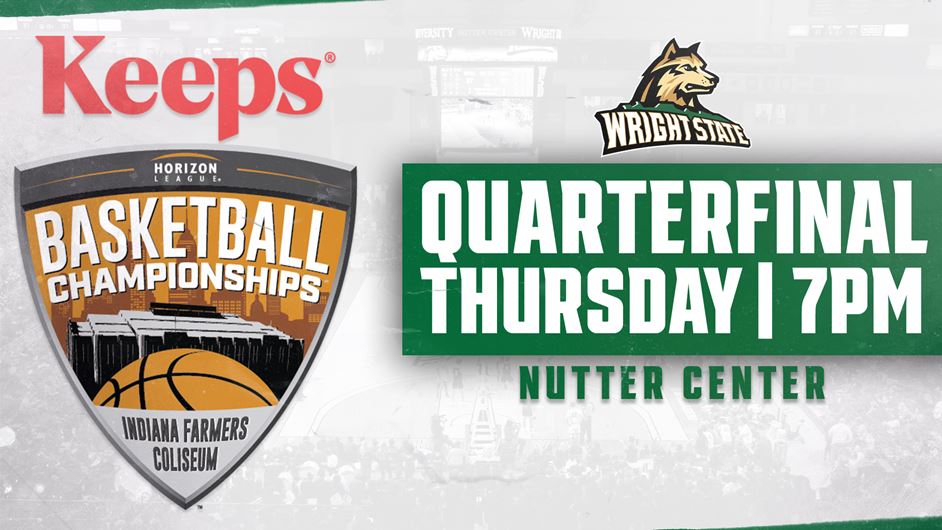 2/26/2022
DAYTON/INDIANAPOLIS – The Wright State men's basketball team wrapped up the regular season with a win over Robert Morris Saturday night and will be the No. 4 seed for the 2022 Keeps Horizon League Championship that begins next week, the League announced late Saturday night.
 
Raider season ticket holders can log into their online account to pay for their tickets now. The deadline to purchase before season ticket holder seat locations are opened to the general public will be Monday, February 28. Tickets for the general public are on sale via this link.
 
The Raiders (18-13) will face the highest remaining seed following the first-round matchups on March 1 and host that team at the Nutter Center in quarterfinal action on Thursday, March 3 at 7 p.m., with the broadcast on ESPN+. Wright State is 11-3 at home on the Nutter Center floor this season.
 
First-round action includes No. 5 Oakland hosting No. 12 IUPUI, No. 6 Detroit Mercy hosting 11th-seeded Green Bay, No. 7 Youngstown State hosting 10th-seeded Robert Morris and No. 8 UIC traveling to No. 9 Milwaukee.
 
Along with the Raiders, No. 1-seeded Cleveland State, No. 2 Purdue Fort Wayne and No. 3 Northern Kentucky await their quarterfinal opponents. Quarterfinal round winners will advance to Indianapolis for the semifinals on March 7 and the championship on March 8.
 
Complete information on the 2022 Keeps Horizon League Championship can be found here.
 
COURTESY WRIGHT STATE ATHLETIC COMMUNICATIONS