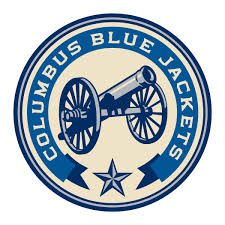 THE STORY LAST NIGHT WAS WHO WAS GOING TO BE IN GOAL AS BOTH STARTERS, ELVIS MERZLIKINS AND JOONAS KORPISALO WERE OUT WITH LOWER BODY INJURIES. ENTER THE PICTURE WAS A JOURNEYMAN IN BERUBE (BUR-ROO-BAY) AND A ROOKIE, JET GREAVES.

BERUBE PLAYED SENSATIONALLY STOPPING 33 OF 36 SHOTS. THE 3 GOALS BY BUFFALO WERE SCORED ON CBJ ERRORS OR DEFENSIVE BREAKDOWNS. HE WON FOR THE FIRST TIME IN 4 YEARS, 2018 WHEN HE WAS WITH THE CHICAGO BLACKHAWKS.
G J-F Berube stopped 33-of-36 shots in his CBJ debut.  It was his first NHL game since Apr. 6, 2018 vs. St. Louis and first win since April 4, 2018 at St Louis.
COURTESY BLUE JACKETS COMMUNICATIONS