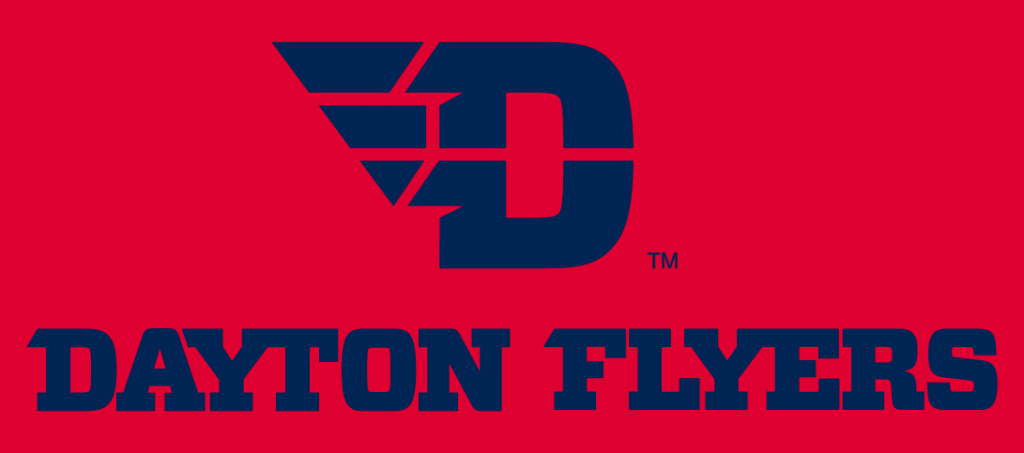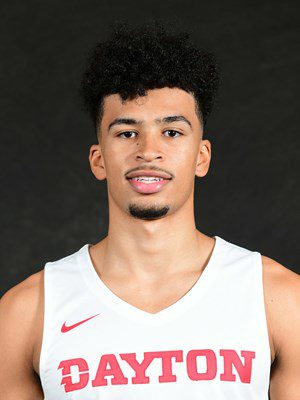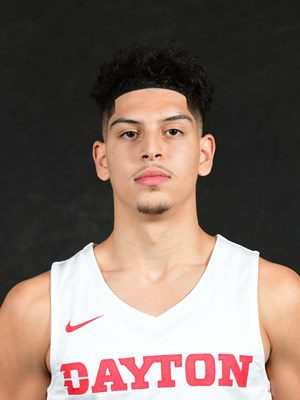 2/14/2022
Flyers Win 63-57. Toumani Camara and Koby Brea Combine For Seven Three's
NEWPORT, R.I. – The University of Dayton men's basketball team defeated Rhode Island Monday by a score of 63-57. After scoring just 24 points off 24% shooting in the first half, Dayton scored 39 second half points to seal the win. Dayton improves to 18-8 (9-3 A-10), while Rhode Island falls to 13-11 (4-7 A-10).

The Flyers were led by sophomore Toumani Camara with 17 points and seven rebounds. Camara was joined in double digits by Koby Brea (12), Mustapha Amzil (11) and R.J. Blakney (10).
GAME BREAKDOWN
1st Half: Dayton 24, Rhode Island 24
Both teams started the game slow, with Dayton making one of their first seven field goal attempts while Rhode Island made one of four.
The Dayton defense continued their strong performance holding the Rams to four points through the first five minutes as UD led 6-4.
Toumani Camara scored eight of Dayton's first 11 points, as Dayton led 11-10 after eight minutes of play.
Rhode Island went up 17-11as the Flyers were held scoreless for a 6:25 stretch.
Dayton worked to tie the game up at 19 with 4:34 remaining off a pair of buckets by Brea and Blakney.
The Flyers held the Rams scoreless for the final 2:45 of the half, and one made field goal in the final six minutes.
Both teams combined to go 16-57 (28%) from the field, while combining for 15 turnovers.
Camara led the Flyers with 10 points and three rebounds.
2nd Half: Dayton 63, Rhode Island 57
Dayton opened the half going up 29-26 as the Flyers held the Rams scoreless for a 3:21 stretch.
The Flyers extended their lead to 44-34 off five straight points from Camara, followed up with back-to-back threes by Brea and Kobe Elvis.
UD continued the streak making eight of 10 from the field off a dunk by DaRon Holmes II. This gave Dayton a 52-43 lead with 8:47 remaining.
After a pair of a made free throws, a jumper by Rhode Island cut the lead to four with 5:35 left.
Dayton was held scoreless for a 2:31 stretch and was 1-8 from the field. UD continued to lead 54-52 with 3:52 remaining.
Rhode Island tied the game at 54 all with 2:53 left.
Mustapha Amzil answered scoring four straight to put Dayton up 58-54 with 1:24 to go.
The Flyers covered the reaming free throws to seal the win.
Dayton shot 6-12 (50%) from three in the half.
Amzil scored all 11 of his points in the half, including nine of the team's final 11 points.
INSIDE THE NUMBERS
Four Flyers hit double-digits, Toumani Camara (17), Koby Brea (12), Mustapha Amzil (11) and R.J. Blakney (10).
57% of the Flyers made field goals were from behind the arch, where Dayton shot 43%. Brea and Camara led the way. Camara made three of five, and Brea four of eight.
Dayton had an assist on 15 of the teams 19 made field goals. Malachi Smith led Dayton in that category dishing out six, while Kobe Elvis had three.
The Flyer bench contributed with 23 points, compared to Rhode Island's bench having 19.
Dayton forced the Rams into 11 turnovers, and scored 17 points off turnovers.
UD had 38 total rebounds, with Blakney and Camara leading the way with eight and seven respectively.
UP NEXT

• The Flyers are at St. Joe's on Saturday, Feb. 19.  Game time is 1 p.m. ET and will be on ESPN+.
• Dayton is back home on Wednesday, Feb. 23 against UMass.
COURTESY DAYTON MEDIA RELATIONS