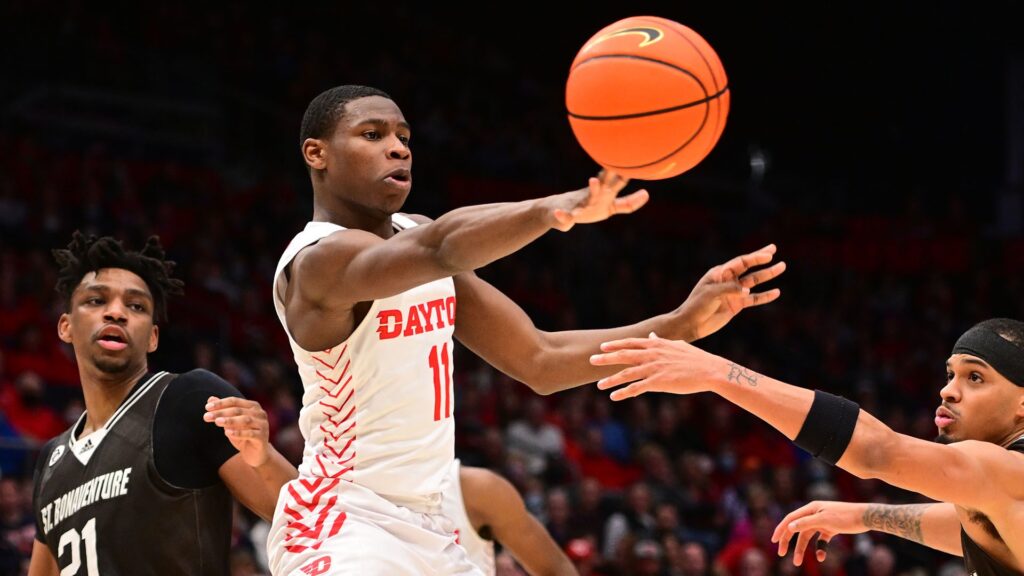 NEWPORT NEWS, Va. – University of Dayton guard Malachi Smith has been named the Atlantic 10 Conference Rookie of the Week after his performances in Dayton's two 20-point wins last week. The Flyers defeated Duquesne 75-54 on Wednesday and George Washington 80-54 on Saturday.
Smith has won the weekly award four times, with the first three coming in non-conference play. Smith, teammate DaRon Holmes II and St. Joe's Erik Reynolds II are the only players to earn four A-10 men's basketball player or rookie weekly awards this season.
The point guard from the Bronx handed out 17 assists while averaging just 25.5 minutes of action in the two lopsided wins (He went into the week averaging 34.0 mpg in conference play). He had eight assists against one turnover with seven points against Duquesne, and in the GW win, had nine assists, three steals and five points. Eight of his assists on Saturday came in the first half.
After 25 games, he has 48 steals, which ties the UD freshman record for steals in a season. He also has 127 assists, which are fourth by a freshman. Negele Knight is third with 128, Jalen Crutcher is second with 135, and Juwan Staten is first with 190.
For the season, he leads the team in minutes (30.4), assists (5.1) and steals (1.9), is second in FT% (.783, 54-69), and is third in scoring (9.4) and rebounding (4.1).  Smith is third in the Atlantic 10 in assist-to-turnover ratio (2.2), fourth in steals (1.9) and seventh in assists (5.1).  
COURTESY DAYTON MEDIA RELATIONS