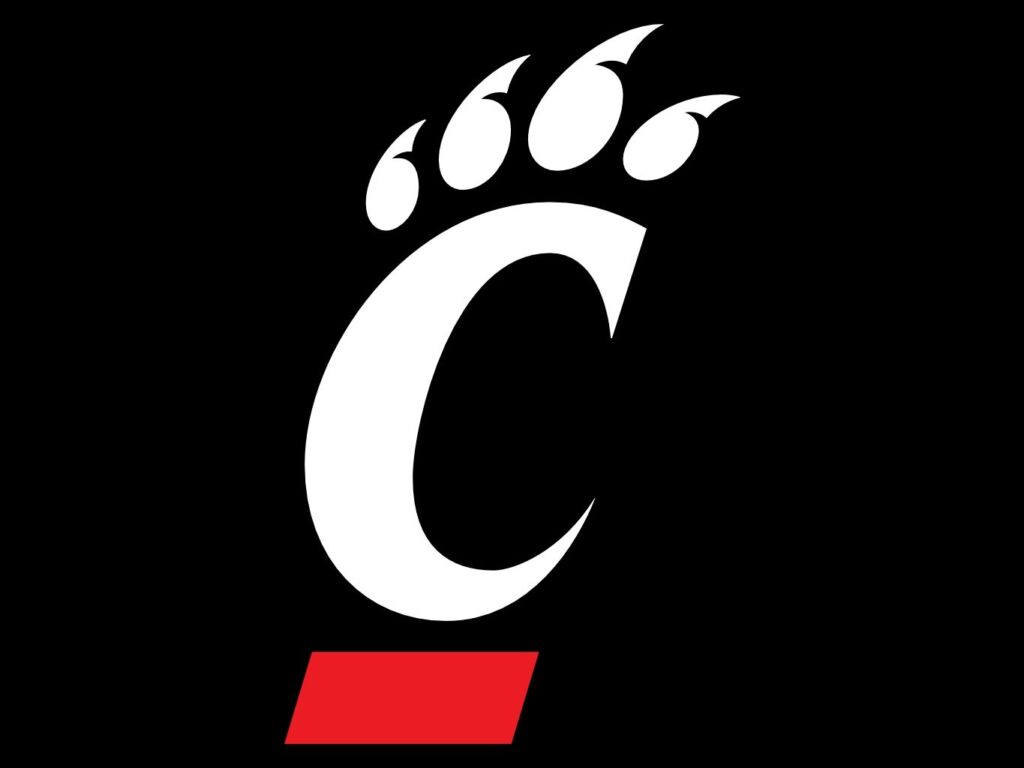 February 16, 2022
CINCINNATI — The University of Cincinnati men's basketball team will look to bounce back from a Tuesday night defeat when it hosts Wichita State Thursday at 7 p.m.
ESPN2 | Listen | Live Stats
THE RUNDOWN
Cincinnati fell behind early to Memphis, including a 15-point halftime deficit, and its several rally attempts came up just short in an 81-74, sellout-crowd defeat. The Bearcats held Memphis to a season-low five offensive rebounds (only third game in single-digits), while collecting 16 themselves for a 21-2 second-chance points margin (now 12-2 when winning boards battle). UC also went 21-for-28 at the foul line, both season-highs. It was the team's first time losing back-to-back games since November.
Ody Oguama started over an injured Abdul Ado, marking the team's first lineup change since Dec. 5 and fourth combination overall. Jeremiah Davenport earned his second double-double (20 points, career-high 11 rebounds), with five of his eight 20-point games this season coming against AAC foes. He is also 11-for-22 from deep the last three games. Mike Saunders Jr. also added 10 points off the bench, just the team's first loss out of his seven games in double-figures this year. He has improved his three-point percentage from 21.7 as a freshman to 34.5 percent this season.
David DeJulius, who scored 20-plus points in three-straight games before Memphis (first UC player since Jarron Cumberland in 2018-19), ranks third and fifth in AAC play for scoring (16.9 ppg) and field-goal percentage (43.8). Davenport is second in AAC-three-point shooting (41.1) after going 33.8 percent last season. The Bearcats remain 21st nationally (second in the league) with a 39.3 defensive FG percentage.
SERIES HISTORY
The last six games have been decided by just 3.0 ppg, with Cincinnati claiming a 8-2 record overall since Wichita State joined the AAC (26-13 all-time).
The Jan. 16 meeting in Wichita came down to the wire. UC erased a 10-point first-half deficit for a 61-57 win. Hayden Koval scored a season-high 13 points off the bench, including four treys. Mika Adams-Woods converted a three-point play in transition with 1:42 left to claim the lead for good. The Bearcats were also the first (and one of three opponents) to hit 10 threes on the Shockers.
The Bearcats split the series last year, falling 82-76 on the eve of what would be a five-game COVID pause, but claimed revenge in the AAC Semifinals in a 60-59 win. Mason Madsen's 10 points off the bench led the Bearcats in the team's eighth-straight AAC Tourney win and fourth-straight finals trip.
The two teams began as Missouri Valley Conference rivals from 1958-70, with UC winning the first eight games. UC assistant coach Chad Dollar was on Wichita State's 2010-11 NIT championship staff.
GET YOUR TICKETS TODAY
Limited single-game tickets are available as the Bearcats continue their season. You can get yours today here or by calling 1-877-CATS-TIX. Other questions can be directed to uc.tickets@uc.edu.
COURTESY UC SPORTS COMMUNICATIONS