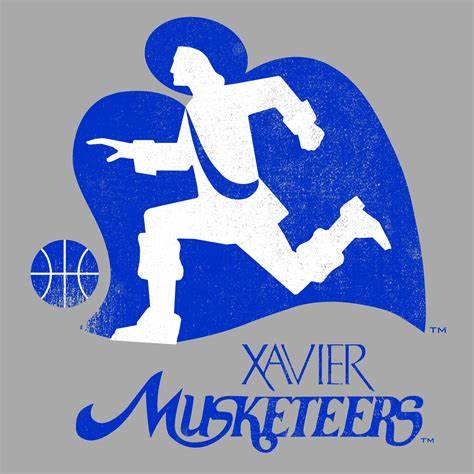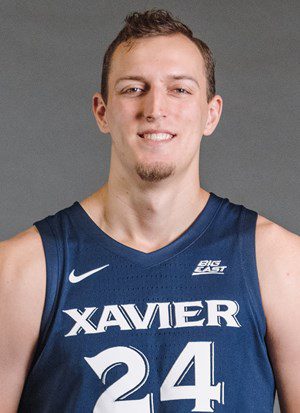 02.11.22
Jack Nunge leads Musketeers with 22; Nate Johnson, Zach Freemantle each add 12
CINCINNATI – Jack Nunge posted a second-straight 20-plus point performance to lead No. 25 Xavier to a 74-68 win over No. 24 UConn at Cintas Center on Friday evening. Nunge led three Musketeers in double figures, with Nate Johnson and Zach Freemantle each adding 12 points.
UConn took a narrow lead early and held it for much of the first half before Xavier went in front in the closing minutes of the half, taking a three-point halftime lead into the break on a Nate Johnson three at the buzzer. Xavier built the lead out to as many as 10 in the second half before made it a one possession game, but the. Musketeers connected on seven free throws in the final minutes to secure the win.
Xavier moves to 17-7 overall and 7-6 in BIG EAST play, while UConn falls to 16-7 overall and 7-5 in BIG EAST play.
FIRST HALF RECAP
UConn hit the opening bucket and the two teams traded baskets for the first 10 minute, going into the final 10 minutes of the half in a 10-10 tie.
UConn scored four straight for its first two-possession lead and led by as many as five, 19-14, in the first half.
Xavier responded with an 11-3 run to erase the Huskies' lead and go ahead, 25-22, with with 5:15 remaining.
After trading baskets for the next two minutes, UConn pulled back ahead by two 29-27, going into the final minute but Xavier outscored the Huskies 5-0 to close the half, capped by a Nate Johnson three at the buzzer to go into the half up three, 34-31.
Nate Johnson had 10 first half points to lead the Musketeers.
Xavier had a 19-15 advantage on the boards in the first half, led by five for Zach Freemantle.
SECOND HALF RECAP
Xavier opened the half with with an 8-3 run, with six points coming from Paul Scruggs, to push its lead out to eight, 42-34.
After a basket and-one for UConn, another 5-0 run, with all five points coming from Zach Freemantle, gave Xavier a 10-point lead, 47-37, with 13 minutes to play.
Back-to-back UConn threes cut it back to a four point lead, before a 7-3 Xavier run pushed it back to an eight point Xavier lead, 54-46, with 10 minute to play.
Xavier maintained a multiple-possession lead into the final minutes of the half before UConn pulled with three, 67-64, with 1:34 to play.
The Musketeers connected on seven free throws in the closing minutes to hold off the Huskies, setting the final score at 74-68.
Jack Nunge had 13 points in the second half to lead the Musketeers.
Zach Freemantle added 12 points, connecting on 5-of-6 field goals.
Xavier both teams grabbed 16 second-half rebounds, with Jack Nunge leading Xavier with five.
The Musketeers shot 60 percent from the floor while holding UConn to 35 percent shooting.
NOTABLES
Jack Nunge's 22 point led the Musketeers and matched for game-high, marking his second-straight 20-point game. Nunge also had a team-high matching nine rebounds.
Nate Johnson finished with 12 points after leading Xavier with 10 in the first half, including a three at the buzzer to give the Musketeers the halftime lead.
Zach Freemantle finished with 12 points after going 5-of-6 from the floor in the second half. He also grabbed nine rebounds to match Nunge for team-high.
Paul Scruggs finished with nine points in his 142nd game as a Musketeer, matching Trevon Bluiett for most games as a Musketeer in program history.
Colby Jones finished with six assists.
Xavier finished with a 35-31 advantage on the boards.
COURTESY XAVIER ATHLETIC COMMUNICATIONS