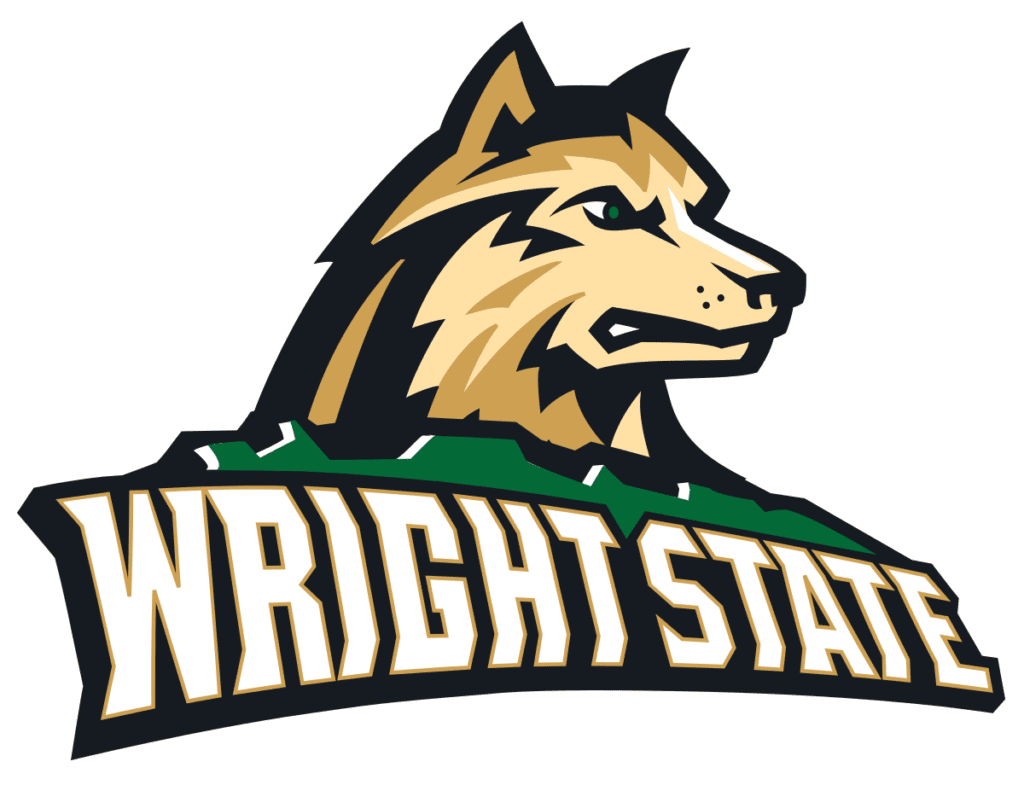 DAYTON – The Wright State men's basketball team hits the road for a pair of midweek road contests this week, beginning with a visit to Green Bay on Wednesday night. The Raiders have won three straight games while Green Bay has lost its last five. Tipoff is set for 8 p.m. ET from the Resch Center.
Fans can follow the action several ways – via live stats, by watching on ESPN+ or by tuning in on WONE 980 AM. Chris Collins and Jim Brown will have all the play-by-play on the radio.
WEDNESDAY: WATCH ON ESPN+ | FOLLOW LIVE STATS | LISTEN ON WONE 980 AM | GAME NOTES
LAST TIME OUT
Wright State closed Saturday night on a 22-7 run over the final 9:25, holding Oakland scoreless from the floor with seven turnovers on the way to a 75-64 win. Trey Calvin finished with a game-high 23 points, including tallying 15 of the Raiders' 33 first half points on 50 percent shooting in the opening 20 minutes. Tanner Holden collected 13 of his 19 points in the second half, just missing a double-double with a nine-rebound effort, while Grant Basile scored all but four of his 16 points in the final 20 minutes as he tallied his seventh double-double of the season with 11 rebounds.
FACING THE PHOENIX
Green Bay is in the middle of a five-game losing steak entering its second matchup of the season against the Raiders and is just 4-18 overall and 3-10 in Horizon League play in the final month of the regular season. Wright State won the first meeting back on January 1 in dramatic fashion thanks to Trey Calvin's step-back game-winner with less than 20 seconds remaining as the Raiders came away with a 72-69 victory. Grant Basile turned in an 18-point effort in the first game, while Calvin scored nine of his 13 points in the second half. Tim Finke was the final Raider in double-digits, finishing with 10 points while adding four rebounds. Wright State has won 10 of the last 12 meetings overall in the series. The first meeting came back on December 7, 1987, a Green Bay victory in the Raiders' first year as a Division I program.
PHOENIX RISING
Green Bay is 4-18 overall and 3-10 in Horizon League play, with all four wins coming at home (4-5) compared to an 0-10 mark on the road and three losses in neutral site contests. Green Bay registered back-to-back home wins over NCAA Division III member Wisconsin-Superior on Nov. 27 and in its Horizon League opener against Robert Morris on Dec. 2 and later added HL victories over IUPUI and Detroit Mercy on Jan. 13 and 20. The Phoenix are in the middle of their third losing streak of five or more games this season after beginning the year with five losses and also dropping seven straight from Dec. 4-Jan. 5. Cade Meyer was named the Horizon League Freshman of the Week on Monday after a career-high 17 points, six rebounds, and three assists on 7-of-14 shooting at Cleveland State in an 85-69 loss and following that up with 13 points and three rebounds in a 55-71 loss at Purdue Fort Wayne.
NATIONAL ATTENTION
Tanner Holden (81% FT) has made 141 free throws on 174 total attempts, both of which lead the country through Monday's games. Holden's 494 total points scored is No. 5 in the country, while his 20.6 points per game average is No. 14 nationally. Grant Basile's rebound work is also among the best in the nation: ranking 24th nationally with 209 total rebounds, No. 35 nationally in total rebounds/game average with his 8.7 boards per contest and No. 42 in the country with his 6.25 defensive rebounds/game average.
COUNTDOWN GRANT-ED
Grant Basile hits the road this week and heads back to his home state of Wisconsin on the cusp of joining Wright State's 1,000 point club. Basile starts the week with 985 career points and is averaging 17.5 points per game this season. If he does not reach 1,000 points on Wednesday at Green Bay, Basile will have a chance to surpass the mark Friday at Milwukee at UWM Panther Arena, just 21 miles from Pewaukee High School, where he recorded 1,049 points as a high schooler.
NEW PAIR OF CALVINS
Trey Calvin has come into his own this season as a junior, having scored in double figures in 16 of his 22 games to date, including five games with 20 or more points, after only 15 total double figure scoring games over his first two seasons as a Raider. Calvin had never scored 20-plus points as a Raider before his 21-point effort at Purdue back in November. In addition to his scoring, Calvin has also upped his assist production. Through 22 games this season, Calvin has passed out multiple assists in 20 contests after he tallied multiple assists 29 total times in 56 games over his first two seasons.
NORRIS NOTE
Freshman Keaton Norris is averaging 23.8 minutes per game, the fifth-most on the Raider roster, while serving as the first man off the bench as he has tallied 20 or more minutes of action in 18 of 24 contests entering the week. Norris has upped his scoring as of late as well, finding the scoring column in nine of the last 11 contests while notching a career-best nine points three times over that stretch. 
COURTESY WRIGHT STATE ATHLETIC COMMUNICATIONS