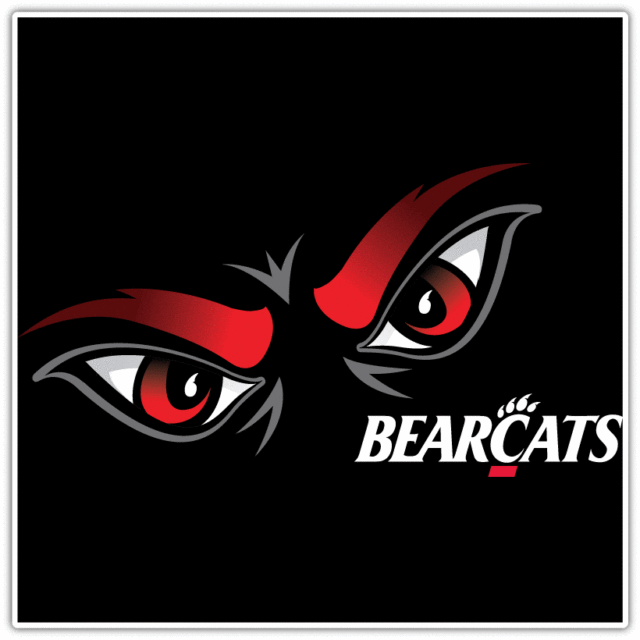 CINCINNATI — The University of Cincinnati men's basketball team is headed to the City of Brotherly Love for a Tuesday night showdown at Temple, seeking both its fourth-straight win and the 200th-career victory of Wes Miller's head-coaching career. Tip-off is at 7 p.m. ET on ESPNU.

Watch | Listen | Live Stats

THE RUNDOWN
Cincinnati let loose Thursday for its highest-scoring output of the season with a 90-69 win over Tulsa, its third in a row. Jeremiah Davenport (24) and David DeJulius (20) led the way, with Mika Adams-Woods (14), Mason Madsen (14) and Mike Saunders Jr. marking the team's first time with five double-digit scorers. UC went 16-for-29 from deep (55.2 percent), its second time in four games with 16 makes and tying for fourth all-time. UC's eight blocks were also its most in AAC play since Temple in the final 2020 game pre-COVID.

Davenport is now 17-for-33 (51.5 percent) from deep the last four games with three 20-point games over that span. Not only that, UC went from 29.3 percent in non-conference to 41.0 percent in AAC play (best by 4.0 percent and would rank fourth nationally overall). DeJulius himself is 12-for-27 (44.4 percent) after going 15-for-58 (25.9) prior. Mika Adams-Woods, the national leader in assist-turnover ratio, had 14 points and seven dimes against Tulsa, his seventh game in double-figures (also has made 10-straight free-throws).

UC is 2-2 in true road games and 13-2 when leading at the half. The Bearcats are 11th in field-goal defense (37.8 percent), 23rd in turnovers per game (10.5), 28th in assist-turnover ratio (1.40) and 58th in three-point attempts (475). UC is 6-2 when getting 20 attempts at the foul line, shooting 70-plus percent 10 times out of 19 games.

SERIES HISTORY
UC is 26-9 all-time against the Owls, including a 12-3 AAC mark and nine-game win streak.

The Bearcats won both meetings last year by five combined points, and each served as returns from extensive pauses. The 63-60 win in Philadelphia (Feb. 4) was the team's first game in 25 days, while the 71-69 home win eight days later was the team's first in Fifth Third Arena in 41 days.

DeJulius erupted for 26 points in that first matchup, one of his six double-figure scoring games and still stands as a career-high. Davenport also averaged 13.0 ppg over those two.

Temple head coach Aaron McKie and UC Director of Player Development DerMarr Johnson faced each other nine times in their respective NBA careers.

TOP THREE-POINT SHOOTING GAMES IN PROGRAM HISTORY
Seven tied at 14, last vs. Utah Valley State on Dec. 11, 2010

GET YOUR TICKETS TODAY
Limited single-game tickets are available as the Bearcats continue their season. You can get yours today here or by calling 1-877-CATS-TIX. Other questions can be directed to uc.tickets@uc.edu.
COURTESY UC SPORTS COMMUNICATIONS