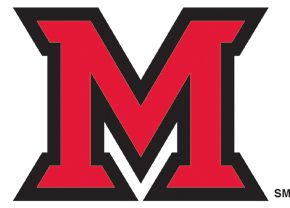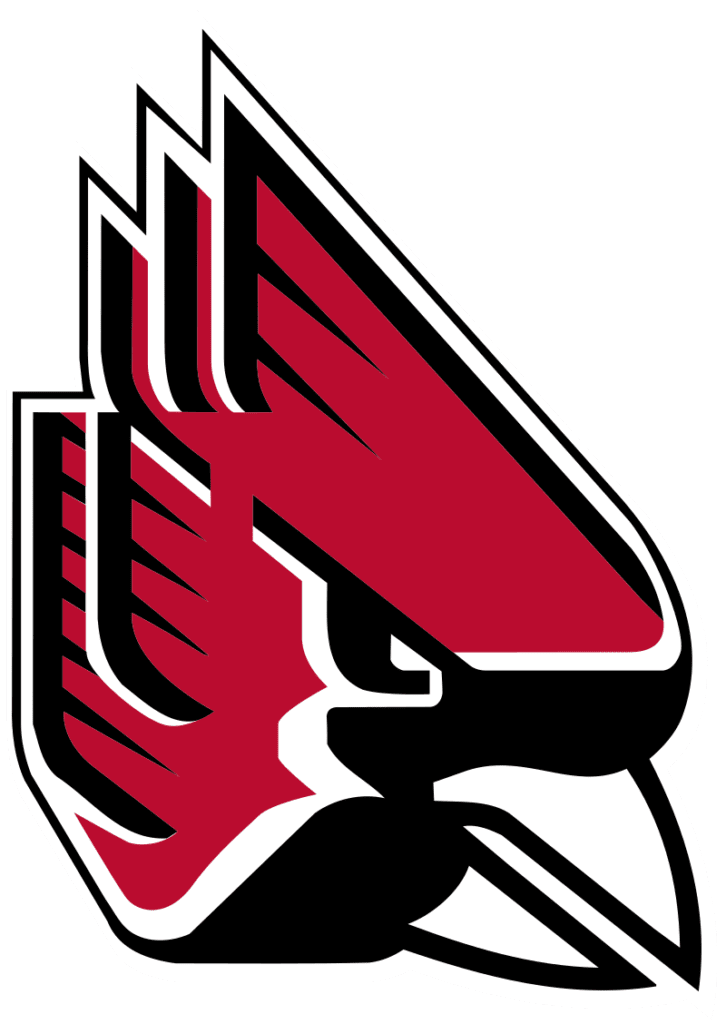 TUESDAY'S GAME: Fresh off a thrilling overtime win against Northern Illinois on Saturday, Miami hits the road for a pair of games this week, beginning with a 7 p.m. game at Ball State on Tuesday, Jan. 25.
ABOUT BALL STATE: The Cardinals enter Tuesday's game with a 7-10 overall record and 2-4 Mid-American Conference mark. BSU has dropped its last three, including an 83-70 loss at Toledo, and had its Saturday game against Central Michigan postponed. Luke Bumbalough leads the team in scoring, averaging 12.5 ppg, while Payton Sparks averages 12.1 ppg and a team-leading 7.5 rpg.

THE SERIES WITH THE CARDINALS: Tuesday marks the 108th meeting between Miami and Ball State with the RedHawks holding a 66-41 series lead and have won four of the last five meetings with the Cardinals. When playing in Muncie, Ind., the series is tied, 25-25. Miami won the last meeting between the teams, an 81-71 win in Oxford last year on Jan. 19. Ball State took the last meeting between the teams in Worthen Arena, 71-62, on Jan. 18, 2020. Miami's last win in Muncie was on Feb. 19, 2019, 71-65.
UP NEXT: Miami continues a two-game road stretch when the RedHawks travel to Eastern Michigan for a 3 p.m. game on Saturday, Jan. 29. The game will be aired on ESPN3.
TELEVISION: Tuesday's game will be aired on ESPN+.
RADIO: In its third year of its partnership with Van Wagner, the Miami Sports Network continues its coverage of Miami men's basketball with a group of affiliates blanketing most of Southwest Ohio and Southeast Indiana. Steve Baker and Terry Bridge will call the action. Tune-in to one of Miami's gameday affiliates:
WFMG-FM 101.3 (Richmond, Ind.)
WMOH-AM 1450 (Hamilton, Ohio)
WONE-AM 980 (Dayton, Ohio)
SCHEDULE UPDATES: Miami has two previously postponed games moved and another game adjusted. Miami will travel to Akron for a 6:30 p.m. game on Friday, Feb. 4 on CBSSN and is now scheduled to host Akron on Sunday, Feb. 6 at 4 p.m. The RedHawks will entertain Central Michigan on Thursday, Feb. 24.
LAIRY JOINS 1,000 POINT CLUB: Senior guard Mekhi Lairy scored his 1,000th career point on his final bucket during overtime in a thrilling 85-82 win against Northern Illinois on Jan. 22 becoming the 38tth player in program history to reach 1,000 career points. Lairy needed 21 points entering the contest and scored exactly 21 points against the Huskies. He has 1,000 career points entering Miami's next contest.
LAIRY AND GRANT AMONG NATIONAL LEADERS: Senior guard Mekhi Lairy and junior guard Dae Dae Grant rank among the top 25 in free throw percentage and assist/turnover ration, respectively. Lairy ranks fifth nationally in free throw percentage (.935), while Grant ranks 25th in assist/turnover ratio (2.65). Both lead the MAC in their respective categories.
BROWN IN THE CLUTCH: Senior forward Dalonte Brown was clutch for the RedHawks in their 85-82 overtime win against Northern Illinois on Jan. 22. Brown scored 20 of his team-leading 24 points in the second half and overtime to help Miami erase a late 15-point deficit in the second half. He hit the game-tying three-pointer with 11 seconds left to send the game into an extra period, and drained the game-winning triple with 0.8 seconds left in OT.
BLOCK PARTY: Senior forward Precious Ayah amassed a career-high six blocked shots against Toledo on Jan. 11, tripling his previous career-high and tying for third on Miami's all-time, single-game chart. Ayah paced Miami in a nine-block performance as a team, which tied for sixth on the RedHawks' team single-game chart. Ayah leads the MAC in blocks per game on the season (1.53) and also in conference-only games (2.50). Forward Dalonte Brown, James Beck and Elijah McNamara each recorded one blocked shot against the Rockets.
LENDING A HELPING HAND: Although, junior guard Dae Dae Grant is Miami's leading scorer at 16.5 ppg, he also leads the team in assists at 4.1 apg. Twice this season he has posted eight-assist games. He had 61 assists in 32 games as a freshman and 55 in 23 games as a sophomore. Through 17 games this season, he is at 69 assists.
CENTURY CLUB: Senior guard Mekhi Lairy became the latest member of Miami's Century Club, playing in his 100th career game at Bowling Green on Jan. 8. Lairy has now played in 104 career games and joins three other active RedHawk players who have played in 100+ games. Forward Precious Ayah and senior guard Isaiah Coleman-Lands played in their 100th career games against Cincinnati on Dec. 1. Ayah has played in 110 career games, Coleman-Lands has played in 109, and senior forward Dalonte Brown owns the career record for games played (135).
HIGH PERCENTAGES: Senior forward Precious Ayah leads the MAC in field goal percentage, shooting a scorching 71.3 percent from the floor, while senior guard Mekhi Lairy leads the MAC in free throw percentage (.935) and junior guard Dae Dae Grant ranks fourth (.854). Junior guard Myja White ranks fourth in the MAC in 3-point field goal percentage, hitting 43.2 percent from beyond the arc.
BROWN BREAKS BOTH GAMES STARTED AND PLAYED CAREER RECORDS: Breaking Ron Harper's record of 118 for career starts with a start at Indiana State on Dec. 4 and Geovonie McKnight's record for career games played of 126 on Dec. 14, senior forward Dalonte Brown is now the Miami career record holder in both categories. Brown's 128 career starts and 135 career games played are the new Miami records.
CHART CLIMBER: Senior forward Dalonte Brown is climbing several Miami career top-10 lists and continues to climb the points scored list. Here is where he stands entering Miami's next game:
Starts: 128 (1st, set record Dec. 4)
Games Played: 135 (1st, set record Dec. 14)
3-Point FG: 182 (6th, 5 away from No. 5)
Rebounds: 785 (9th, 15 from No. 8)
Scoring: 1,454 (11th, 5 from No. 10)
ODDS 'N ENDS
Senior guard Mekhi Lairy has made 27 consecutive free throws, dating back to the second half of the RedHawks' Nov. 27 game at Western Illinois.
Miami drained 15 three-pointers against Bowling Green on Jan. 8, which ties for fifth on the program's single-game charts. Earlier in the season, Miami hit 17 triples against Lamar, which ties for second all-time in a single game at Miami.
Miami ranks among the top three in the MAC in 14 statistical categories, leading the league in four categories: assist/turnover ratio, 3-point field goals per game, fewest turnovers and turnovers per game.
Miami ranks among the top 15 nationally in four statistical categories, including ranking 13th in free throw percentage and 15th in turnovers per game and fewest turnovers.
COURTESY MIAMI ATHLETIC COMMUNICATIONS