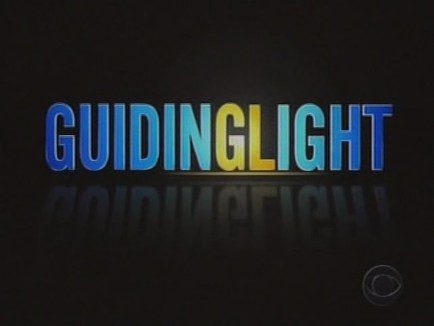 FROM WIKIPEDIA COMMONS
Guiding Light (known as The Guiding Light before 1975) is an American radio and television soap opera. It is listed in Guinness World Records as the second longest-running drama in television in American history. Guiding Light aired on CBS for 57 years between June 30, 1952 and September 18, 2009, overlapping a 19-year broadcast on radio between January 25, 1937 and June 29, 1956. With 72 years of radio and television runs, Guiding Light is the longest running soap opera, ahead of General Hospital, and is the fourth-longest running program in all of broadcast history; only the American country music radio program Grand Ole Opry (first broadcast in 1925), the BBC religious program The Daily Service (1928), the CBS religious program Music and the Spoken Word (1929), and the Norwegian children's radio program Lørdagsbarnetimen (1924–2010) have been on the air longer.
When the show debuted on radio in 1937, it centered on Reverend John Ruthledge and those people's lives that revolved around him. The "Guiding Light" in the show's title originally referred to the lamp in Ruthledge's study that people used as a sign for them to find his help when needed. When the show transitioned to television in the 1950s, the Bauers, a German immigrant family first introduced in 1948, became the focus of the program. Other core families were introduced over the show's run, including the Norrises in the 1960s; the Marlers and the Spauldings in the 1970s; and the Coopers, the Lewises, and the Reardons in the 1980s.
Guiding Light was created by Irna Phillips and Emmons Carlson and began as an NBC Radio serial on January 25, 1937. On June 2, 1947, the series was transferred to CBS Radio, before starting on June 30, 1952, on CBS Television. It continued to be broadcast on radio until June 29, 1956. The series was expanded from 15 minutes to a half-hour during 1968 (and also switched from broadcasting live to pre-taping around this same time), and then to a full hour on November 7, 1977. The series broadcast its 15,000th CBS episode on September 6, 2006.
On April 1, 2009, CBS announced that it would be canceling Guiding Light after a run of 72 years (15 on radio and 57 on television) due to low ratings. The show taped its final scenes for CBS on August 11, 2009, and its final episode on the network aired on September 18, 2009. Reruns of The Price Is Right took over the Guiding Light time slot between September 21 and October 2, 2009 for two weeks. On October 5, 2009, CBS replaced Guiding Light with an hour-long revival of Let's Make a Deal, hosted by Wayne Brady.
TODAY'S ALMANAC
The birthday of Scotland's most famous poet, Robert Burns (1759-1796), has become an occasion for Scots all over the world to gather together in his honor. A Burns Night supper usually includes haggis, a traditional dish of the heart, lungs, and liver of a sheep or calf minced with suet, onions, oatmeal, and seasonings. Burns's words, Fair fa' your honest, sonsie face, Great chieftain o' the pudding-race!" greets the dish's entry into the room. Men wear kilts and women their tartan sashes, and the evening's celebration includes reading Burns's poems and singing his songs, ending with one of his most famous, "Auld Lang Syne." Most of us are familiar with the first verse, "Should auld acquaintance be forgot, And never brought to mind? Should auld acquaintance be forgot, And auld lang syne.""
Question of the Day
Do herbs grow well indoors during the winter months?Herbs do grow well indoors, and although the harvest will be smaller than with garden plants, you can produce plenty. You'll need a site with lots of sun. Select good containers and potting mixes, and provide regular water and fertilizer. When in doubt, choose clay pots. Rosemary likes dry soil. Mint likes plenty of moisture. Oregano and thyme may need pruning to prevent them from taking over others. Be on the lookout for indoor pests such as aphids, mealybugs, and spider mites.
Advice of the Day
Lemons are great for cleaning piano keys, china, glass, baby bottles, porcelain, marble, and copper.
Home Hint of the Day
Never sand old vinyl or linoleum flooring or the backing or lining felt of such flooring. These products may contain asbestos fibers that are not readily identifiable. Inhalation of asbestos dust is a serious health hazard.
Word of the Day
PyrheliometerAn instrument that measures direct solar radiation.
Puzzle of the Day
What is that which was tomorrow, and will be yesterday?Today
Born
Robert Burns (poet) – 1759
Charles Curtis (U.S. vice president) – 1860
Virginia Woolf (author) – 1882
Edwin Newman (news commentator) – 1919
Alicia Keys (musician) – 1981
Died
Al Capone (gangster) – 1947
Ava Gardner (actress) – 1990
Philip Johnson (architect) – 2005
Mary Tyler Moore (actress) – 2017
Events
Henry VIII of England and Anne Boleyn were secretly married, he for the second time– 1533
Hot drinks served on frozen Hudson River to warm pedestrians crossing between New Jersey and New York City– 1821
Mendelssohn's Wedding March was played at the wedding of Queen Victoria's daughter Princess Victoria, to Crown Prince Frederick of Prussia. It is believed that this is where the tradition of playing the Wedding March at weddings came from– 1858
G. D. Dows patented an improved soda fountain– 1870
S.S. City of Boston disappeared– 1870
Reporter Nellie Bly (Elizabeth Cochrane) of the New York World received a tumultuous welcome home after she completed a round-the-world journey in 72 days, 6 hours and 11 minutes– 1890
Elecktra, by Richard Strauss, premiered at the Dresden Royal Opera House– 1909
First transcontinental telephone call was made, between New York and San Francisco; Alexander Graham Bell and Dr. Thomas A. Watson exchanged greetings– 1915
The Paris Peace Conference of WW I adopted President Wilson's resolution for the creation of a League of Nations as part of the peace agreement– 1919
The governor general of Canada, the Earl of Bessborough, declared the Trans-Canada telephone system officially open– 1932
Guiding Light debuted on radio– 1937
President John F. Kennedy was the first United States president to hold a live televised news conference– 1961
Constance Baker Motley was named U.S. District Judge for southern NY and became the first African American female federal judge– 1966
44-pound 10-ounce cod caught at Five Fathom Bank near Delaware– 1975
Nazi war criminal, Klaus Barbie, was arrested in Bolivia– 1983
The Infrared Astronomical Satellite launched into orbit to gather information on distant stars and the solar system– 1983
Iraq opened outlet valves at Kuwait refinery to create the world's largest oil spill (450 million gallons estimated)– 1991
Smithsonian Conservation Biology Institute founded– 2010
Weather
Hot drinks were served on the frozen Hudson River, between New Jersey and New York City– 1821
Boston received 22.1 inches of snow– 1948
COURTESY www.almanac.com