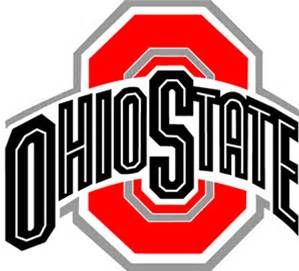 January 21, 2022  
The Buckeyes face the Scarlet Knights on Sunday at 1 p.m.
RV/25 Ohio State at Rutgers
Date: Sunday, Jan. 23, 2022
Venue: Jersey Mike's Arena
Game: at Rutgers (1 p.m. ET) | Live Stats | ESPN2
Rosters: Ohio State | Rutgers
Game Notes: Ohio State | Rutgers
COLUMBUS, Ohio – The RV/25 Ohio State women's basketball team (14-3, 6-2 Big Ten) travels to Rutgers (7-12, 0-7 Big Ten) on Sunday for a 1 p.m. matinee. The game will be broadcast live on ESPN2 and AM 1460.
Attendees for all indoor athletics events must provide proof of full vaccination or proof of a negative COVID-19 PCR test within 72 hours of the evening accompanied by a photo ID. Doors for all events will open 90 minutes prior to the start. Face masks continue to be required and must be worn in the arena during the duration of each event. Spectators who fail to comply with the face mask policy will be asked to leave the arena.

Until further notice, concession sales at the Jersey Mike's Arena will be limited to water and soft drinks only. No alcoholic beverages will be sold, and outside food items will not be permitted inside the venue.
Fans can purchase single-game tickets for the 2021-22 season in Value City Arena in the Schottenstein Center. All group tickets must be bought in advance by calling 1-800-GO-BUCKS and then selecting option two. Fans with ticketing questions should call the Ohio State Ticket Office at 1-800-GO-BUCKS or email athletic.tix@osu.edu.
Ohio State is receiving votes in the AP Poll released on Monday and is ranked 25th in the USA Today/WBCA Coaches Poll released on Tuesday.
Ohio State is coming off its first ranked win of the season, a 95-89 decision against No. 12/11 Maryland on Thursday evening.
Jacy Sheldon scored her 1,000th career point and 24 on the game, adding a career-high 10 assists to record the second double-double of her career.
Taylor Mikesell scored a career-high 33 points against her former team, shooting 11-of-13 from the floor, 5-of-5 from behind the arc and 6-of-6 from the free-throw line.
Rutgers enters the game with a 7-12 overall record and a 0-7 mark against Big Ten opponents. The Scarlet Knights most recently fell to Wisconsin by a 49-45 margin last Sunday as Rutgers' Thursday contest against Nebraska was postponed.
Osh Brown leads Rutgers on both sides of the ball, nearly averaging a double-double with 9.1 points and rebounds per game. She also leads the team in field-goal percentage (.511).
Ohio State leads 12-7 in the all-time series against Rutgers, but the teams have each won four games when playing in Piscataway.
The Scarlet Knights enter the game on a series-long three-game win streak against the Buckeyes after winning the teams' lone matchup last season, a 71-63 decision in OSU's season-finale.
#GoBucks  
The People. The Tradition. The Excellence.
COURTESY OSU ATHLETIC COMMUNICATIONS