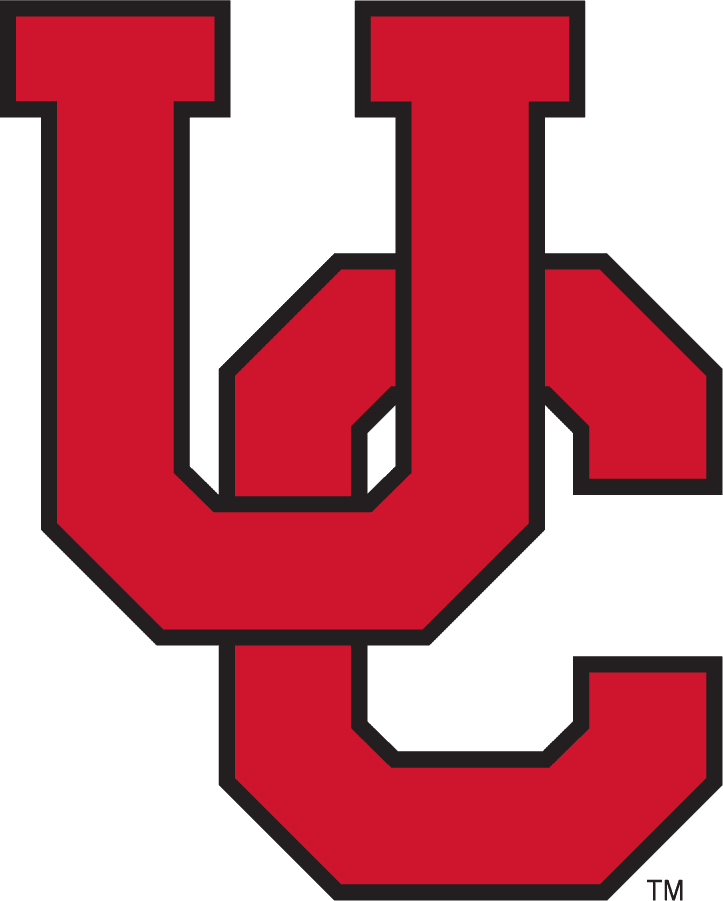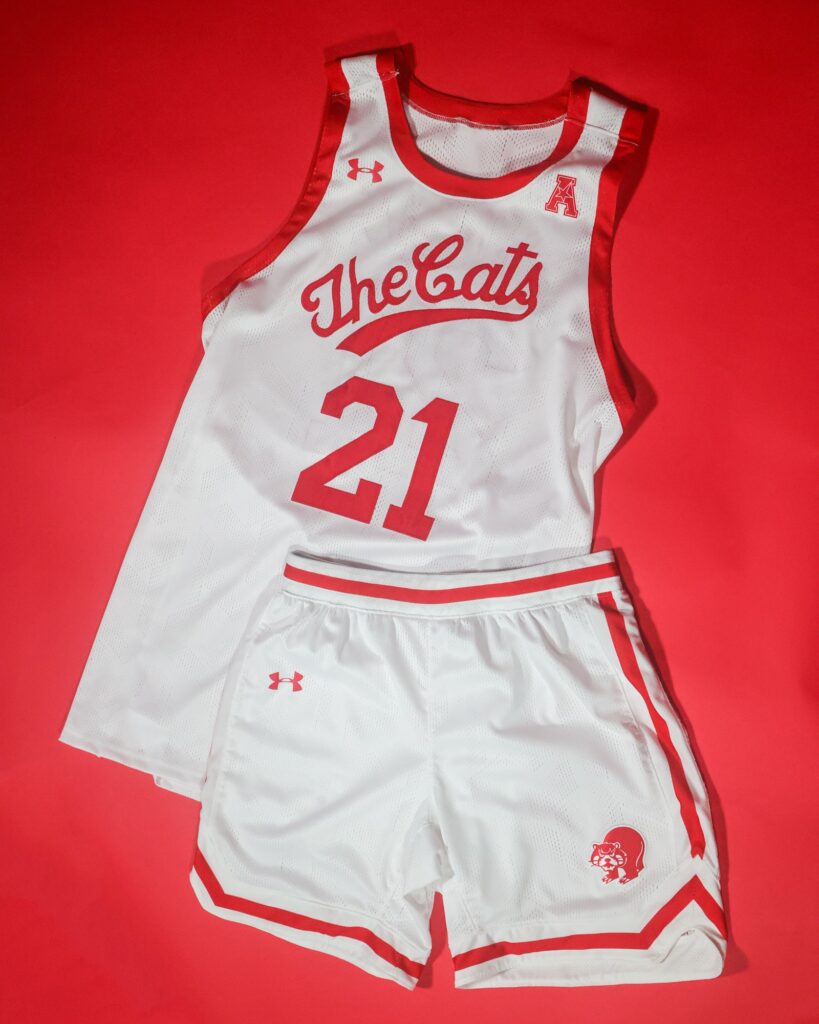 Jan. 21, 2022
CINCINNATI – Pull on your bell bottom jeans, put on your favorite polyester shirt and use your rotary phone to tell your friends about the 'far out' news.

The University of Cincinnati men's basketball team's threads on Thursday, Feb. 3 and Saturday, Feb. 26 will be 'some kind of wonderful.'

Bearcats fans can get their boogie on inside The Fieldhouse (now Fifth Third Arena) as they will be treated to the program's groovy 1970s uniforms against Memphis (7 p.m.) and South Florida (7 p.m., Senior Night), complete with "The Cats" moniker and all.

Fans can bust out 'the Lawnmower,' the 'funky chicken' and the 'Y-M-C-A' as plenty of Bee Gees, Cincinnati's own Bootsy Collins and other Disco and Funk-era music will fill the arena. Video-board aesthetics and a limited supply of stylized stadium cups will also match the era to fulfill the in-venue entertainment.

The 1970s were out of sight for the Bearcats, as they earned three-straight NCAA bids from 1975-77 under head coach Gale Catlett, their best streak since 1958-63. Standout players for those all-in-the-family squads included James P. Kelly Athletics Hall of Famers Lloyd Batts, Steve Collier and Pat Cummings.

Fans who purchase their tickets through the box office will receive 15-percent-off Fanatics vouchers, which includes black and white throwback t-shirt designs. Emails with promo codes will be sent postgame to all purchasers.

The South Florida home finale will keep up with annual tradition as a "Red-Out" for fans, and why not for the 1975 World Series champion Big Red Machine? All the Bearcats' remaining games will air on 700 WLW, as opposed to WKRP in Cincinnati.

This is UC's first throwback game since its 2017-18 home finale, an 82-74 win for the No. 11 Bearcats over Tulsa in which they donned an early-1990s look.
BEHIND THE THREADS
We're taking fans behind the scenes to discover how the Bearcats throwback threads game came to be with an all-access look at how we pulled it all together. See the story here.
BEARCATTY IN CINCINNATI
Spencer Tuckerman, Director of Digital Media and Strategy, interviewed 1971 graduate Tom Humes about what the era meant for Cincinnati Athletics. Humes, a former chairman of UC's Board of Trustees, served the university in many capacities, including then-president Warren Bennis' office in the 1970s, where he was tasked with assisting athletics with a marketing campaign focused on increasing attendance for Bearcats football (which had struggled during the decade) and basketball (which was in the process of leaving the Armory Fieldhouse and moving to Riverfront Coliseum).
The full story on the "Bearcatty" campaign can be found here.
AUCTION INFORMATION
Select jerseys will be auctioned off at the Red and Black Gala later this spring. It will be an exclusive opportunity to procure the jerseys. The jerseys will not be available at retail.

GET YOUR TICKETS TODAY
Limited single-game tickets are available as the Bearcats continue their season. You can get yours today here or by calling 1-877-CATS-TIX. Other questions can be directed to uc.tickets@uc.edu.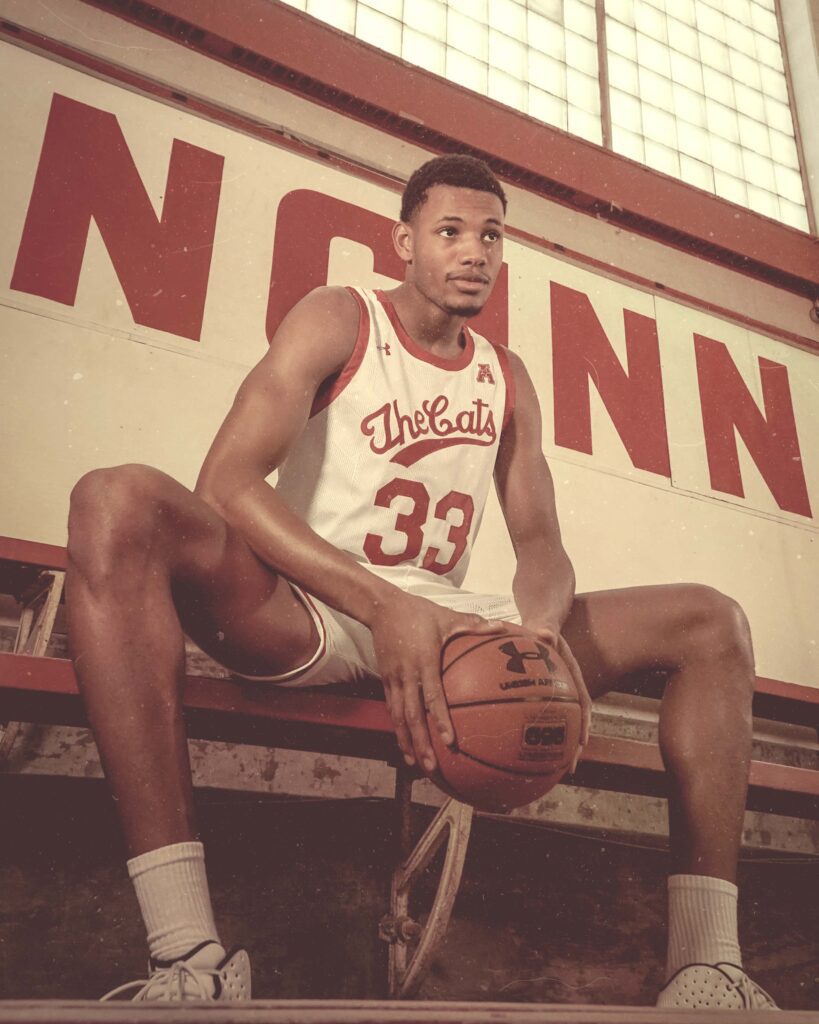 COURTESY UC SPORTS COMMUNICATIONS