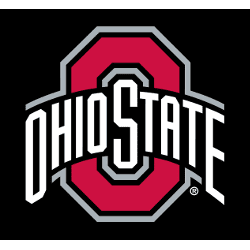 Jan. 21, 2022
Ohio State travels to St. John's Saturday and UPenn Sunday
COLUMBUS, Ohio – The Ohio State fencing team has a busy weekend ahead, with dual matches in New York Saturday and Philadelphia Sunday. The Buckeye men enter the weekend 10-2 on the year, with the women 11-2.
Saturday the Buckeyes will compete in the St. John's Invitational in Taffner Field House in Queens, N.Y. The Buckeyes are slated to take on Notre Dame at 10 a.m., St. John's at 11:15 a.m., Columbia at 12:30 p.m. and Harvard at 2:15 p.m.
Sunday is the Philadelphia Invitational hosted by UPenn in the Tse Center. Ohio State is scheduled to face NYU at 8:30 a.m., Yale (men) at 9:45 a.m., Penn at 11 a.m., Columbia at 1 p.m. and Princeton at 2:15 p.m.
Note schedules are subject to change
NCAA Regional Coming to Columbus
Ohio State will play host to the NCAA Midwest Regional March 12 in French Field House. The event is a qualifier for the NCAA Championships, which will be held March 24-27 at Castellan Family Fencing Center in Notre Dame, Ind.
Teams expected to be represented in the regional tournament are Ohio State, Notre Dame, Lawrence, Denison, Cleveland State, Wayne State and Detroit Mercy.
Buckeye This and That
· The Buckeyes last competed as a team Dec. 4-5 when they hosted the Elite Invitational. The women were 6-2 over the two days, with the men 5-2.
· Foilist Alina Lee leads the Buckeye women with 28 wins, while fellow foil freshman Claire Teresa Galavotti has notched 20 wins and Miranda Freedman has 19. Eva Mazur leads the women's epee squad with 21 victories and Talia Weiss is second with 18. For women's sabre, Katherine Larimer has a squad-best 18 victories, followed by Zoe Shay-Tannas with 15.
· For the men, Nathan Wriedt is first for foil with 26 victories and Justin Vogler is second with 22. Anitya Kumar is first for epee with 12 wins and Paul Veltrup has 11, with Henry Lange third (10). Jadon Montgomery leads sabre with 17 victories, followed by Vincent Haney (14) and Shanvanth Arnipalli (13).
Looking Ahead
·       Ohio State will compete at the Northwestern Duals Feb. 5-6 and then travel back to Evanston, Ill., for the Central Collegiate Fencing Conference championships Feb. 26-27.
COURTESY OSU ATHLETIC COMMUNICATIONS