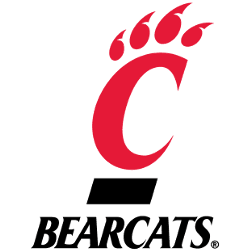 Jan. 21, 2022
Bearcats Back Home Saturday Afternoon
CINCINNATI – University of Cincinnati women's basketball team is back home in Fifth Third Arena Saturday, January 22 when they welcome the UCF Knights for a 2 p.m. showdown.

THE SERIES
UCF leads the overall series 10-9, with Cincinnati having the advantage at home 4-3.
Last time the Bearcats and the Knights faced off, it was in the second round of the 2021 AAC Championships in Fort Worth, Texas. No. 2-seeded UCF defeated no. 7-seed Cincinnati 53-43. Caitlyn Wilson registered a trio of threes in scoring her 13 points to go with four rebounds and four steals. Jillian Hayes finished with eight points, eight rebounds for the Bearcats UC hung tough throughout the contest, recording 11 steals and eight blocked shots.
SCOUTING THE BEARCATS
Cincinnati improved to 8-9 on the season and 1-4 in conference play following their 71-56 win over Houston on Wednesday night. Junior guard Caitlyn Wilson had a team-high 17 points on four three-pointers in a season high 37 minutes of play. Junior Jadyn Scott set a new career high 13 points in the game. Akira Levy dished eight assists to go along with 10 points and Jillian Hayes filled up the stat sheet with 16 points, five steals, five assists and six rebounds
Junior point guard Akira Levy is tied for first in the conference and 14th in the nation in assists (97). She is second in the conference and 44th in the nation in steals (39), and is also first in the conference and 50th in the nation with free throws made (63). The Bearcats' team is 27th in the nation and second in the conference in blocked shots (80).
Akira Levy leads the team in points (216), points per game (12.7), free throws made (63), assists (97), and steals (39). Sophomore guard Jillian Hayes leads the team in field goals a game (11.1), rebounds (118) and blocks (24) while junior forward Caitlyn Wilson leads the team in three point shots (31) and three point shots a game (1.8).
SCOUTING THE KNIGHT
UCF comes into the game 12-2 overall and at the top of the standings in conference play at 4-0. The Knights appeared in the receiving votes section of the AP Top 25 for the first time this season on Jan. 17 following their 67-51 win over No. 24 South Florida.
UCF is limiting its opponents to 48.7 points per game, which ranks third nationally.
UCF has been a second half team this season, having only held a lead at the end of the first quarter four times (at Virginia, at Tulane, Houston, South Florida) and have trailed at halftime four times in 13 games.
Diamond Battles is off to a strong start to the 2021-22 campaign, having been UCF's leading scorer in seven games this season with 10 double-figure scoring contests. She ranks 52nd in the nation in steals per game (2.5) and 66th in total steals (35) and has been named to The American honor roll five times this season.
PARKING
Cash parking will be available at Corry Garage on campus for $5.
HOW TO WATCH
Can't make it to Fifth Third Arena? The game will broadcast on ESPN+ and fans are encouraged to sign up for the digital platform online.

PROMOTIONS
This is a wear red game – show up in your best Bearcats red gear!
Bearcats Pantry will host a canned food drive before the game on the east concourse. Donate a canned good and you will receive a voucher for a $5 ticket to the game (walk-ups only). Even if you already have a ticket to the game, we are encouraging fans to bring canned food to donate!

50 SEASONS OF BEARCATS WOMEN'S BASKETBALL
This season is the 50th anniversary of the Women's Basketball program. Then known as the Lady Bearcats, the team finished it's first season in 1971 with a 9-6 record. The Bearcats have been led by Mary Jo Huismann, former men's basketball player Tom Thacker (1974-1978, 55-43), Ceal Barry (1979-1981, 83-42), Sandy Smith (1983-1986, 49-37), Laurie Pirtle (1986-2007, most wins in program history with 310), and Jamelle Elliott (2009-2017, 113-162).

In conjunction with the 50th anniversary of Title IX, we will celebrate and honor 50 seasons of Bearcats' women's basketball on Saturday, Feb. 19 when the Bearcats host ECU for a 2 p.m. game.

FOLLOW THE BEARCATS
For all the latest information on Cincinnati women's basketball, please visit GoBEARCATS.com. For up-to-the-minute updates, follow Cincinnati WBB (@GoBearcatsWBB) and Coach Michelle Clark-Heard (@Coachheard) on Twitter. You can also follow the team on Facebook and Instagram.
COURTESY UC SPORTS COMMUNICATIONS