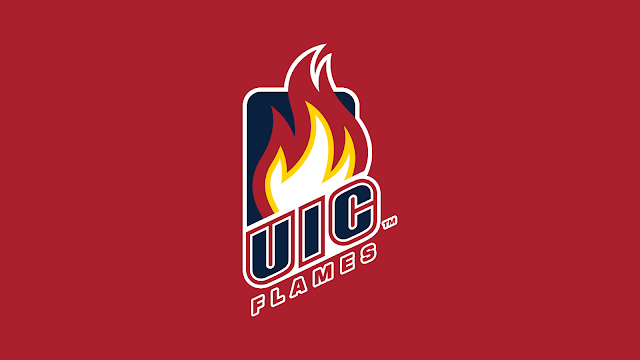 CHICAGO – UIC head men's basketball coach Luke Yaklich announced Monday (Aug. 23) the addition of three members to the men's basketball staff in addition to a pair of staff promotions for 2021-22 season.

Bill Wuczynski (WOO-zin-ski) joins the Flames as an assistant coach after spending the last seven seasons on the bench at Boston College as an assistant coach. A Chicago native, Wuczynski will be entering his 25th season in college basketball this year. During his time at Boston College, Wuczynski was responsible for the player development of all players, including Steffon Mitchell, who played on the Dever Nuggets Summer League team this summer.

Prior to his stint at Boston College, Wuczynski spent time at Ohio University (2012-14), TCU (2008-12), Florida International (2005-08) and Loyola University (2001-04). Wuczynski began his coaching career at his alma mater, UNLV, where he served as the director of operations before moving into an assistant coaching role during his five years with the Rebels.

Wuczynski grew up in Des Plaines, Illinois, and is a graduate of Maine West High School.

Coach Yaklich on Bill Wuczynski:
"Coach Wu brings an incredible amount of experience and knowledge to our program. He has been a committed teacher, coach, and mentor for student-athletes for over twenty-five years. He is a native of the Chicago area and has an intense pride and passion for the state of Illinois and the city of Chicago and the basketball that is played in the city, the suburbs, and throughout the entire state. Coach Wu is a wonderful family man and will play a key role in continuing to build our culture in the classroom, the community, and on the court."

Mike Glasgow joins the UIC men's basketball program as the team's director of NIL and brand. In his role, Glasgow will help oversee the program's name, image & likeness initiatives as well the creation of content across various digital platforms for the program and its student-athletes.

Glasgow joins Coach Yaklich's program following a three-year stint at the University of Illinois where he served as the assistant director of creative services. While in Champaign, Glasgow created content (social media, design, photography) for various programs and also created print and digital projects to use as part of campaigns he conceptualized.

A 2016 graduate of Northern Illinois University, Glasgow worked in the NIU athletic department for two years before joining the Cal Poly athletic department as a new media & design coordinator following his graduation.

Coach Yaklich on Mike Glasgow:
"We are incredibly excited to have Mike join our staff as director of NIL and branding. He will play an integral role in assisting our student-athletes through the NIL process and help them make the most of this opportunity. His skills in video and graphic creation will be utilized to the fullest throughout our program. He takes great pride in the city of Chicago and will be a person who will be able to assist in promoting the amazing and powerful aspects of our city and, most importantly, our university, athletics program, and our men's basketball team."

Madison Williams rejoins Coach Yaklich for the second time in their careers, this time serving as the Flames' graduate manager. Williams, a native of Augusta, Georgia, played for Coach Yaklich as a freshman at Illinois State during the 2016-17 season when Coach Yaklich was the associate head coach. Williams would play for the Redbirds for two seasons before an injury ended the guard's playing days. Williams remained a part of the program for his final two years, graduating in 2020 with a degree in engineering technology.
Williams played in 31 contests as a sophomore, making 29 starts, and averaged 5.3 points and 2.5 rebounds per game. For his efforts, Williams was named the team's Defensive Player of the Year. During Williams' freshman campaign, he appeared in 28 games off the bench and averaged 10.7 minutes per contest.

Coach Yaklich on Madison Williams:
"We are so excited to have Madison in our program as graduate manager. I was fortunate enough to coach Madison while I was an assistant at Illinois State. He is an incredibly hard working and thoughtful person who will be an amazing mentor for our student-athletes. He has been in their shoes and will provide necessary support on and off the court."

In addition to the three new hires, Coach Yaklich announced the elevation of two staff members into full-time positions.

Henry Stark, who spent the 2020-21 season as a graduate manager has been elevated to the team's director of operations. In his role, Stark will work closely with the basketball staff, helping coordinate travel and carry out the day-to-day activities of the Flames program.

Stark joined the Flames prior to the start of the 2020-21 season after serving as a student manager for the Dayton men's basketball program. A 2019 graduate of Dayton, Stark has also worked as the director of basketball operations for the 2019 3X3U National Championship and participated in the first-ever NCAA College Basketball Academy in 2019.

Coach Yaklich on Henry Stark:
"Henry did an amazing job in his one year as a graduate manager in our program. Henry brings an incredible work ethic, organizational and communication skills, as well as a passion for basketball. Our coaching staff and student-athletes are incredibly lucky to have him serving in this role as director of operations. He has willingly taken on numerous duties as a graduate manager that have prepared him for this position. He will provide the support and organization needed to help our student-athletes and staff be their best every day.

Tre Lesley, who also served as a graduate manager last year, has been promoted to the team's director of scouting. Lesley will be responsible for film breakdown and analysis of both practices and games to help further develop the team on the court.

Prior to joining the UIC, Lesley spent the 2019-20 seas as an assistant coach at Northeast Community College, helping the program finish the season as the 17th-ranked team in the country. Lesley helped create practice plans, run drills and conduct individual player workouts. A 2019 graduate of Illinois State, Lesley served as a student manger for the Redbirds' men's basketball program for three seasons.

Coach Yaklich on Tre Lesley:
"Tre was phenomenal in his role as graduate manager this past year. The initiative, work ethic, and daily attention he showed toward self-improvement and pride and passion for our program has allowed him to move into this position. Tre has taken on numerous extra duties and projects to prepare himself for the director of scouting position. I have known Tre since he was a freshman in high school and had the opportunity to see his growth over the past ten years. He is a trusted and loyal colleague who will do whatever it takes to assist our student-athletes and staff be successful."
COURTESY UIC ATHLETIC COMMUNICATIONS