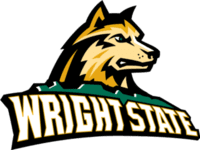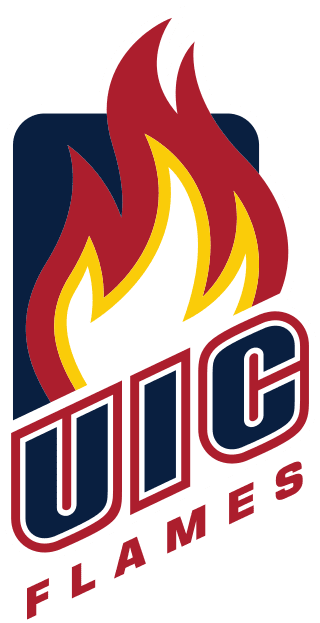 DAYTON – The Wright State men's basketball team closes its homestand with a pair of contests this week inside the Nutter Center, beginning with a Thursday night meeting against UIC. The Raiders have won four in a row, while UIC has not played since late December.
Fans can follow the action several ways – via live stats, by watching on ESPN+ or by tuning in on WONE 980 AM. Chris Collins and Jim Brown will have all the play-by-play on the radio and ESPN feeds.
THURSDAY: WATCH ON ESPN+ | FOLLOW LIVE STATS | LISTEN ON WONE 980 AM | GAME NOTES
LAST TIME OUT
Wright State kicked off the new year with a 72-69 home victory over Green Bay thanks to Trey Calvin's game-winner with 20 seconds remaining on Saturday afternoon. Tanner Holden tallied a game-high 22 points on the way to his first double-double of the season with 10 rebounds. The junior surpassed the 1,000-point mark with a free throw in the first half, and he finished the afternoon 12-of-13 from the free throw stripe while adding a game-leading five assists. Grant Basile turned in an 18-point effort,. Calvin scored nine of his 13 points in the second half, and Tim Finke added 10 points and four rebounds.
FLAMING HOT
UIC has been on pause due to COVID issues and has not played since a Dec. 19 one-point home win over Northern Illinois. The Flames are 4-7 overall to date and have dropped both Horizon League games played, along with the last two HL contests being declared no contests. Wright State won both matchups last in February on the road in Chicago, taking the Friday night contest by 25 points before a 20-point Saturday victory. Trey Calvin had a pair of double-digit scoring games, the only current Raider to finish in double figures both nights, while Grant Basile finished the weekend with 24 points and 15 rebounds. Tanner Holden collected 21 total points and 12 rebounds, with Tim Finke adding nine points in each game with 15 total rebounds. Wright State and UIC have previously met 63 times entering Thursday, with the Raiders holding a 33-30 all-time advantage. The first matchup came on Jan. 11, 1993, an 85-82 UIC victory, with the first Raider win coming the next month, Feb. 13, 1993 – a 96-88 win inside the Nutter Center.
UIC-YOU
Despite the recent layoff, UIC's schedule includes wins at Valparaiso and Central Michigan, along with home wins over Northern Illinois and NAIA member Trinity Christian. The Flames have also taken on Dayton, DePaul and Loyola (Chicago) and also played in the Las Vegas Classic against Hawaii and San Diego. UIC's two Horizon League contests came at home the first week of December, falling by four to Oakland and dropping the meeting with Detroit Mercy by eight points. UIC currently has three players averaging double digits scoring, paced by Damaria Franklin's 16.7 ppg. Zion Griffin (11.2) and Kevin Johnson (11.1) are also carrying the scoring load. Franklin's 8.1 rebounds per contest leads the Flames in that category. Johnson has led UIC's offense as the point guard this season, handing out a team-leading 66 assists while only turning the ball over 30 total times.
NUMBER 1,000 FOR NUMBER 2
Tanner Holden became the 35th member of the Wright State 1,000 point club on January 1 with a free throw in the first half against Green Bay. Currently in his third season, Holden is averaging over 14 points per game for his career and just under 20 points a contest this season. Holden is the second Raider from Wheelersburg, Ohio to find the record book, joining fellow Wheelersburg native Drew Burleson (2003-07) in the 1,000 point club. Burleson finished his career with 1,176 career points and is also a member of the 500 rebound club with 576 in his Raider career. Entering this week's games, Holden is at 459 rebounds and counting.
NATIONAL ATTENTION
Entering Saturday's action, Wright State is ranked 10th nationally with its 78.8 percent team free throw shooting.. Tanner Holden (82% FT) has made 80 free throws on 98 total attempts – both currently No. 3 in the country. On the glass, Grant Basile's 6.85 defensive rebounds per game average is the 24th-best in the nation, while Basile's 9.2 total rebounds per contest is 30th nationally. 
COURTESY WRIGHT STATE ATHLETIC COMMUNICATIONS