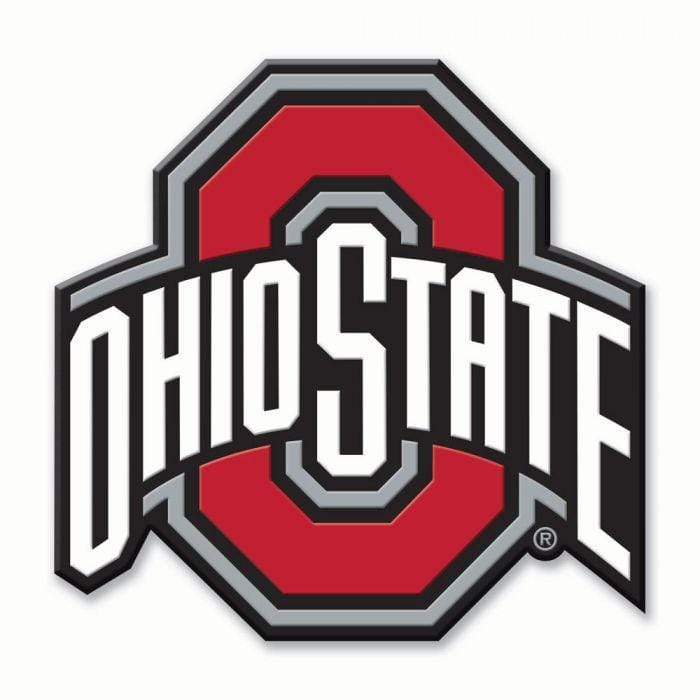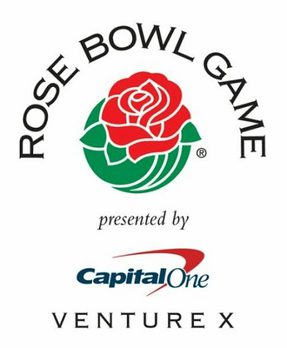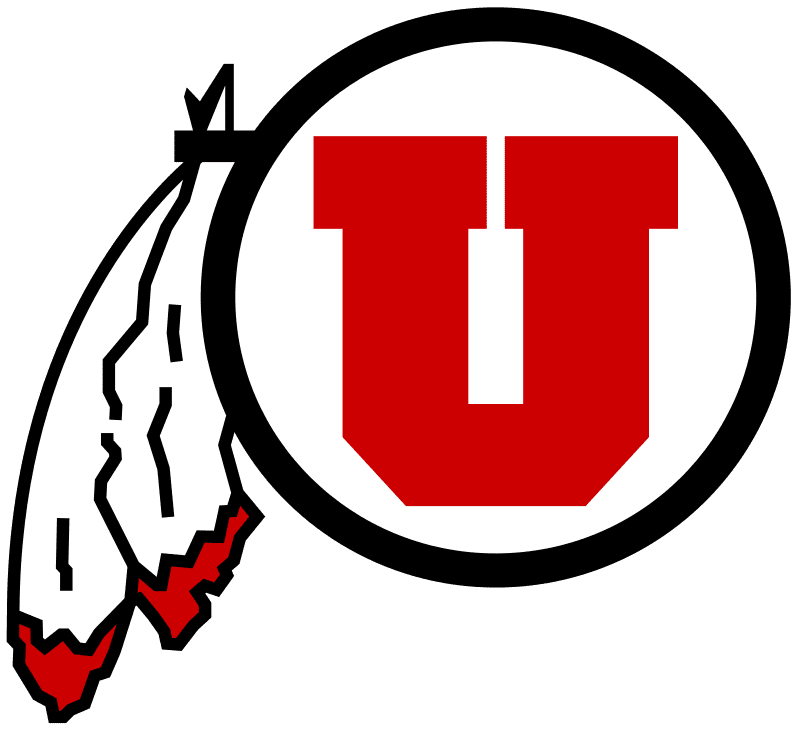 No. 6 (CFP) Ohio State, 10-2 overall and 8-1 in Big Ten play, including an East Division co-championship, and Pac-12 champion and No. 11 Utah (10-3) meet Jan. 1 in the 108th Rose Bowl Game presented by Capital One Venture X.
Kickoff at the Rose Bowl, located in Pasadena, Calif., is set for 5 p.m. EST on Jan. 1, 2022.
Ohio State's 25-27 record in bowl games includes an 8-7 all-time record at the Rose Bowl and three consecutive Rose Bowl wins: 20-17 over Arizona State in 1997; 26-17 over Oregon in 2010; and 28-23 over Washington in its last visit, on Jan. 1, 2019.
This is Ohio State's eighth year playing in a New Year's 6 post-season game, or every year since the start of the College Football Playoff era. No other team has been to a New Year's 6 game (including CFP playoff games) all eight years.
THE BASICS
---
No. 6 Ohio State vs. No. 11 Utah • Saturday, Jan. 1 • When: 5 p.m. • Where: The Rose Bowl
• TV: ESPN • Radio: 97.1 The Fan
QUICK HITTERS
Ohio State has won 11 consecutive games after a loss.
The last two-game losing streak for Ohio State came at the end of the 2013 season with losses to Michigan State in the Big Ten title game and Clemson in the Orange Bowl.
Ryan Day's Buckeye teams are 33-4 overall, including a 15-3 record in games on the road or neutral fields.
Day's teams are also 12-4 vs. Top 25 ranked teams.
Day's teams have scored 40-or-more points 25 times in his 37 games as coach.
Ohio State, in averaging a nation's-best 551.4 yards per game, outgained every opponent in yardage this season except Michigan, which outgained Ohio State, 487- 458, including a 297-64 advantage in rushing yards.
The Buckeyes are 22nd nationally with 36 quarterback sacks but have recorded just two sacks in the last three games.
Ohio State enters bowl season running the range of NCAA national defensive rankings: Impressive rankings of No. 17 in rush defense (118.5) and No. 25 in scoring defense (20.9); a mid-range ranking of No. 51 in total defense (246.9); and a ranking of No. 97 in passing yards allowed
O-H-I-O at The Rose Bowl
The Buckeyes are powered by one of the nation's best offenses. Ohio State leads the nation in total offense (551.4 yards/game) and scoring offense (45.5 points/game) while possessing a Heisman Trophy finalist at quarterback (C.J. Stroud), a 1,000-yard true freshman running back (TreVeyon Henderson), a pair of 1,000-yard wide receivers (Jaxon Smith-Njigba and Garrett Wilson) and a third receiver, Chris Olave, on the cusp of a 1,000-yard season.
OHIO STATE'S ROSE BOWL HISTORY
This is Ohio State's 16th Rose Bowl game with the first appearance 101 years ago vs. California – a 28-0 loss – in the 1921 game.
After making six trips to Pasadena between 1969-76, the Buckeyes made just two appearances in the next 28 years: in 1985 and 1997.
This will be the Buckeyes' third Rose Bowl appearance in the last 11 years.
NOTES TO KNOW
RARE AIR FOR THIS WR PAIR
Olave and Wilson are only the second set of teammates to earn first-team All-America honors by any of the five teams that comprise the consensus and unanimous All-America lists.
WHAT A WR YEAR!
Sophomore Smith-Njigba was a third-team All-American this season after leading the Buckeyes in receptions (80) and yards (1,259).
Wilson also has over 1,000 receiving yards (1,058) and Olave is on the cusp: he needs just 64 yards to reach 1,000.
If Olave does record 64 or more yards in the Rose Bowl, he will help Ohio State become the first Power 5 team in college football history with three 1,000 yard receivers and a 1,000 yard rusher.
FIRST-TEAM ALL-AMERICANS
TERRIFIC FROSH CAMPAIGN FOR C.J.
Heisman Trophy finalist – Ohio State's fourth in the last four years – and record-setting quarterback Stroud earned three Big Ten Conference major awards in 2021: the Graham-George Offensive Player of the Year, the Griese-Brees Quarterback of the Year and the Thompson-Randle El Freshman of the Year.
Stroud is the first to earn offensive player of the year and freshman of the year in the same season. Additionally: no one has won all three awards in the same year.
Stroud is the sixth consecutive quarterback from Ohio State to be named quarterback of the year, and he is the fourth consecutive Buckeye to double-up as quarterback and offensive player of the year.
DL LEADS IN TFLs & QB SACKS
The defensive line led the way in tackles behind the line of scrimmage, recording 31.5 of the team's 36 sacks.
First-team all-Big Ten defensive tackle Haskell Garrett led the way in both TFLs (7.0) and sacks (5.5). Junior end Zach Harrison also contributed 7.0 TFLs plus had four sacks.
Several true freshman contributed along the line. Tackle Tyleik Williams had five sacks, end Jack Sawyer 3.0 and end J.T. Tuimoloau had 2.5.
BY THE NUMBERS
8
Ohio State is tied with Michigan, Stanford and Washington with eight Rose Bowl wins; this is second all-time to USC, which has 20. This is Ohio State's 16th Rose Bowl appearance (8-7).
14
Kirk Herbstreit will be a network TV analyst at the Rose Bowl for the 14th time. No one has covered more as an analyst; only Keith Jackson has called more network TV Rose Bowls (15 as play-by-play).
25
Day took over as Ohio State's 25th head coach following the 28-23 Rose Bowl win over Washington in 2019. He has since guided the Buck-eyes to two CFPs, two Big Ten titles and a Rose Bowl.
53
The 2022 Rose Bowl marks Ohio State's 53rd post-season bowl game all-time, the most among Big Ten teams. The Buckeyes' 25 bowl victories rank third in the Big Ten and are T12th nationally.
SCOUTING THE UTES
THE MATCHUP
Utah represents Ohio State's eighth different Rose Bowl opponent: OSU is 1-1 vs. Cal; 3-4 vs. USC; 2-0 vs. Oregon; 0-1 vs. Stanford; 0-1 vs. UCLA; 1-0 vs. Arizona State; 1-0 vs. Washington.
The schools have played just once in football: 35 years ago – 1986 – Ohio State defeated Utah, 64-6, at Ohio Stadium. Earle Bruce was in his eighth season as Ohio State's coach. Utah was coached by Jim Fassel, who would later move on to coach the New York Giants for seven seasons.
Urban Meyer was 22-2 in two seasons (2003-04) as Utah head coach. He was
83- 9 in seven seasons (2012-18) at Ohio State.
SCOUTING UTAH
Utah won its first Pac-12 title with a 38-10 win over Oregon on Dec. 3.
Utah will be playing in its first Rose Bowl.
The Utes have averaged 214.3 rushing yards per game in the last seven games, while holding opponents to just 113.1 yards on the ground.
Utah is one of six Power Five programs (only Pac-12 team) that is ranked in the top 30 in the FBS in scoring offense and scoring defense.
Kyle Whittingham, in his 17th season, is the longest-tenured coach in the Pac-12 and the second-longest tenured head coach at the same school in the NCAA FBS (Kirk Ferentz; 23 years at Iowa).
QB Cameron Rising has passed for 2,279 yards with 18 TDs and 5 INTS, and he has rushed for an additional 407 yards.
Junior LB Devin Lloyd is a consensus All-American. Check out his stats: 106 tackles, 22 TFLs (-97), eight QB sacks, four INTs and six PBUs.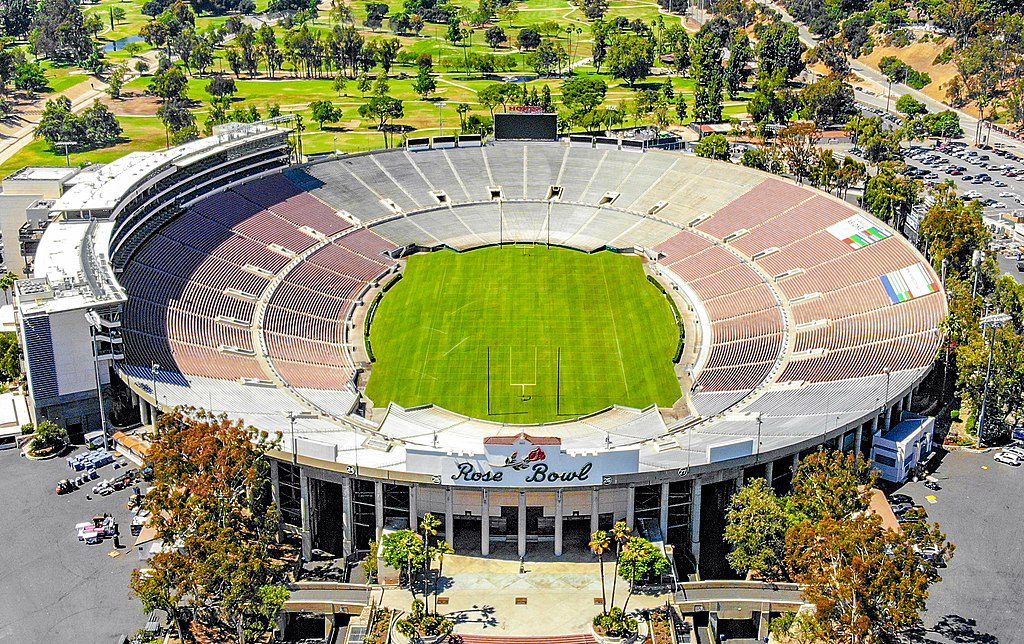 COURTESY OHIO STATE ATHLETIC COMMUNICATIONS