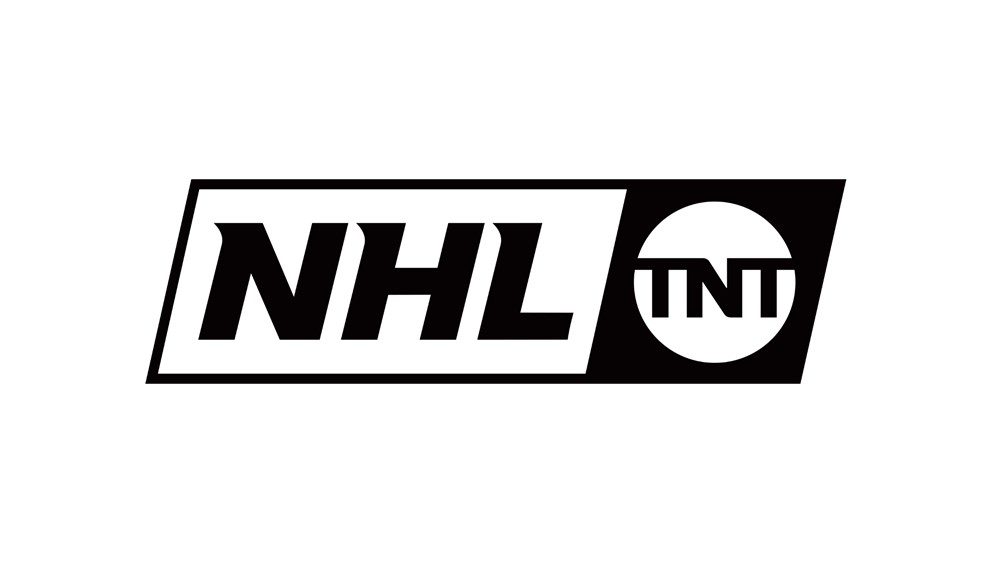 TNT's Exclusive Presentation of 2022 Discover NHL Winter Classic to Feature Central Division Showdown — St. Louis Blues vs. Minnesota Wild — on New Year's Day
Hour-Long Pregame with Wayne Gretzky, Rick Tocchet, Anson Carter, Paul Bissonnette and Liam McHugh to Set the Stage for Live Game Action at 6 p.m. ET
Bleacher Report to Host 24-Hour Takeover Ahead of Winter Classic
NHL on TNT to Present Multi-Part Docuseries "Road to the NHL Winter Classic"
Turner Sports' inaugural NHL season will head outdoors, under the stars, when TNT exclusively presents its first ever 2022 Discover NHL Winter Classic® on New Year's Day, Saturday, Jan. 1, featuring a showdown between two top Central Division teams — Ryan O'Reilly and the St. Louis Blues taking on Kirill "The Thrill" Kaprizov and the Minnesota Wild from Target Field in Minneapolis.
Kenny Albert, calling his first NHL Winter Classic for television, will provide play-by-play for the New Year's Day matchup, along with commentary from Keith Jones, Darren Pang and Jennifer Botterill.
2022 Discover NHL Winter Classic® coverage will begin at 6 p.m. ET with an hour-long NHL on TNT Face Off Presented by Verizon pregame show from the state-of-the-art studio in Atlanta, featuring a number of segments spotlighting and celebrating hockey culture. Host Liam McHugh will be joined by "The Great One" Wayne Gretzky, three-time Stanley Cup Champion Rick Tocchet, 10-year NHL veteran Anson Carter and hockey personality and former AHL & NHL veteran Paul Bissonnette. The studio crew will return for intermission coverage and a 30-minute postgame show.
One of rock's hottest new bands Dirty Honey will wrap up the pregame coverage with an epic performance of "Let's Go Crazy" by rock-icon and Minneapolis' native son, Prince, filmed on one of Minnesota's iconic frozen lakes.
Watch: NHL on TNT's Studio Team Discusses the Excitement of the NHL Winter Classic
Tocchet, Carter, Bissonnette and McHugh shared their takes on what makes the NHL Winter Classic such a special event on the hockey calendar and shared a few personal experiences, including memories of pond hockey and hot takes on Minnesota's legendary hot dish.
Bleacher Report's NHL Winter Classic 24-Hour Take Over
Bleacher Report and House of Highlights will provide 24-hour wall-to-wall social coverage both on and off the ice for the 2022 Discover NHL Winter Classic®, matching the tone and excitement of the game itself.
A stacked content slate on B/R Open Ice will give every level of hockey fan something to enjoy, from the hardcore love of the sport in Minnesota, to what players are passionate about off the ice, in new and exciting ways that will stretch across B/R's social community. Fans will be transported across each touchpoint with quick-hitting coverage, in line with B/R's new approach to hockey. Highlights include:
B/R – Tony X and CM Punk Instagram Takeover: Tony X and CM Punk will do a B/R Open Ice Instagram story takeover documenting their experiences at gameday events and activations.
Art Mural – An empowering mural at the Northeast Ice Complex in partnership with Minnesota Wild defenceman Matt Dumba and local visual artist Reggie LeFlore, highlighting themes of community, diversity and inclusion.
Perfect Picks – The B/R App will give away authentic 2022 Discover NHL Winter Classic® jerseys to five lucky users who enter their game predictions in the app.
House of Highlights will transform into the "House of Hockey" as the brand puts NHL Winter Classic coverage center stage, covering the game from every angle and with the sport's biggest fans, creators, players and teams. To get everything started, a new House of Highlights hockey-themed avatar will be voted on by fans via Instagram Stories.
Road to the NHL Winter Classic
Throughout the month of December, TNT is presenting a multi-part "Road to the NHL Winter Classic" docuseries featuring exclusive, behind-the-scenes access to the Blues and Wild as they prepare for the legendary outdoor game.
Episode 1: Viewers got a look at life both on and off the ice with Blues captain Ryan O'Reilly, as he and his team prepared to take on the Columbus Blue Jackets, including time spent at home with his wife and kids.
Episode 2: Cameras captured Minnesota Wild captain Jared Spurgeon enjoying time with his family, including a look at the next generation of hockey players, as he attends one of his son's games.
Episode 3: Wild's Marcus Foligno brought his daughter to work and viewers met the Blues' Nathan Walker, the NHL's first and only Australian player, as he secured his first career hat trick.
Episode 4: Blues coach Craig Berube gave viewers a look behind the scenes as he prepared his team for a big game, and Wild's Nick Bjugstad visited Target Field to check out the progress of the ice rink.
NHL on TNT will continue to drop the puck on its 2022 regular season coverage with the return of weekly doubleheaders starting on Wednesday, Jan. 5. NHL on TNT Face-Off presented by Verizon pregame coverage will begin at 7 p.m., leading into the Blues visiting the Pittsburgh Penguins at 7:30 p.m. and the New York Islanders at the Vancouver Canucks at 10 p.m.
Live streaming coverage of all NHL on TNT games will continue to be available via the WatchTNT app on mobile, tablet and connected TV devices and at http://www.tntdrama.com/watchtnt. Fans will be able to access the games whenever and wherever they desire by logging in with the username and password provided by their TV service provider.
About Turner Sports:
Turner Sports, a division of WarnerMedia, is an industry leader in the delivery of premium sports content across all platforms, widely recognized for its expansive partnerships with the NBA, Major League Baseball, the NCAA Division I Men's Basketball Championship and the National Hockey League. The Turner Sports portfolio also includes Bleacher Report, the #1 digital destination for young sports fans driving engagement and video views across all social platforms and the B/R app, with premier brands including House of Highlights, B/R Football, B/R Gridiron, B/R Kicks, B/R Betting, B/R Open Ice, B/R Walk-Off, and B/R Gaming. Turner Sports co-manages NBA Digital – comprised of NBA TV, NBA.com, NBA LEAGUE Pass, the NBA App and NBAGLEAGUE.com – as well as NCAA.com and the NCAA March Madness Live suite of products. Visit the Turner Sports online pressroom for additional press materials; follow Turner Sports on Twitter at @TurnerSportsPR.
COURTESY NHLmedia.com