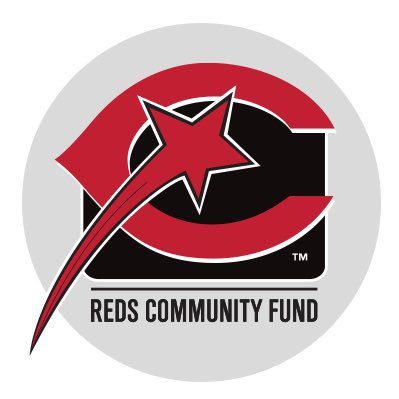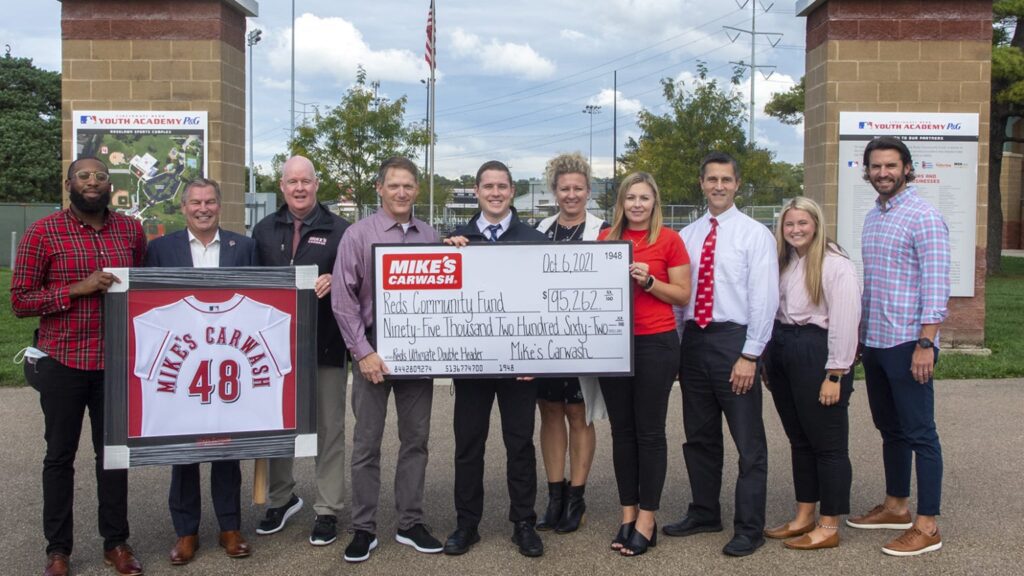 Mike's Carwash, through its season-long Ultimate Double Header promotion, raised $95,262 for the Reds Community Fund.
During the Reds 2021 season, one dollar from each $15 Ultimate Wash purchased on Wednesdays was donated to the Community Fund.
"This is such a special partnership," said Charley Frank, Reds Community Fund executive director. "The entire Mike's Carwash team has supported our community efforts dating back to 2015. This year's donation through the Ultimate Double Header promotion is extraordinary and helps us keep our Reds Youth Academy programs running throughout the fall and winter."
The 2021 total was a single season, donation record. Since partnering with the Reds in 2015, Mike's Carwash has raised more than $320,000 for the Community Fund through its various promotional programs.
"Mike's has been proud to support the mission of the Reds Community Fund since 2015," said Mike Dahm, President of Mike's Carwash. "And, as usual, our incredible customers stepped up to help us support the truly special service that the Reds Community Fund provides to Cincinnati youth. We couldn't be more thrilled."
About Mike's Carwash
Founded in Fort Wayne, Indiana in 1948, Mike's Carwash is headquartered in Loveland, Ohio. The company is known for state-of-the-art carwash technology, friendly customer service and dedication to the communities it serves. Mike's has 30 current locations in Evansville, Fort Wayne, Jeffersonville and Mishawaka, Indiana, Cincinnati and Dayton, Ohio, Florence and Louisville, Kentucky.
About the Reds Community Fund
The Reds Community Fund is dedicated to improving the lives of youth throughout Reds Country. It reaches thousands of kids through the free baseball, softball and education programs at the P&G MLB Cincinnati Reds Youth Academy, as well as through the introductory Fun At Bat program, developmental RBI program and support of hundreds of neighborhood baseball and softball teams. The Reds Community Fund also partners with urban neighborhoods through its field renovation programs and the annual Community Makeover efforts, which recently completed a two-year project in Cincinnati's Avondale neighborhood. During these challenging times, the Reds Community Fund is committed more than ever to serving at-risk children and families. More information at www.Reds.com/Community.
COURTESY CINCINNATI REDS MEDIA RELATIONS