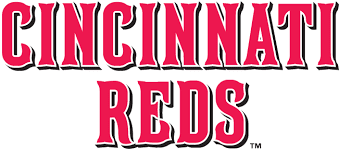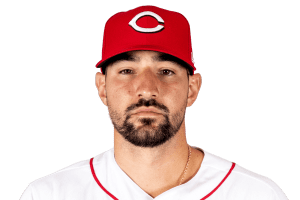 CINCINNATI – During a November Hot Stove League radio show on 700 WLW and the Reds Radio Network, RF Nick Castellanos, LHP Wade Miley and 1B Joey Votto were announced as winners of the 2021 team awards in voting of the local chapter of the Baseball Writers' Association of America.
Castellanos was named winner of the Ernie Lombardi Most Valuable Player Award presented by TriHealth, Miley won the Johnny Vander Meer Award as the Reds' Most Outstanding Pitcher, and Votto earned his first Joe Nuxhall Good Guy Award.
Castellanos is a first-time National League All-Star who hit .309 with 38 doubles, 34 HR and 100 RBI. He was the only player in the Major Leagues to hit at least .300 with those doubles, HR and RBI totals and led the Reds in batting average, hits (164), total bases (306), doubles, RBI and slugging percentage (.576).
He established career highs in home runs, batting average, on-base percentage (.362), slugging percentage and OPS (.939) while ranking among the National League leaders in batting average (4th), HR (T7th), RBI (6th), slugging percentage (3rd), OPS (4th, .939), hits (8th), doubles (4th), extra-base hits (T3rd) and total bases (5th).
Castellanos was a finalist for Major League Baseball's prestigious Hank Aaron Award, presented annually since 1999 to the most outstanding offensive performer in each league, and is a finalist for a Silver Slugger Award to be announced tomorrow night. He was the team's recipient of the MLBPAA's Heart & Hustle Award.
In 28 starts this season, Miley went 12-7 with a 3.37 ERA and in a 3-0 win on May 7 at Cleveland threw the 17th no-hitter in franchise history. He started a staff-high 5 of the Reds' 8 shutout wins. Over 16 starts from 5/31-8/27, he went 7-0 with a 2.41 ERA to tie the longest winning streak of his career. It was the longest winning streak by a Reds pitcher all season.
Miley began the season with a 2.75 ERA through his first 20 starts to become only the third player in franchise history, age 34 or older, to allow as few as 37 earned runs over any 20-game span within a season (Bucky Walters 1946, Slim Sallee 1919). He joined Anthony DeSclafani (2020) as the only Reds pitchers since 1893, when the pitcher's mound was moved to its current distance from home plate, to begin a season with consecutive starts of at least 5.0 scoreless innings.
Despite missing 28 games in May and June with a broken left thumb, in just 129 games Votto produced 36 HR, 99 RBI and an OPS of .938. He became only the ninth player in his age 37 or older season to produce at least a .266 BA, .375 OBP, .563 SLG, .938 OPS, 36 HR and 99 RBI.
He was the National League's Player of the Month for July and Player of the Week the last week of that month. His 7-game home run streak from July 24-30 was a club record and 1 game shy of the Major League record. The Reds' 2021 nominee for the prestigious Robert Clemente Award for his philanthropic and humanitarian efforts, Votto became only the second Major League player ever to record in the same season his 2,000th hit, 300th home run and 1,000th RBI (Billy Williams, 1971).
COURTESY CINCINNATI REDS MEDIA RELATIONS