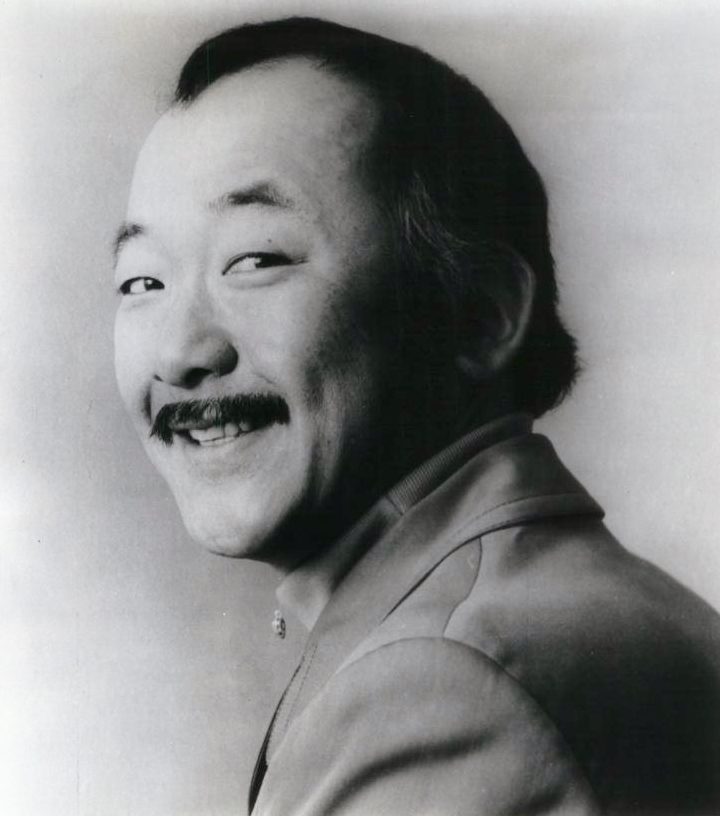 FROM WIKIPEDIA COMMONS
Noriyuki "Pat" Morita (June 28, 1932 – November 24, 2005)[1] was a Japanese-American actor and comedian. He was known for his roles as Matsuo "Arnold" Takahashi on Happy Days, Mr. Miyagi in The Karate Kid film series, Captain Sam Pak on the sitcom M*A*S*H, Ah Chew in Sanford and Son, Mike Woo in The Mystery Files of Shelby Woo, and The Emperor of China in Mulan and Mulan II. He was the series lead actor in the television program Mr. T and Tina and in Ohara, a police-themed drama. The two shows made history for being among the few TV shows with an Asian American series lead.
Morita was nominated for the 1984 Academy Award for Best Supporting Actor for his portrayal of Mr. Miyagi in The Karate Kid,[2] which would be the first of a media franchise in which Morita was the central player.
TODAY'S ALMANAC
Question of the Day
Do cars feel the effects of the windchill factor?No. The temperature of the wind should have no effect on a car whatsoever. Wind can cause a car's engine to cool down faster if it's parked outside, but its ultimate temperature will be unaffected.
Advice of the Day
After a dinner party, offer your guests anise seeds; they can be chewed to aid digestion and freshen breath.
Home Hint of the Day
When building or repairing a stone wall, use the oldest rule in masonry: One over two and two over one. If the stones overlap, the wall will be stronger.
Word of the Day
Bronx cheerA cry or noise made to express displeasure or contempt.
Puzzle of the Day
What is the geometrical form of an escaped parrot?A polygon (Polly gone)
Born
Zachary Taylor(12th U.S. president)– 1784
Frances Eliza Hodgson Burnett(novelist)– 1849
Cass Gilbert(architect)– 1859
Henri de Toulouse-Lautrec(artist)– 1864
Scott Joplin(pianist, King of Ragtime)– 1868
Cathleen Nesbitt(actress)– 1888
Garson Kanin(playwright)– 1912
Geraldine Fitzgerald(actress)– 1914
William Buckley, Jr.(publisher)– 1925
Steve Yeager(baseball player)– 1948
Brad Sherwood(comedian)– 1964
Colin Hanks(actor)– 1977
Katherine Heigl(actress)– 1978
Died
Lee Harvey Oswald(suspected assassin of President John F. Kennedy)– 1963
Freddie Mercury(musician)– 1991
John Rawls(leading figure in political philosophy and legal theory)– 2002
Warren Spahn(American baseball player)– 2003
Pat Morita(actor)– 2005
Events
The transit of Venus was first observed– 1639
Justus Falckner became the first Lutheran pastor ordained in America (Philadelphia)– 1703
Charles Darwin's controversial Origin of Species published– 1859
First national Thanksgiving celebration– 1863
Joseph Glidden granted patent for barbed wire fencing– 1874
Cape Breton Railway opened, Nova Scotia– 1890
Ruth Nichols became the first woman to fly a transcontinental flight– 1930
Lee Harvey Oswald, accused by Dallas police of assassinating President Kennedy, was shot and killed by Jack Ruby in the basement of the Dallas municipal building while in police custody– 1963
239-lb. yellowfin tuna caught off Catalina Island, California– 1984
14.04-pound saugeye caught, Antrim Lake, Ohio– 2004
Weather
In what became known as the "Battle Above the Clouds," the Union army, aided by clouds obscuring the battlefield, was victorious at Lookout Mountain near Chattanooga– 1863
COURTESY www.almanac.com