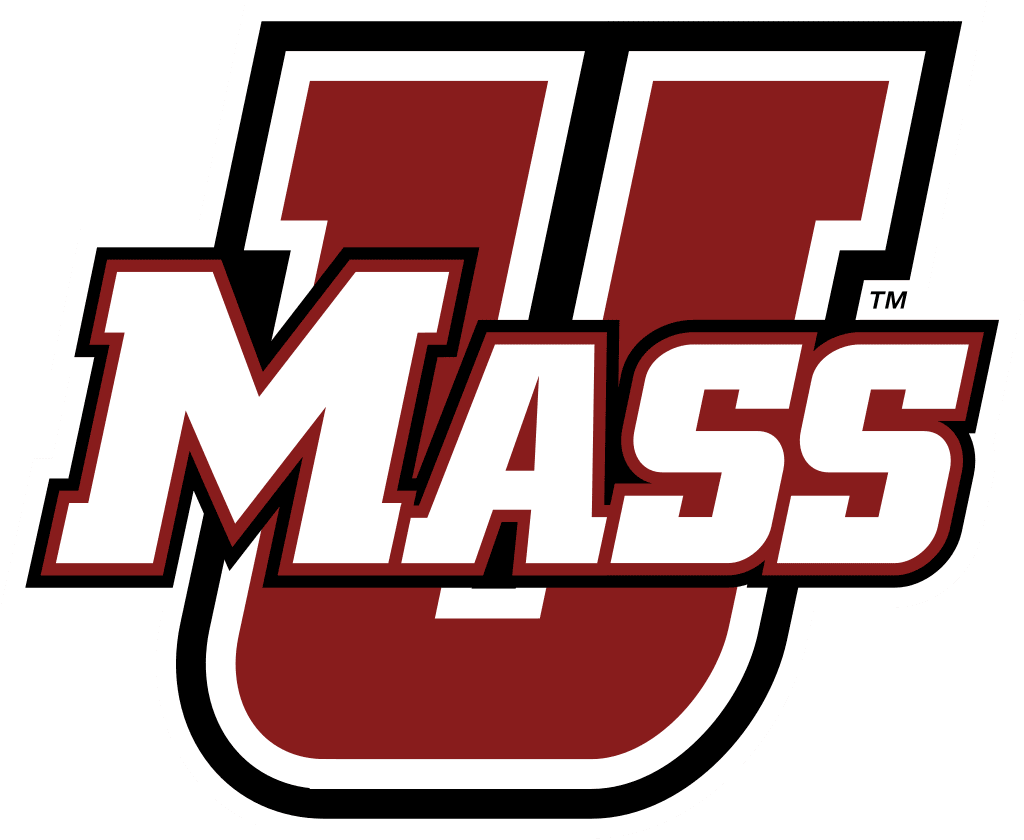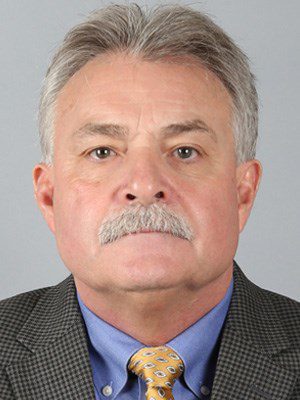 November 22, 2021
The defensive mastermind returns to Amherst, where he previously guided the Minutemen to the winningest five-year stretch in program history.
AMHERST, Mass. – Highly respected football coach and iconic defensive mind Don Brown has returned to the. University of Massachusetts football program for his second stint as head coach, Director of Athletics Ryan Bamford announced on Monday. Brown, who led the Minutemen to the winningest five-year stretch in program history from 2004 to 2008, has spent the past 13 years guiding defenses at Maryland, Connecticut, Boston College, Michigan and, most recently, the University of Arizona where he served as the Wildcats' defensive coordinator this fall. The Spencer, Massachusetts native, known for his aggressive and blitz-heavy attacks, has nearly 45 years of coaching experience to his credit.

"I am very pleased that we are able to bring Don and his family back to UMass. Coach Brown's remarkable coaching expertise and familiarity with our program and the Northeast makes this a perfect fit," said Bamford. "Don is a phenomenal recruiter, talent developer and connector. We will benefit from his football acumen, strong leadership qualities and his fierce intensity and desire to build our growing FBS program into a perennial winner."

While at Michigan, the Wolverines finished among the top-12 units in the nation in total defense from 2016-2019, which included a No. 1 ranking in 2016. Under Brown's watch, the Wolverines led the country in pass defense twice, once in 2016 again in 2017. Michigan made 16 top-25 appearances in total defense, scoring defense, rush defense, and pass defense during the 2016-2019 stretch.

During his time with Michigan, Brown's student-athletes earned 49 All-Big Ten recognitions, with 43-of-44 starters earning all-conference honors as well as 10 players that picked up 14 first team nods.

"I am honored to return to Amherst and lead the football program at the University of Massachusetts again," Brown said. "I promise to work tirelessly to make this program into something that our players, alumni and fans can be proud of. My focus will also be to develop our student-athletes so they can play at an elite level and achieve success, which requires building great relationships and having a tremendous work ethic. I can't wait to get back to the Commonwealth and get to work."

Prior to his four years in Ann Arbor, Brown spent three seasons as the defensive coordinator at Boston College where he was known for the team's defensive overhaul that brought the squad to two bowl games in three seasons; a matchup with Arizona in the AdvoCare Independence Bowl in 2013 and the Pinstripe Bowl in 2014 against Penn State. The Eagles' ranked No. 92 in total defense the year prior to Brown's arrival and under his leadership earned two top-12 finishes in 2014 and 2015. That 2015 unit led the nation in total defense allowing only 254.3 yards per game. Brown spent one season at the University of Connecticut and the 2009 and 2010 campaigns at the University of Maryland before making his way to Boston College.

Before his tenure as a Power Five defensive coordinator, Brown served as the head coach at Massachusetts (2004-08), Northeastern (2000-03), and Plymouth State (1993-95) where he compiled a career record of 94-45. Brown amassed a combined five conference championships and six playoff appearances during his time at those three institutions. During his first stint at UMass, he led the Minutemen to a 43-19 record in what was the winningest period in program history.

Over the last decade, 29 defensive players who played under Brown have been selected in the NFL Draft. After the total overhaul of the Boston College defense, Brown was tabbed as the American Football Coaches Association, Assistant Coach of the Year in 2015. Brown was a five-time nominee and a finalist in 2016 for the Broyles Award, annually awarded to the nation's top assistant coach.

In 1992, Brown served as the interim head baseball coach at Yale where he led the team to a 26-10 record and an NCAA Tournament bid.

Brown played four years as a running back at Norwich University and lettered for two seasons as a member of the Men's Basketball team. He earned his bachelor's degree in physical education from NU in 1977.

Brown and his wife Deborah have four children and 10 grandchildren.

DON BROWN COACHING HISTORY
Arizona – Defensive Coordinator (2021-current)
Michigan – Defensive Coordinator/Linebackers (2016-20)
Boston College – Defensive Coordinator/Linebackers (2013-15)
Connecticut – Defensive Coordinator/Cornerbacks (2011-12)
Maryland – Defensive Coordinator/Cornerbacks (2009-10)
Massachusetts – Head Coach (2004-08)
Northeastern – Head Coach (2000-03)
Massachusetts – Defensive Coordinator (1998-99)
Brown – Defensive Coordinator (1996-97)
Plymouth State – Head Coach (1993-95)
Yale – Defensive Coordinator (1987-92)
Dartmouth – Defensive Coordinator (1984-86)
Mansfield University – Defensive Coordinator (1983)
Dartmouth – Assistant Coach (1982)
Hartford High School – Assistant Coach (1977-82)

DON BROWN AWARDS & HONORS
2019: Broyles Award nominee
2018: Broyles Award nominee
2017: Broyles Award nominee
2016: Broyles Award finalist
2015: Broyles Award nominee
2015: AFCA Assistant Coach of the Year
2014: Broyles Award nominee
2013: Broyles Award nominee
2006: AFCE Region I Coach of the Year
2006: Atlantic 10 Coach of the Year
2006: New England Football Coach of the Year
2002: New England Football Coach of the Year
2002: Atlantic 10 Coach of the Year
1995: AFCA District I Coach of the Year
1994: AFCA District I Coach of the Year
1993: AFCA District I Coach of the Year
COURTESY UMASS ATHLETIC COMMUNICATIONS