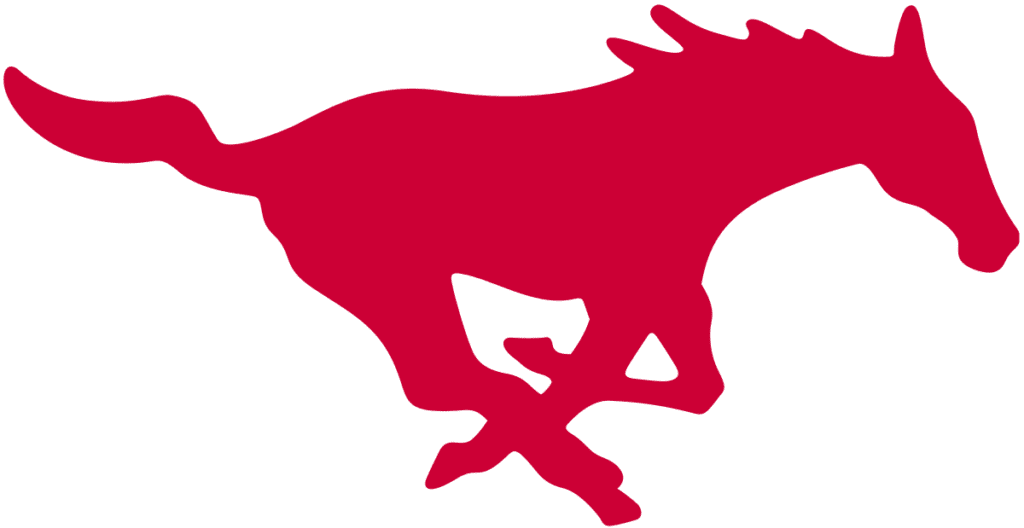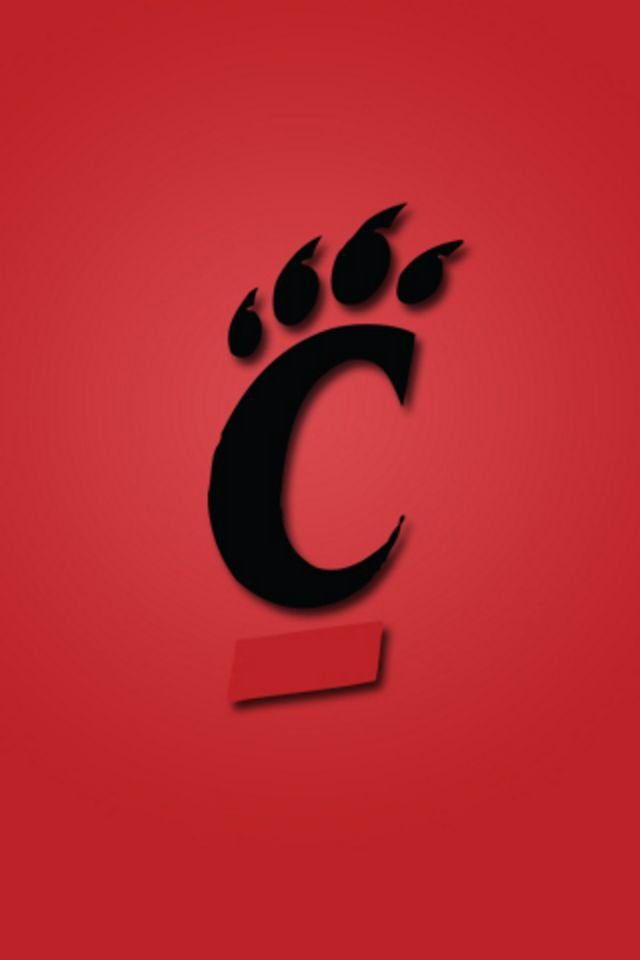 Nov 16
Game Notes (PDF) | Live Stats | Twitter Updates
SMU Athletics Mobile App

TV: ESPN | Channel Finder
Radio: The Ticket – KTCK 96.7 FM/1310 AM
Listen: SMU Mobile/The Varsity Network App | TuneIn App
SETTING THE SCENE
• SMU travels to Cincinnati to take on the No. 3 Bearcats on Saturday at 3:30 P.M. ET/2:30 p.m. CT on ESPN.
• The Mustangs are coming off a 55-28 win over UCF at home. Tanner Mordecai threw for 377 yards and three touchdowns and Tre Siggers ran for three scores. Jimmy Phillips Jr. and Delano Robinson had a team-high six tackles, while DeVere Levelston had a career-high three sacks and two TFLs, and Elijah Chatman had a career-high three TFLs and two sacks.
• SMU has won at least eight games in two of the past three seasons. The 5-0 starts the last three seasons were the first for the Mustangs since the 1981-83 seasons. This is the third consecutive season the Mustangs are bowl eligible.
• The Mustangs are receiving votes in both the AP and AFCA Coaches Polls.
• SMU reached No. 16 in both the AP and Coaches Polls during the 2020 season, and was ranked as high as No. 15/14 in 2019. The Mustangs have been ranked or receiving votes in at least one poll dating back to week four of the 2019 season.'
• Tanner Mordecai has been named a semifinalist for both the Maxwell and Davey O'Brien Awards and was added to the CFPA Midseason list. He was also named the AAC Offensive Player of the Week for a conference-leading fourth time this season after the win over UCF.
• Hayden Howerton was named one of 10 finalists for the Senior CLASS Award, which honors seniors who excel in the community, classroom, character and competition.
• The Mustangs lead The American in total offense (498.7), scoring offense (41.6), passing offense (329.0), first downs (260) and kickoff returns (30.19).
• Sonny Dykes has led SMU to 25 wins since the start of the 2019 season, the most for an FBS team in Texas. The Mustangs are also only one of two teams (Baylor) to have a 10-win season in that span.
THE SERIES
This is the sixth all-time meeting between SMU and Cincinnati, with the Bearcats holding the 4-1 advantage. Cincinnati won the last meeting, a 42-13 decision in 2020, while SMU's win in the series came via a 31-28 overtime victory in 2017 in Cincinnati.
ABOUT THE BEARCATS
Cincinnati enters Saturday's match-up as one of three undefeated FBS teams. The Bearcats are currently ranked No. 3 in both the AP and Coaches Polls, and have climbed to No. 5 in the CFP rankings.
THE COACHES
• Sonny Dykes is in his fourth season and is 30-16 as head coach of the Mustangs. He has led SMU to 25 wins since the start of the 2019 season, the most for an FBS team in Texas. He was named to the Paul "Bear" Bryant Award Watch List for the second time in three season. He was also a finalist for Eddie Robinson Coach of the Year and the Paul "Bear" Bryant Awards in 2019. In 2019, Dykes led SMU to an historic season that saw the Mustangs go 10-3, winning the most games since 1984 and earning their highest national ranking (15/14) since 1985. His overall record stands at 71-61 over 11 seasons.
• Luke Fickell is in his fifth season at the helm of Cincinnati football and has a 45-14 record. He is a two-time AAC Coach of the Year, and has led Cincinnati to back-to-back 11-win campaigns (2019-20) and an undefeated regular season in 2020, which was capped by an AAC championship and an appearance in the Chick-Fil-A Peach Bowl.
LAST TIME VS. CINCINNATI
DALLAS (AP) — Desmond Ridder had an upset stomach that briefly sent him to the injury tent. On the field, the Cincinnati quarterback was nothing but trouble for SMU.
Ridder ran for 179 yards on only eight carries and scored three touchdowns, including a 91-yarder in the fourth quarter. He also threw for 126 yards and a score to help No. 9 Cincinnati beat No. 16 SMU 42-13 on Oct. 24, 2020 in a showdown of unbeaten teams.
Cincinnati (4-0, 2-0 American Athletic Conference) played its first game since Oct. 3. The Bearcats had an open date the following weekend and then had their scheduled Oct. 17 home game against Tulsa moved to Dec. 5 because of positive COVID-19 cases at Cincinnati and the quarantining of athletes at the school.
Ridder completed 13 of 21 passes. He had scoring runs of 15, 32 and 91 yards, and threw a 7-yard touchdown pass to Josh Whyle to open the scoring.
"We see it every single day," Cincinnati coach Luke Fickell said. "I was just waiting for some more people to be able to see it. He really showed what he is when it's really tough. He does his best job when the heat is on."
The 91-yard touchdown run down the left sideline, with no one ahead of him during the final 60 yards, gave Cincinnati a 35-13 lead with 4:26 to play and finally put away an SMU team that threatened to get back in the game earlier in the quarter.
QUICK HITS
• SMU is 25-8 since the start of 2019 and 14-1 at home in that span.
• The Mustangs have won seven games for the third consecutive season, the first time since 2010-12, and 2021 marks the second eight-win season in three years. The 5-0 starts the last three seasons were the first for the Mustangs since the 1981-83 seasons. This is the third consecutive season the Mustangs are bowl eligible.
• The last time SMU played a team ranked as high as No. 3 was a 2015 meeting with Baylor (L, 56-37).
• Hayden Howerton set the program record for career games played with his 55th against Houston, his 51 consecutive starts are second.
• Tanner Mordecai was named the AAC Player of the Week for the fourth time this season after the win over UCF.
• The Mustangs had exactly 300 passing yards and 100 rushing yards in the first half against Tulane, making them the first team this season to accomplish the feat vs. an FBS team.
• The Mustangs lead The American in total offense (498.7, 6th NCAA), scoring offense (41.6, 6th NCAA), passing offense (329.0, 8th NCAA) and first downs (260, 7th NCAA).
• The Mustangs rank third nationally in kickoff returns (30.19), with Bryan Massey leading the nation at 43.0 yards/game and ranking second with a pair of KO return TDs.
• SMU had a program-record 36 first downs in the win over UCF and registered season-highs seven sacks and 11 TFLs.
• DeVere Levelston (6.5) leads the conference in sacks, while Turner Coxe is second (6.0) and Gary Wiley fifth (4.5).
• Shaine Hailey was selected to wear the No. 23 jersey in honor of Jerry LeVias in 2021.
• Delano Robinson, Shaine Hailey, Reggie Roberson, Jr., Hayden Howerton, Trevor Denbow, Tanner Mordecai and Grant Calcaterra were selected as 2021 captains.
HOME SWEET HOME
SMU is 14-1 at home since the start of the 2019 season, which includes a 5-0 record in 2021.
SMU was 3-1 at home in 2020 and announced sellouts of 7,898 in all four games. The loss to then-No. 9/10 Cincinnati snapped a streak of eight consecutive home wins at Ford Stadium (4th longest streak home winning streak in program history – 18, 1925-28; 17, 1934-36; 10, 1946-48; 8, 2019-20).
The Mustangs finished the 2019 season 6-0 at home, posting a perfect record at home for the first time since going 4-0 in 1968 when games were played at the Cotton Bowl. The Mustangs last went perfect on campus in 1939 when they were 5-0. SMU last won six games at home in 2017, finishing 6-1 overall.
TROPHY GETTERS
The Mustangs have a pair of trophies in the case already this season, winning both the Iron Skillet and Gansz Trophy rivalries. SMU defeated TCU 42-34 on Sept. 25 to retain the Iron Skillet for the second straight seasons, and defeated Navy 31-24 on Oct. 9 for its second consecutive in that match-up as well.
HOT START
SMU led or was tied after the first quarter in 25 of the past 32 games (8 of 10 in 2021), and were also leading or tied at halftime in 25 of the past 32 (9 of 10, 2021).
SMU opened the 2019 season 8-0 for the first time since 1982 and has started 5-0 for three consecutive seasons for the first time since 1981-83. The 7-0 start was the second in three seasons.
MAKING OUR POINT
The Mustangs have scored 50+ points in three games (ACU 56, Tulane 55) in 2021 after a 55-point performance against UCF. This is the third season the Mustangs have reached the threshold in at least three game. SMU scored 50+ points three times in 2020 (65 at UNT, 50 vs. SFA, 51 vs. Navy), and also 50+ in 1928.
The Mustangs allowed only 21 points over the first two games of 2021, the fewest to open the season since 1996 and the fewest in consecutive games since 2011. They currently lead The American in scoring offense at 41.6.
Fewest points in consecutive games
1996
8/31 Tulsa W 17-10
9/7 at Arkansas W 23-10
2011
9/17 Northwestern State W 40-7
9/24 at Memphis W 42-0
SMU SEASON SCORING AVERAGE
1 2019 41.8
— 2021 41.6
2 2020 38.6
3 2017 37.8
4 1981 33.2
5 2012 30.5
6 2018 30.4
STREAKING
The Mustangs started 7-0 for the second time in three seasons (8-0, 2019), while the 5-0 start reached against USF gave SMU its third consecutive season of starting 5-0 for only the second time in program history (1981-83). The Mustangs' eight-game win streak to start the 2019 season was the longest since SMU won 10 straight in 1982. SMU was also 3-0 to open AAC play for the second time in three seasons.
On the road, SMU opened 3-0 for the third straight season (4-0 in 2019, 4-0 in 2020) before the loss at Houston (Oct. 30).
The win over TCU on Sept. 25 brought the regular-season, non-conference win streak to 12 straight, the most since a streak of 17 from 1979-85. SMU has also won six straight regular-season, non-conference road games.
WATCH US
The 12 Mustangs on 18 National Awards Watch Lists give the program five straight seasons where SMU is represented on 10+ lists.
Ulysses Bentley IV | Maxwell Award, Doak Walker Award, CFPA POTY, Earl Campbell Tyler Rose Award
Grant Calcaterra | Mackey Award, Reese's Senior Bowl
Danny Gray | Biletnikoff Award, Paul Hornung Award, Reese's Senior Bowl
Derek Green | Burlsworth Trophy
Shaine Hailey | AFCA Good Works Team, Wuerffel Trophy
Brendan Hall | Ray Guy Award Watch List
Hayden Howerton | Senior CLASS Award Finalist, William V. Campbell Trophy
Blake Mazza | Lou Groza Award
Tanner Mordecai | Maxwell Award Semifinalist, Davey O'Brien Semifinalist, Manning Award, CFPA National POTY
Rashee Rice | Biletnikoff Award
Reggie Roberson, Jr. | Maxwell Award, Biletnikoff Award, Earl Campbell Tyler Rose Award, Reese's Senior Bowl, Mayo Comeback Player of the Year
Jaylon Thomas | Outland Trophy, Reese's Senior Bowl
WHAT A RUSH
The Mustangs posted 350 yards at TCU, the most since 366 yards at North Texas in 2020. The game was also the last time SMU had more rushing than passing yards as well. Ulysses Bentley IV (153) and Tre Siggers (110) gave the Mustangs two 100-yard rushers for the first time since the 2020 meeting with SFA.
In the win over UCF, SMU tied a season-high with four rushing TDs (Siggers 3, Bentley IV 1). The 241 yards were second to the TCU game this season.
Siggers leads the Mustangs with 663 yards and five TDs off 137 carries this season. He registered 81 yards with two TDs against Tulane and went on to post his fourth straight game with at least one rushing TD at Houston. Against UCF, he had a career-high three TDs off 11 carries for 93 yards,
After a Freshman All-America season, Bentley IV has 73 carries for 517 yards and three TDs 2021, but has been limited due to injury. Against UNT, Bentley IV posted the seventh longest run in program history with an 85-yard TD. It was the longest for a Mustangs since a 96-yard TD run by Kris Briggs vs. Tulsa in 2002.
SMU set the single-season rushing touchdown record in 2019 with 35 and finished with 24 (10 games) in 2020.
500 CLUB
SMU had a season-high 631 yards (241 rushing, 390 passing) in the win over UCF and has registered 500 yards of total offense in 11 of the past 20 games and five in 2021. The Mustangs are averaging 498.7 yards of total offense in 2021, first in the AAC and sixth nationally. Nine of the top 12 totals on the single-game list have come under Sonny Dykes.
2021
UCF – 631 (390 passing, 241 rushing)
Tulane – 612 (438 passing, 174 rushing)
TCU – 595 (245 passing, 350 rushing)
La Tech – 578 yards (395 passing, 183 rushing)
UNT – 536 yards (311 passing, 225 rushing)
2020
Temple – 549 yards (355 passing, 194 rushing)
Navy – 555 yards (300 passing, 255 rushing)
Tulane – 581 yards (439 passing, 142 rushing)
No. 25/24 Memphis – 549 yards (474 passing, 75 rushing)
North Texas – 710 yards (344 passing, 366 rushing) Second most in a game at SMU
Texas State – 544 yards (367 passing, 177 rushing)
SMU SINGLE-GAME TOTAL YARDS
1 Temple, 10-26-2013 (W, 59-49) 728
2 at North Texas, 9-19-2020 (W, 65-35) 710
3 Temple, 10-19-2019 (W, 45-21) 655
4 Houston Baptist, 9-29-2018 (W, 63-27) 653
5 Texas State, 9-14-2019 (W, 47-17) 639
6 at TCU, 9-28-1985 (W, 56-21) 636
ECU 9-19-2019 (W, 59-51) 636
8 UCF, 11-13-2021 (W, 55-28) 631
9 at Rice, 11-11-1978 (W, 58-0) 618
10 Tulane, 10-21-2021 (W, 55-26) 612
11 at TCU, 9-25-2021 (W, 42-34) 595
12 at Connecticut 11-10-2018 (W, 62-50) 594
CLUB TAKEAWAY
The Mustangs had four (3 INT, 1 FR) takeaways in the season-opening win over ACU, and went on to post a pair against UNT (2 INT). SMU had a streak of seven straight games with a takeaway heading into the game at Navy.
Elijah Chatman had a fumble recovery (forced by Turner Coxe) against UCF, giving the Mustangs at least one takeaway in 11 of the past 12 games, 20 of the past 22 games and 40 of past 44 games. In all, SMU has 13 in 2021 (8 INT, 5 FR).
The four total against ACU were the most since Oct. 2, 2020 against Memphis and the three INTs were the most since Oct. 5, 2019 against Tulsa. SMU had six games in 2020 with multiple takeaways.
GETTING DEFENSIVE
• Delano Robinson co-led the team with six tackles against UCF and has led or co-led the Mustangs in 12 of the past 19 games.
• Elijah Chatman had five tackles, including career-highs in TFLs (3) and sacks (2) in the win over UCF. He also registered his second fumble recovery of the season. The junior has a pair of fumble recoveries in 2021, which ranks second nationally.
• The Mustangs had a season-high seven sacks and 11 TFLs in the win over UCF.
• Shaine Hailey (12), DeVere Levelston (11) and Mike Williams (10) all posted career-highs in tackles in the win over Navy.
• DeVere Levelston (6.5-30) leads the conference in sacks, while Turner Coxe is second (6.0-36) and Gary Wiley fifth (4.5-22).
• Jimmy Phillips Jr. blocked a Memphis field goal attempt in the first quarter. It was the first blocked field goal by SMU since Robert Hayes Jr. did so at FAU (12/21/19).
LET'S GET EXPLOSIVE
How SMU ranks among the nation in explosive plays:
Yards
No. of Plays
Yards
No. of Plays
20+
62 (T7)
60+
4 (T30)
30+
26 (T25)
70+
1 (T58)
40+
15 (T21)
80+
1 (T10)
50+
7 (T33)
THE BOYS ARE BACK
The Mustangs returned all five offensive linemen who started at least nine games each in 2020. Jaylon Thomas, Hayden Howerton, Alan Ali, Justin Osborne and Beau Morris currently have a combined 172 career starts. Ten Mustang offensive linemen have started at least one FBS game.
Howerton alone has 51 starts, the most for an active Mustang (2nd at SMU), and set the record for career games played with his 55th at Houston (56 total).
The offensive line is 13th in the FBS allowing 1.10 sacks through nine games, and help the Mustangs lead the conference in total offense (498.7), scoring offense (41.6), passing offense (329.0) and first downs (260).
SMU finished the 2020 season ranked ninth nationally in red zone offense (.920), 12th in total offense (494.5) 13th in passing offense (318.0) and 15th in scoring offense (38.6). They were also in the top 15 in three of the four categories in 2019, after not cracking the top 25 on any of the lists in 2018.
ON THE RECEIVING END
The Mustangs have three players on the Biletnikoff Award Watch List – Reggie Roberson, Jr., Rashee Rice and Danny Gray. This is the 13th consecutive year a Mustang has made the list dating back to 2009. SMU is one of only 11 teams with multiple student-athletes listed in 2021, and one of only two (Nevada) with three players. This is the third straight season that the Mustangs have had at least two players mentioned.
The Mustangs opened 2021 with 12 receivers catching a pass against ACU, the first time with 10+ receivers since the 2020 meeting with UNT, and four different players caught TD passes. Against Tulane, SMU had 10, the third game with 10+ on the season. Both tight end Tommy McIntyre and running back Tyler Lavine had their first receiving TDs in that game.
SMU is the only school in The American to have had five players with 100-yard receiving performances in 2020, including three current Mustangs.
Rashee Rice
139 at Tulane (Oct 16, 2020)
102 at North Texas (Sept. 19, 2020)
101 at Texas State (Sept. 05, 2020)
Reggie Roberson, Jr.
243 vs Memphis (Oct. 03, 2020)
103 at North Texas (Sept. 19, 2020)
Danny Gray
133 at Tulane (Oct. 16, 2020)
Kylen Granson
149 at Temple (Nov 07, 2020).
Tyler Page
131 at Temple (Nov. 07, 2020)
101 at Tulane (Oct. 16, 2020)
SMU had multiple 100-yard receivers three times in 2020.
at Temple (Tyler Page, Kylen Granson)
at North Texas (Rashee Rice, Reggie Roberson, Jr.)
at Tulane (Rashee Rice, Tyler Page, Danny Gray)
@T_MORDECAI
Tanner Mordecai broke the SMU single-season passing TD record (37) with three in the win over UCF. His passing TD total ranks second nationally and his 23.6 points responsible for per game are third, while also ranking in the top 10 for passing yards (7th, 3,264, passing yards per game (7th, 326.4), completions per game (6th, 26.70), passing efficiency (9th, 168.4) and total offense (10th, 345.5).

He has at least four TDs in five of 10 games and has passed for 300+ yards in eight of 10 games this season. His seven TDs against ACU broke the SMU single-game record, and his 37 passing TDs are 15 more than any other player in the conference. He also has 10 consecutive games with 2+ TDs, which ties for second for a Mustang.
The Maxwell and Davey O'Brien Award semifinalist earned back-to-back AAC Offensive Player of the Week honors after wins at La. Tech and against UNT, and earned his third after the win over Tulane and fourth after the UCF game. He is also a member of the Manning Award Watch List.
@THEKINGREGGIE
Reggie Roberson, Jr., returned for the 2021 season after suffering a season-ending knee injury in the Oct. 3, 2020 game against Memphis. He opened 2021 on Watch Lists for the Maxwell Award, Biletnikoff Award, Reese's Senior Bowl and the Earl Campbell Tyler Rose Award and was named a Mayo Comeback Player of the Year candidate.
He is 45-567 in 2021 with six TDs, including one in five straight games from TCU through Tulane. His 32 straight games with a reception tie for ninth in the NCAA. Roberson, Jr., also has 10 career 100+ yard games, which is second in The American.
Roberson, Jr., started all four games he played in last season before suffering a season-ending injury. He registered 22 catches for 474 yards and team-leading five receiving touchdowns. In the game against No. 25 Memphis, he had a season-high 243 receiving yards off five receptions with two TDs.
@RICERASHEE11
Rashee Rice tipped the ball to Reggie Roberson, Jr., for a TD on the final play in the win over La. Tech (9/18). He caught four passes for 73 yards with a pair of TDs. The two receiving TDs were a career high and gave him his second career multi-TD game.
He is second on the team with 526 receiving yards off 45 catches and seven TDs. The game at Navy ended a five-game active streak for TD catches for Rice.
@BENTLEYDOO
Ulysses Bentley IV registered his sixth career 100-yard game after going 20-153 and a TD against TCU. He had 186 all-purpose yards (13 receiving, 20 kickoff) to give him his third straight, and seventh career, game with 100+. It tied for the fifth best rushing performance for a Mustang against TCU.
Bentley IV went 10-141 rushing against UNT, posting the seventh longest run play in program history with an 85-yard TD. His 14.1 yards per carry ranked third overall at SMU (minimum 10), and gave him two of the top-10 performances in program history.
He registered 100+ all-purpose yards against La. Tech with 153 (61 rushing, 11 receiving, 81 KO returns). The return yardage featured a career-long 72-yard return.
He did not play in SMU's win over USF (ankle), and was limited at Navy and against Tulane.
In 2020, Bentley IV was named an FWAA Freshman All-American, Co-Rookie of the Year in The American and to the conference first team in 2020. He opens 2021 on the Maxwell Award, Doak Walker Award, CFPA Award and Earl Campbell Tyler Rose Award Watch Lists.
@GCALCATERRA
Grant Calcaterra has four TDs off 37 receptions and 451 yards in 2021.
In the week three win over La. Tech, Calcaterra had a career-high seven receptions for 103 yards, and matched that reception total with seven for 90 against Tulane.
In his return to football after a previous retirement, Calcaterra started the year on Mackey Award, Reese's Senior Bowl and College Gridiron Showcase Watch Lists, and was mentioned on the NFLPA Collegiate Bowl Big Board.
@DGRAY_5
Danny Gray was one of six student-athletes added to the Biletnikoff Award Watch List on Oct. 27. He leads the team with 803 yards off 49 receptions and nine touchdowns and his nine receiving TDs tie for 10th in a season at SMU and are eighth nationally while leading the conference.

Gray had career highs in receptions (8) and yards (140) to lead the Mustangs against Tulane. It was his second 100-yard game of the season and third of his career. At TCU, Gray posted a 100-yard game with 130 yards off four receptions. His 68-yard TD catch was a career long.

He opened the season with five straight games with a TD catch, and has three multi-receiving TD games (ACU, USF, at Memphis).
THE SPECIALIST
Bryan Massey has quickly made himself known as a return specialist for the Mustangs in 2021. Massey leads the nation in KO returns at 43.0 and is tied for second with a pair of KO return TDs, which includes returns at Navy and Houston. Massey went 100 yards for the score against the Cougars and was named to the AAC Weekly Honor Roll for his efforts.
Massey's 95-yard return for a TD against Navy earned him American Athletic Conference Special Teams Player of the Week honors.
Massey has 516 KO return yards on 12 attempts this season. The pair of KO return TDs tie SMU season and career records.
SMU CAREER KO RETURN TDs
1 Doak Walker, 1945, 47-49, 2
Jerry LeVias, 1966-68, 2
Arthur Whittington, 1974-77, 2
Jessie Henderson, 2005-08, 2
CJ Sanders, 2018-19, 2
Bryan Massey, 2021, 2
SMU SEASON KO RETURN TDs
1 Doak Walker, 1947, 2
CJ Sanders, 2019, 2
Bryan Massey, 2021, 2
@XRICHMANEX BACK FOR MOORE
Linebacker Richard Moore opened his seventh year of eligibility with five tackles, including two for loss and a sack against ACU. He currently has 28 tackles, including four for loss and two sacks. He tied a season high with six tackles and a sack against Houston.
After starting his career at Texas A&M (2015-16), Moore served a year in residence on the Hilltop in 2017. He is one of 21 student-athletes who have been on an FBS roster for seven seasons. He earned AAC honorable mention accolades in 2018 after starting all 12 games and leading the team with 92 tackles (56 solo).
In 2019, Moore started SMU's first three games before a season ending injury. He registered 15 tackles (8 solo), including a half sack. Moore saw action in the game at ECU in 2020.
@JAYLONTHOMAS10
For the second consecutive season, Jaylon Thomas is listed on the Outland Trophy Watch List, honoring the nation's top interior lineman. He started all nine games played at left tackle in 2020. Following the season, he was selected to the American Athletic Conference second team. He is the first Mustang to make two appearances on the Outland Trophy Watch List and is also on the Reese's Senior Bowl Watch List.
@BLAKEMAZZA
Blake Mazza opened the season on the Lou Groza Watch List this season and is 48-51 on PATs and 11-13 on field goals. Mazza made a then-season-long 45-yard field goal to tie the game at Houston with 30 seconds remaining, and improved his yardage to 47 with a make at Memphis.
One of 20 previous semifinalists for the award on the 2021 list, Mazza was a finalist in 2019 and was on the list in 2020. He was also an All-Pac-12 honorable mention selection and a Second-Team All-Pac-12 honoree by the Associated Press in 2020 and a conference first-team selection in 2019.
TRIBUTE 23
Since 2009, the SMU coaching staff has chosen a deserving student-athlete to wear the number 23 to honor Jerry LeVias. Shaine Hailey has been awarded the honor for the 2021 season.
LeVias was the first African-American to receive an athletic scholarship in the Southwest Conference. While at SMU, LeVias made athletic and academic All-America teams and, in 1966, contributed to the Mustangs' first SWC title in 18 years. He was an All-American in 1968 and was chosen All-SWC in 1966, 1967 and 1968.
Players To Wear #23
Shaine Hailey, LB, 2021
Brandon Stephens, DB, 2020
Rodney Clemons, S, 2019
Jordan Wyatt, CB, 2018
Nick Horton, DE, 2016-17
Jeremiah Gaines, TE, 2015
Stephon Sanders, LB, 2012-14
Chris Banjo, DB, 2009-11
@SHAINE_HAILEY
Shaine Hailey is the Mustangs' nominee for the AFCA Good Works Team and is on the Wuerffel Trophy Watch List for 2021.
Hailey is second on the team with 50 tackles, including three for loss, and his pair of forced fumbles are a team best.
Hailey serves as the Chair of Community Outreach and Donor Relations for The Detente Collective, an organization that seeks to foster the intellectual, educational, and personal growth of students through community outreach focusing on education, homelessness, domestic violence victim support and women's issues. He is also the co-leader of the Feeding Homeless Initiative for the organization.
Hailey graduated from SMU with a degree in economics with financial applications and is working toward his masters in management.
ON THE FIELD, IN THE CLASSROOM, IN THE COMMUNITY
Hayden Howerton is one of 10 finalists for the Senior CLASS Award and was selected as the Mustangs' nominee for the William V. Campbell Trophy.
The Senior CLASS Award focuses on the total student-athlete and encourages students to use their platform in athletics to make a positive impact as leaders in their communities. The Campbell Trophy recognizes candidates who must be a senior or graduate student in their final year of playing eligibility, have a GPA of at least 3.2 on a 4.0 scale, have outstanding football ability as a first team player or significant contributor and have demonstrated strong leadership and citizenship.
Howerton has 51 starts, the most for an active Mustang (2nd at SMU), and set the record for career games played with his 55th at Houston (57 total).
Howerton started all 10 games at left guard in 2020 and helped the Mustangs to national rankings of ninth (1st AAC) in red zone offense (.920), 13th in passing offense (318.0) and 15th in scoring offense (38.6).
A team captain and part of the leadership council, Howerton has volunteered with youth clinics, taken part in local hospital visits, participated in an initiative to help feed the homeless, elementary school reading programs, served as a homeless shelter volunteer, assisted in turning over cots and passing out blankets during winter months and served as an elementary school reading tutor.
Howerton has an undergraduate degree from SMU in Applied Physiology and Sport Management with a Concentration in Sport Performance Leadership. He is working on his Masters in Management.
#PONYUPDALLAS
SMU has added blue Dallas-themed jerseys to its rotation in 2021, which highlight some of the same features as the white jerseys, which debuted in 2019.
The Mustangs defeated UNT, 35-12, in the Sept. 11 debut and wore them in the 42-34 win over TCU on Sept. 25.
• The helmet decal features the famous Triple D interlocked with the timeless SMU Pony, symbolizing the unity between the city of Dallas and SMU.
• The stripe on the helmet and jersey sleeves pay homage to the Dallas Cowboys.
• The number and pant stripe pay tribute to the 1966 Dallas Cowboys, led by quarterback and SMU alum Don Meredith.
• The script 'Dallas' featured on the chest pays homage to SMU alum and AFL founder Lamar Hunt and the Dallas Texans.
SEEING RED
The Mustangs finished the 2020 season 46-50 (92%; 32 TDs, 14 FGs) in the red zone. SMU was perfect seven times (8-8 at UNT, 6-6 vs. SFA, 5-5 at Tulane, 6-6 vs. Navy, 3-3 at Temple, 3-3 at Tulsa, 5-5 at ECU) after going perfect three times in 2019 (at USF, 5-5; at Memphis, 5-5; ECU 4-4). The 8-8 at North Texas was the most since going 7-7 at UConn in 2018. SMU has been perfect in the red zone this season against USF (6-6), Tulane (6-6) and Houston (2-2) and is 36-44 overall.
FOR THE RECORD
In 2019, SMU broke program records for scoring average (41.8), scoring (544), rushing TDs (35), total offense (489.8), yards (6,368), first downs (322), kick return average (26.2 and sacks (51.0). The Mustangs went on to top the total offense record (494.5) in 2020, and also set marks for completion percentage (65.4) and yards per play (6.57).
MUSTANGS IN THE CLASSROOM
SMU had 47 student-athletes named to the AAC All-Academic team following the 2020-21 season. To be eligible for the honor, a nominee must have competed in an AAC-sponsored sport, attained a minimum grade-point average of 3.00 for the preceding academic year, and completed a minimum of two consecutive semesters or three consecutive quarters of academic work, with a total of 18 semester or 27 quarter credits, not including remedial courses.
SAME NAMES, NEW LOOK
Three of the Mustangs' 10 assistant coaches have been elevated from their previous positions. Ra'Shaad Samples now serves as assistant head coach and running backs coach, while Stefan McClure was elevated to cornerbacks coach and Kenny Perry serves as Special Teams Coordinator. McClure was previously a defensive graduate assistant and Perry was a special teams quality control analyst.
WELCOME TO THE HILLTOP
The Mustangs welcomed a pair of coaches to the staff in 2021, including defensive coordinator Jim Leavitt and defensive line coach Chidera Uzo-Diribe.
With over 40 years of coaching experience at the NCAA and professional levels, Leavitt joins the Mustangs from FAU, where he most recently served in the same position since December 2019. He also had stops at Florida State, Oregon and Colorado, where he was named a finalist for the Broyles Award, honoring the nation's top assistant coach, and was the FootballScoop Defensive Coordinator of the Year. He was hired as USF's first head coach in 1996. He spent 2011-14 in the NFL as linebackers coach with the San Francisco 49ers.
Uzo-Diribe comes to the Hilltop after two seasons at Kansas, and previously spent three seasons at Colorado, including 2016 with Leavitt. He earned a spot on 247Sports' most recent 30-Under-30 list.
@RASHAADSAMPLES
Assistant head coach and running backs coach Ra'Shaad Samples was named to Dave Campbell's 40 Under 40 from the state of Texas and the 247Sports 30Under30.
Samples helped Ulysses Bentley IV to FWAA Freshman All-America honors (the first Mustang in history) and AAC Rookie of the Year honors in 2020. The redshirt freshman was also a member of the Doak Walker and CFPA Award Watch Lists. Samples also developed Burlsworth Trophy nominee Tyler Lavine, a walk-on who had a career season as a redshirt-sophomore in 2020.
The Mustangs' 2021 recruiting class is the highest-ranked in program history and features the highest signee for SMU. It also boasts the highest average recruiting rating in the American Athletic Conference and is better than 16 Power 5 programs.
Samples finished as the No. 1 recruiter in the conference (247sports), after the December Signing Day period, landing him as a top-30 recruiter in the country among the Power 5 and Group of 5. Among Group of 5 schools, Samples was the nation's top recruiter.
@STEFANMCCLURE21
McClure was one of two SMU coaches named to the 247Sports 30Under30 list. In 2020, McClure helped mentor Brandon Crossley to a national ranking of eighth in interceptions with four, including one for a touchdown at Tulsa, one in overtime against Tulane and one in the end zone against Memphis. Brandon Stephens registered a team-high 11 passes defended, which led the American Athletic Conference. He went on to earn an invite to the 2021 NFL Combine and NFLPA Bowl and was selected in the third round of the 2021 NFL Draft by the Baltimore Ravens.
GRIDIRON GRADS
2021 opened with 25 student-athletes on the roster who have already earned an undergraduate degree – Alan Ali, Cobe Bryant, Grant Calcaterra, Turner Coxe, Trevor Denbow, Shaine Hailey, Charles Headen III, Hayden Howerton, Ar'mani Johnson, Will Jones, Harrison Loveless, Spencer Luce, Blake Mazza, Tommy McIntyre, Richard Moore, Beau Morris, Toby Ndukwe, Jacob Oehrlein, Ben Redding, Christopher Reese, Delano Robinson, Tre Siggers, Isaac Slade-Matautia, Kadarius Smith and Mike Williams.
BOLD – BIG OPPORTUNITIES LIVE IN DALLAS
As part of its goal of Shaping Champions and preparing students for life, SMU Athletics proudly announced the addition of its BOLD (Big Opportunities Live in Dallas) Program to its suite of student-athlete development tools, with the goal of helping student-athletes navigate and capitalize on new Name, Image, Likeness (NIL) legislation.
BOLD will, among other things, provide SMU student-athletes with the means to navigate the evolving NIL landscape. The BOLD program incorporates INFLCR, a comprehensive NIL education and compliance solution, and campus resources from the Cox School of Business, the Dedman School of Law, and the Meadows School of the Arts.
While the acronym BOLD emphasizes SMU's ties to the City of Dallas, the word is also important in its ties to SMU and the University's Brand Promise, which states, "For the bold, curious, and creative, SMU is the comprehensive research university whose enterprising spirit in a vibrant community empowers leaders to tackle grand challenges."
SMU IN TIMES SQUARE
The week of Aug. 9, the Mustangs made their presence known in Times Square with a series of billboards featuring SMU's Born & Raised campaign, the BOLD Program and 2021 Watch List selections.
FAST LAYNE
Paul Layne holds an unrivaled Mustang record, having attended every SMU game for the last 45-plus years, even going to Tokyo.
He had to pull a "fast one" more than once to keep his streak alive – like the time his ex-wife remarried. He persuaded her to schedule her wedding on a Friday within driving distance of SMU's game at Nevada the following day. So the night before the Mustangs tangled with the Wolf Pack in Reno, Layne attended the wedding in California's Sonoma Valley, then drove 200 miles to catch the opening kickoff.
Layne even attended a game dressed in a Halloween costume to disguise his case of adult-onset chicken pox. In 2020, Layne received a special invitation from Tulane to attend SMU's 37-34 overtime win, since Yulman Stadium was closed to spectators.
Starting when Layne attended SMU and was a team cheerleader, he's attended 540 straight games. His 500th was SMU's 63-27 victory over HBU on Sept. 29, 2018.
IT'S ALWAYS SONNY ON THE HILLTOP
The fourth season of It's Always Sonny on the Hilltop with Head Coach Sonny Dykes begins Monday, Aug. 30 at Ozona Grill and Bar, and will run throughout the 2021 campaign.

There will be food and drink specials, trivia and prizes on site each week. Ozona Grill and Bar is located at 4615 Greenville Ave., just a short distance from the SMU campus.
Fans can also catch LIVE video on the SMU Mustangs Facebook page, or listen on SMUMustangs.com and on TuneIn. Tweet your questions for Coach Dykes using the hashtag #AlwaysSonny, or by clicking the "Ask The Coach" button on SMUMustangs.com.
THE RED CARPET
SMU may need to install a red carpet in the Mustang locker room as SMU has become "the place to be" in Dallas. Among the celebrities, legends, current and former pros that have attended practice or stopped by the stadium in recent years are: Roger Staubach, Troy Aikman, Terrell Owens, Tim Brown, Michael Irvin and Deion Sanders, as well as former SMU standouts Reggie Dupard, Eric Dickerson, Craig James, Jerry Ball, Russell Carter and Don Meredith.
Former President George W. Bush even visits SMU football practice. Bush has also performed the ceremonial coin toss at games against Navy (2011), Memphis (2012), Texas Tech (2013), Cincinnati (2014), UNT (2015), Memphis (2016), Navy (2018) and Texas State (2019). Dallas Mayor Eric Johnson performed the coin toss in SMU's 2021 season opener against ACU, and Billy Gibbons of ZZ Top flipped the coin before the win over Tulane.Ranked among the Top 20% of best national universities by U.S. News and World Report, SMU is the only NCAA FBS program in Dallas, Texas, a top-5 media market. Since 2013, SMU has invested more than $150 million in athletics facilities, 12 of 17 programs have won at least one conference championship and 16 programs have made the postseason. With over a century of athletics tradition, SMU has won eight National Championships and 170+ Conference Championships and has posted 150+ NCAA Top-10 Finishes. SMU student-athletes have won over 100 individual National Championships and earned over 1,900 All-America honors. More information about SMU and its coaches, student-athletes and teams is available at SMUMustangs.com.
COURTESY SMU ATHLETIC COMMUNICATIONS