OHIO STATE
FOOTBALL
8 NATIONAL CHAMPIONSHIPS • 39 BIG TEN CHAMPIONSHIPS • 932 ALL-TIME WINS • 7 HEISMAN TROPHY WINNERS
85 FIRST ROUND NFL DRAFT PICKS • 89 CONSENSUS ALL-AMERICANS • 4 COLLEGE FOOTBALL PLAYOFF APPEARANCES
10 OHIO STATE (2-1) VS. AKRON (1-2)
Saturday, Sept. 25, 2021 • 7:30 p.m. • Columbus, Ohio • Ohio Stadium • BTN
Head Coach: Ryan Day
Record at Ohio St.: 25-3 (3rd)
Career Record: Same
Career vs. Akron: 0-0
Head Coach: Tom Arth
Record at Akron: 2-19 (3rd)
Career Record: 51-40 (9th)
Career vs. Ohio State: 0-0
FIRST AND TEN
f Ohio State plays the second game of a threegame homestand Saturday with a 7:30 p.m.
kickoff against the Akron Zips of the MidAmerican Conference. The Big Ten Network will
televise the game.
f Ohio State defeated Tulsa, 41-20, last Saturday
for its 11th consecutive win after a loss. Ohio
State has not lost back-to-back games since the
2013 season.
f Ohio State is 189-51-15 all-time against other
Ohio universities on the gridiron and haven't
lost since the 1921 season. Since that last loss to
Oberlin, Ohio State is 49-0-1 against other Ohio
schools.
f Ohio State went 57 years, from 1935-91 where
it did not play another Ohio school. Since 1992,
Ohio State has played eight different Ohio
schools a total of 29 times with Cincinnati (six
times) and Bowling Green (five) appearing on
Ohio State's schedule the most.
f Ohio State holds a 7-1 record all-time vs. Akron,
including a 42-0 victory on Sept. 3, 2011, the last
meeting between the two schools.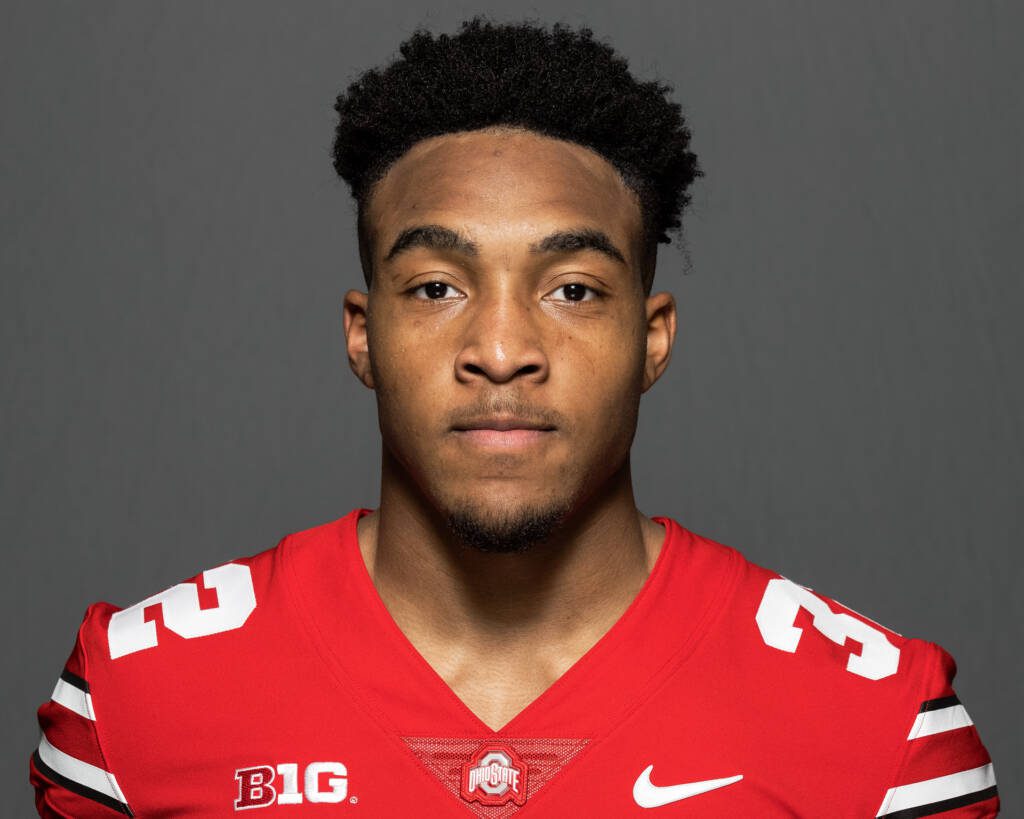 TREVEYON HENDERSON: WOW!
True freshman RB TreVeyon Henderson powered, skirted, scooted,
deked and raced to an Ohio State
frosh record 277 yards rushing vs.
Tulsa, including touchdown runs of
5, 48 and 52 yards. (He also has a
70-yard TD reception vs. Minnesota). The 277 yards is topped only by
Trey Sermon (331 vs. NU in 2020)
and Eddie George (314 vs. Illinois
in 1995).
BY THE NUMBERS
100
Years since another Ohio
school last defeated Ohio
State on the gridiron. Oberlin
was the last to do it, winning,
7-6, in front of 9,000 at Ohio
Field on Oct. 8, 2021.
7
Difference in number of total
pass break-ups in 2020 (31)
and so far in 2021 (24) with
Denzel Burke (six), Cam Brown
(five) and Cam Martinez (three)
leading
49
Years Archie Griffin's Ohio
State freshman rushing record
held – 239 yards vs. North
Carolina in 1972 – until TreVeyon Henderson broke it last
week with 277 yards.
13
Total number of freshmen –
redshirt and true – who have
played in all three games
so far, including three-game
starters in QB C.J. Stroud and
CB Denzel Burke.
WHAT'S ON TAP FOR SATURDAY
f This week is the annual Alumni Band game,
and it is also a Buckeyes Care game
f Buckeyes Care is a program in partnership
with AEP, Kroger and the Dispatch Media
Group that highlights the positive spirit
and goodwill alive in our community –
Buckeyes helping Buckeyes.
THAT AND THAT ON THE BUCKEYES
f WR Garrett Wilson has a reception in
24 consecutive games, good for 15th
nationally.
f Noah Ruggles has made all three of his FG
attempts as a Buckeye, including two last
week vs. Tulsa, and he has made 17 of his
last 18 attempts inside of 50 yards dating to
his 2019 season at North Carolina.
f True freshman Denzel Burke's six pass
break-ups rank third nationally, trailing
only Greg Rubin (Memphis) and Devon
Witherspoon (Illinois).
f Three Buckeyes – Garrett Wilson, Jaxon
Smith-Njigba and TreVeyone Henderson
– each have 10 plays of over 10 yards.
Henderson leads the nation with three
plays over 50.
f Ohio State has started 12 different players
on offense so far; 16 different players on
defense.
f Defensive firsts vs. Tulsa include
interceptions by Ronnie Hickman and Cam
Martinez and a QB sack by Tyliek Williams.
f Safety Ronnie Hickman has had 11, 10 and
nine tackles, respectively, in Ohio State's
first three games and leads the team with

f Teradja Mitchell, who missed the Tulsa
game, leads the Big Ten with 10.5 tackles
per game while Hickman is fourth at 10.0
per game.
f Cam Brown (2.5) and Denzel Burke (2.0)
rank first and fourth, respectively, in the Big
Ten in PBUs.
f Ohio State had season highs in TFLs (6.0)
and PBUs (10) vs. Tulsa.
f Jesse Mirco has had five of his last six
punts downed I20: Oregon-1, O-1, O-22,
Tulsa-16, T-19, T-18
CHAMPIONS VS. TULSA
f Offense: TE Mitch Rossi, WR Jaxon SmithNjigba, WR Garrett Wilson, OL Matthew
Jones
f Player of the Game: RB TreVeyon
Henderson
f Defense: DT Tyleik Williams, SAF Ronnie
Hickman
f Player of the Game: SAF Cameron Martinez
f Special Teams Players of the Game: RB
Xavier Johnson and LB Cade Kacherski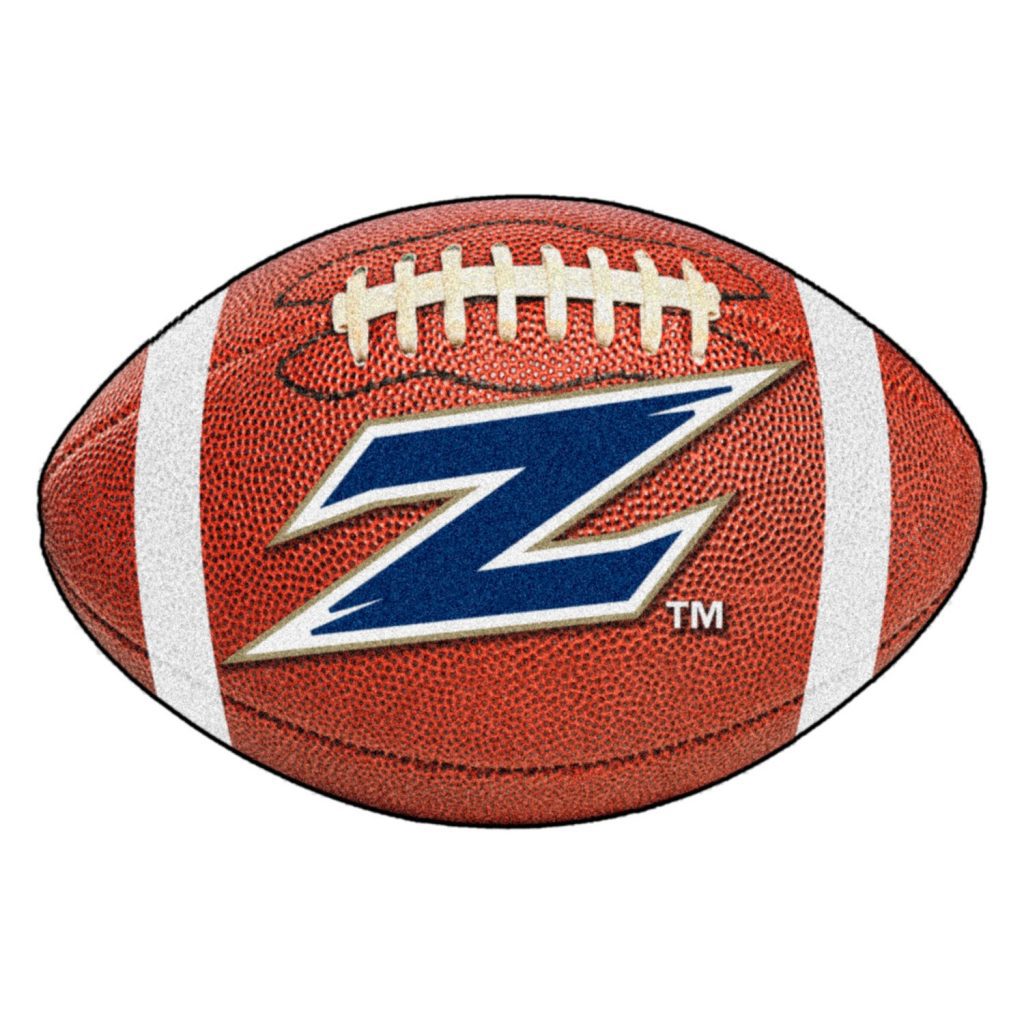 SCOUTING AKRON
f Akron picked up its first win of the 2021
season last week over Bryant, earning a
35-14 win on the strength a 432-yard effort
from quarterback DJ Irons.
f Irons passed for 296 yards and three
touchdowns while also rushing 15 times for
136 yards and another score.
f Akron limited Bryant to just 146 yards of
total offense, 117 yards passing and 29
yards rushing. Linebacker Bubba Arslanian
led the Zips with 12 total tackles, while
fellow linebacker Michael Scott posted two
of the Zips' four total sacks.
f The Zips started the season with a 60-10
loss at Auburn and then fell in week two at
home to Temple, 45-24.
f Head coach Tom Arth came to Akron in
2019 after a two-year stint at TennesseeChattanooga. He was the head coach at
John Carroll from 2013-16 where he went
40-8 and made the Division III playoffs
three times. His 2016 squad advanced to
the semifinals and won the OAC title.
f Arth, a 2003 graduate of John Carroll,
spent three seasons as a backup
quarterback to Peyton Manning with the
Indianapolis Colts. He spent part of those
years playing in NFL Europe and was on
the preseason roster with the Green Bay
Packers in 2006.
FOOTBALL HISTORY
f The 2021 football season will represent the
132nd season of football for the Ohio State
Buckeyes.
f The school first competed intercollegiately
in 1890 and has since amassed 932
victories to rank second in NCAA history.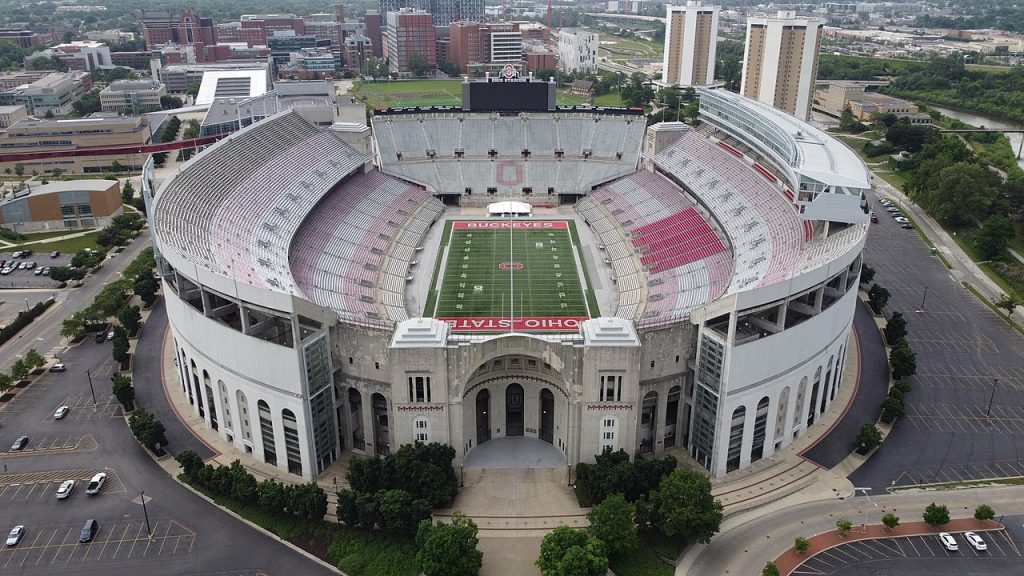 NEW AT OHIO STADIUM IN 2021
f While Ohio Stadium returns to full capacity
in 2021, there are a number of important
changes fans should be aware of.
f Students, faculty, staff and visitors to all
Ohio State campuses and medical facilities
are required to wear masks indoors,
regardless of vaccination status.
f Masks are required outdoors for
unvaccinated individuals when they cannot
maintain physical distancing.
f Vaccinated people are not required to
mask outdoors.
f Game tickets will be digital and will be
displayed on fans' mobile devices.
f Fans should download the Official Ohio
State Buckeyes App to access their tickets.
f Ohio Stadium has a no bag policy. Small
bags, no larger than 5x8x1 inches will be
permitted.
f All Ohio Stadium entry gates will be
equipped with the latest technology in
walk-through metal detectors that guests
will need to pass through for entry. No
need to empty pockets unless instructed
by security.
THAT AND THAT ON THE BUCKEYES
f WR Chris Olave's next TD reception will
tie him with Santonio Holmes for fourth on
the career list. The record-holder is David
Boston (1996-98) with 34.
f Olave also needs five receptions to move
into the top 10 all-time in that catagory. He
has 127 in 38 games.
f WR Garrett Wilson is eight catches away
from 100 in his career. His 14 career TD
receptions ranks 22nd and is one away
from tying Corey Brown, Parris Campbell
and Ted Ginn Jr. for 19th.
A FIRST: THREE 100-YARD RECEIVERS
f For the first time in school history, Ohio
State finished with three 100-yard receivers
in its Week Two game vs. Oregon.
f True sophomore Jaxon Smith-Njigba led
the way with 146 yards and two TDs on
seven receptions followed by Chris Olave
(12 catches, 126 yards) and Garrett Wilson
(eight receptions, 117 yards, one TD).
STATISTICAL MATCHUP
Catagory OSU NCAA B1G AKRON NCAA MAC
Scoring Offense 38.0 36th 4th 23.0 99th 9th
Scoring Defense 28.7 91st 12th 39.7 122nd 11th
Total Offense 538.3 10th 1st 354.7 93rd 6th
Total Defense 471.3 118th 13th 397.0 86th 7th
Passing Offense 321.0 16th 3rd 226.0 73rd 5th
Passing Defense 289.7 117th 13th 223.0 74th 10th
Rushing Offense 217.3 25th 5th 128.7 99th 9th
Rushing Defense 181.7 101st 13th 174.0 96th 8th
Third Down Conversions .471 33rd 3rd .324 110th 10th
Third Down Conversion Defense .532 126th 14th .483 116th 9th
Red Zone Offense .833 74th 7th .818 82nd 6th
Red Zone Defense 1.000 105th 11th 1.000 105th 8th
Turnover Margin 0 65th 10th -2 94th 11th
Tackles for Loss 11.0 116th 14th 15.0 92nd 8th
Sacks 4.0 95th 12th 3.0 109th 10th
A FAST START THROUGH THE AIR
f Ohio State's passing offense ranks among
the top 20 nationally through three weeks
in both total yards (963 – 17th) and yards
per game (321.0 – 15th).
f 963 is the second-most passing yards for
Ohio State through the first three games of
the season, topped only by 1,044 in 2018.
f That year, Ohio State went on to set school
and conference records for total passing
yards (5,100), yards per game (364.3) and
passing touchdowns (51).
BIG TEN FRESHMAN OF THE WEEK X3
f Ohio State has made the Big Ten's
Freshman of the Week after each of its
games so far this season.
f C.J. Stroud has been named the Big Ten's
Freshman of the Week following games vs.
Minnesota and Oregon.
f Running back TreVeyon Henderson picked
up his first honor this past Monday on the
strength of his 277-yard effort against Tulsa
STARTING A NEW STREAK
f Ohio State saw its 23-game home winning
streak come to an end of two weeks ago
vs. Oregon.
f It was the third-longest active streak in
the country – behind only Clemson (28)
and Notre Dame (24) – and the longest in
program history.
f Despite that, the Buckeyes still possess the
ninth-best home winning percentage of alltime. Their .790 winning percentage is the
fourth best among Power 5 programs and
second only to Oklahoma in stadiums that
have hosted 500 or more games.
f Since 2012, Ohio State is 59-4 at home
BIG PLAY BUCKEYES
f Ohio State currently ranks fifth nationally
in yards per play (8.12) and already has six
plays that have covered 50 yards or more.
f All six of Ohio State's touchdowns in week
one versus Minnesota were 30 yards or
more, including one by the defense (a 32-
yard fumble return by Haskell Garrett).
f Ohio State averaged 10.3 yards per play in
the win and had four plays that covered 50
yards or more – the most of any team last
weekend.
f The Buckeyes are 11th nationally in
offensive plays that have covered 20 or
more yards (21) through three games.
f In the three full seasons that Ryan Day has
been on Ohio State's coaching staff (2017-
19), the Buckeyes never finished lower than
11th in the nation in plays of 20 yards or
more.
AND SPEAKING OF BIG PLAYS…
f If it seems like TreVeyon Henderson
already has a season's worth of long
touchdowns, it's because he does.
f Two of his four TD runs have covered 40
or more yards and he also had a 70-yard
touchdown catch, which occured in Week 1
vs. Minnesota.
f Henderson currently leads the Big Ten in
yards-per-carry average (9.1).
f He's tops in the nation in rushes of 30
yards or more (four), 40 yards or more
(three) and 50 yards or more (two).
PUTTING UP POINTS
f Since 2018, Ohio State has scored 40 or
more points in 61.5 percent of its games
(24 of 39).
f That mark is the fourth highest in the
country, behind only Alabama (76 percent),
Clemson (62.7 percent) and Oklahoma
(62.5 percent).
WINNING BIG UNDER DAY
f Ohio State is 22-1 in regular season games
under Ryan Day (excluding conference
championship games).
f Only one of those 21 wins was decided by
a touchdown or less (a 42-35 victory versus
Indiana in 2020).
f The Buckeyes have averaged 48.7 points
per game in their 22 regular seasons wins
under Day.
f Their average margin of victory is 32.5
points per game.
SIX CAPTAINS NAMED FOR 2021
f Six veteran leaders were chosen by their
peers to serve as team captains:
f WR Kamryn Babb, a fourth-year performer
who has been limited because of injury, but
has become a leader on and off the field;
f DT Haskell Garrett, a returning All-American
who is playing his fifth season along the
defensive line, and who has played in 42
games;
f DE Zach Harrison, a rising star as a true
junior who has played in 22 games and
started four times in his career with the
Buckeyes;
f LB Teradja Mitchell, a fourth-year performer
who has played in 29 games and is one of
the most experienced linebackers on the
team;
f OT Thayer Munford, a super-senior who is
playing his fifth season and has team-highs
of 34 starts and 46 games played; and
f WR Chris Olave, a true senior who has
started 13 times and played in 36 career
games and is on pace to break numerous
receiving records.
10 CAPTAINS IN THE NFL
f Ten former Ohio State Buckeyes are
serving as a team captain this season in
the NFL:
f Cincinnati – QB Joe Burrow, SAF Von Bell
and DE Sam Hubbard
f Los Angeles Chargers – DE Joey Bosa
and C Corey Linsley
f Los Angeles Rams – SAF Jordan Fuller
f New Orleans – SAF Malcolm Jenkins
f Pittsburgh – DT Cam Heyward
f Washington – WR Terry McLaurin and DE
Chase Young
NEW STAFF MEMBERS
f Head coach Ryan Day had one staff
opening this offseason following the
retirement of co-defensive coordinator
Greg Mattison.
f Day filled the spot by promoting Parker
Fleming to special teams coach. Fleming
had spent the last three seasons as a
quality control coach on special teams.
f Kerry Coombs is sole defensive coordinator
and will continue to work with the
secondary.
f Matt Barnes has taken on additional
responsibilities as the team's secondary
coach after previously coaching the
safeties and special teams.
f Both Coombs and Barnes will continue to
work with Fleming and the team's special
teams units.
GRADE A FOR ACADEMICS
f It's been a good couple of years
academically for the Ohio State football
program under the leadership of head
coach Ryan Day.
f Day's football program was honored in
June by the Varsity O Alumni Society with
its "most improved large team grade point
average" award. It is one of four team
academic awards the Varsity O presents
each year, along with two scholarships.
f A program record 61 student-athletes,
including 44 scholarship players, were
named an OSU Scholar-Athlete for having a
cumulative GPA of 3.00 and above for the
2020-21 academic year
f A program record 40 student-athletes were
named Academic All-Big Ten Conference
this past season; this honor is open to
those who have been enrolled for at least a
full year and carry a cumulative 3.00 grade
point average;
f The team had a cumulative GPA for the
spring semester of 3.05 and a current GPA
for all scholarship players on the cusp of
3.00: 2.998.
75 ON NFL TRANING CAMP ROSTERS
f When NFL teams are playing, that means
Ohio State Buckeyes are playing. Lots of
them!
f An impressive training camp total of
75 former Buckeyes opened the NFL
preseason on NFL rosters.
f The Cincinnati Bengals led all teams with
seven former Buckeyes on its roster. The
Dallas Cowboys and New Orleans Saints
are next with five Buckeyes apiece on their
rosters. Five teams – Baltimore, Detroit,
Jacksonville, Las Vegas and Pittsburgh –
have four former Buckeyes.
f After final training camp cuts were made,
a total of 51 Buckeyes remained on active
NFL rosters.
f Cincinnati, Jacksonville and New Orleans
all have four former Ohio State players on
their final 53-man rosters while Denver, Los
Angeles Chargers and Detroit have three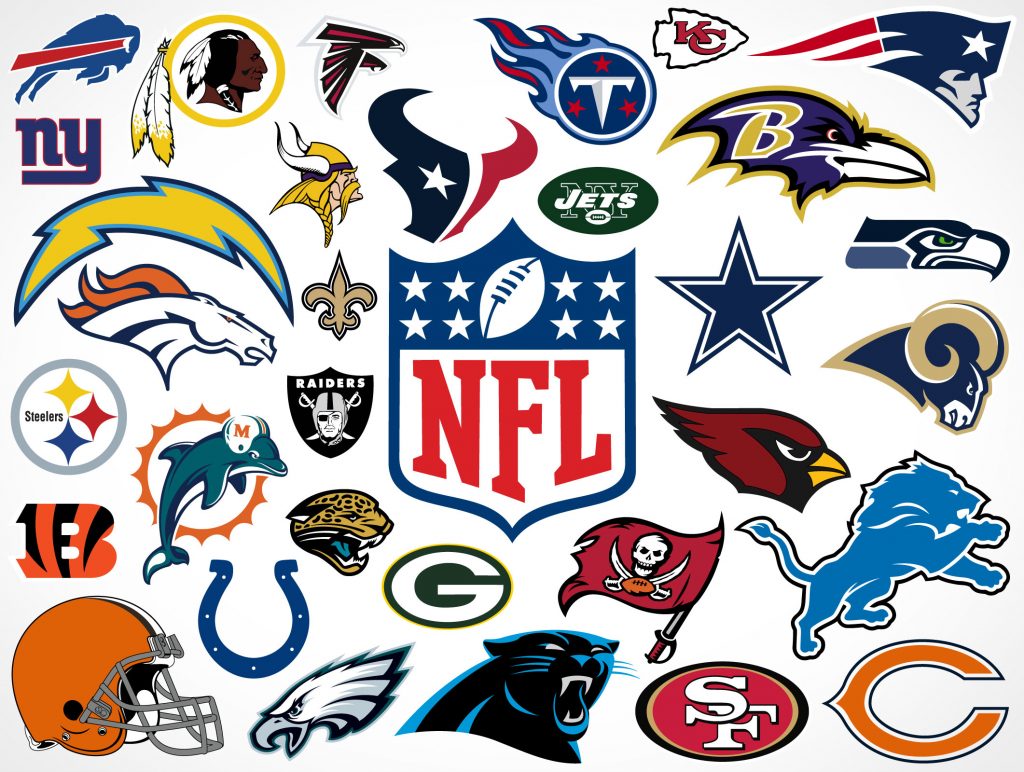 51 BUCKEYES IN THE NFL
Eli Apple Cincinnati Bengals
Damon Arnette Las Vegas Raiders
Jerome Baker Miami Dolphins
Vonn Bell Cincinnati Bengals
Joey Bosa Los Angeles Chargers
Nick Bosa San Francisco 49ers
Noah Brown Dallas Cowboys
Baron Browning Denver Broncos
Parris Campbell Indianapolis Colts
Jonathon Cooper Denver Broncos
Wyatt Davis Minnesota Vikings
Nate Ebner New York Giants
Pat Elflein Carolina Panthers
Ezekiel Elliott Dallas Cowboys
Luke Farrell Jacksonville Jaguars
Justin Fields Chicago Bears
Jordan Fuller Los Angeles Rams
DaVon Hamilton Jacksonville Jaguars
Johnathan Hankins Las Vegas Raiders
Malik Harrison Baltimore Ravens
Dwayne Haskins Pittsburgh Steelers
Cameron Heyward Pittsburgh Steelers
KJ Hill Jr. Los Angeles Chargers
Justin Hilliard New York Giants
Malik Hooker Dallas Cowboys
Sam Hubbard Cincinnati Bengals
Carlos Hyde Jacksonville Jaguars
Jonah Jackson Detroit Lions
Malcolm Jenkins New Orleans Saints
Cameron Johnston Houston Texans
Jamarco Jones Seattle Seahawks
Dre'Mont Jones Denver Broncos
Michael Jordan Carolina Panthers
Marshon Lattimore New Orleans Saints
Tyquan Lewis Indianapolis Colts
Corey Linsley Los Angeles Chargers
Terry McLaurin Washington Football Team
Jake McQuaide Dallas Cowboys
Josh Myers Green Bay Packers
Andrew Norwell Jacksonville Jaguars
Jeff Okudah Detroit Lions
Billy Price New York Giants
Isaiah Prince Cincinnati Bengals
Bradley Roby New Orleans Saints
Trey Sermon San Francisco 49ers
Devin Smith Jacksonville Jaguars
Tommy Togiai Cleveland Browns
Shaun Wade New England Patriots
Denzel Ward Cleveland Browns
Pete Werner New Orleans Saints
Chase Young Washington Football Team
COURTESY OSU ATHLETIC COMMUNICATIONS