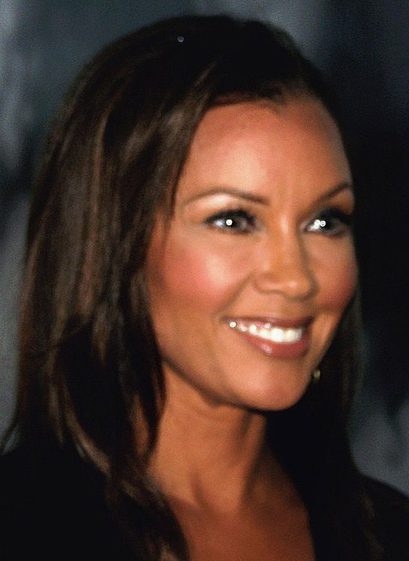 FROM WIKIPEDIA COMMONS
Vanessa Lynn Williams[1] (born March 18, 1963) is an American singer, actress, and fashion designer. She initially gained recognition as the first African-American woman to receive the Miss America title when she was crowned Miss America 1984 in 1983. However, a scandal arose the following year when, a few weeks prior to the end of her reign, Williams learned that Penthouse magazine would be publishing unauthorized nude photographs of her in an upcoming issue. Amid growing media controversy and scrutiny, Williams resigned as Miss America in July 1984 (under pressure from the Miss America Organization) and was replaced by first runner-up Miss New Jersey Suzette Charles. Thirty-two years later, Miss America CEO Sam Haskell offered her a public apology (during the Miss America 2016 pageant) for the events of 1984.
Williams rebounded from the scandal with a successful career as a singer and actress. In 1988, she released her debut studio album The Right Stuff, whose title single saw moderate success before "Dreamin'" peaked at number 8 on the Billboard Hot 100 singles chart in the United States in 1989. With her second and third studio albums, The Comfort Zone (1991) and The Sweetest Days (1994), she saw continued commercial success and received multiple Grammy Award nominations; this included her number-one hit (in early 1992) and signature song, "Save the Best for Last", which she performed live at the 1993 Grammy Awards ceremonies. Her later studio albums include Everlasting Love (2005) and The Real Thing (2009).
As an actress, Williams enjoyed success on both stage and screen, receiving an NAACP Image Award for Outstanding Actress in a Motion Picture for her portrayal of Teri Joseph in the film Soul Food (1997). Her best-known television roles are that of Wilhelmina Slater on Ugly Betty (2006–10), for which she was nominated three times for the Primetime Emmy Award for Outstanding Supporting Actress in a Comedy Series, and Renee Perry on Desperate Housewives (2010–12).
TODAY'S ALMANAC
CONSTITUTION DAY AND CITIZENSHIP DAY (UNITED STATES)
Formerly called "I am an American Day" (1940) and then "Citizenship Day" (1952), this observance's long new name (2004) is called Constitution Day for short. It marks the anniversary of the date in 1787 when the final draft of the Constitution of the United States was signed by delegates to the Constitutional Convention after months of wrangling. The framers of the Constitution had been arguing constantly as they met in secret, but they had leaked reports to the press indicating that all was well. "So great is the unanimity, we hear, that prevails in the convention, upon all great federal subjects, that it has been proposed to call the room in which they assemble 'Unanimity Hall.'" The Federalists (as they came to be called) argued through June and most of July and reached an agreement on July 16. After deciding to leave out a bill of rights — because everyone was worn-out and they thought there was no need for such a list — the framers completed the final draft on September 17 and made it ready for submission to the states for ratification. The American Bar Association and other organizations make an effort to mark this anniversary by sponsoring symposia and, in some cases, offering free legal advice.
Every Year
1630s
1770s
1780s
1850s
1860s
1880s
1920s
1930s
1940s
1950s
1960s
1970s
1980s
1990s
2000s
2010s
COURTESY www.almanac.com