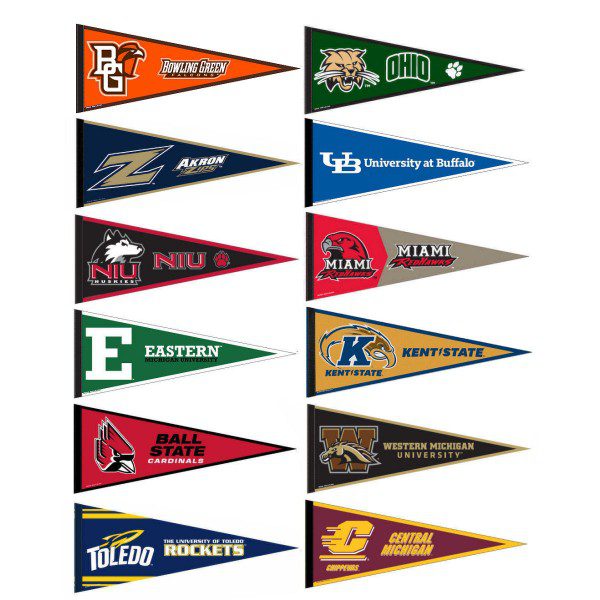 FORT WALTON BEACH, Fla. – The Wuerffel Trophy, College Football's Premier Award for Community Service, today announced its watch list of 93 players from college football's Football Bowl Subdivision (FBS).
Named after 1996 Heisman Trophy winning quarterback from the University of Florida, Danny Wuerffel, the Wuerffel Trophy is presented in February annually in Fort Walton Beach, Florida. The trophy exists to honor college football players who serve others, celebrate their positive impact on society, and inspire greater service in the world.
Represting the Mid-American Conference as Akron's Bubba Arslanian, Ball State's Bryce Cosby, Ball State's Brandon Martin, Eastern Michigan's Tariq Speights, Kent State's Issac Vance, Kent State's Sam Allan, Toledo's Bailey Flint and Western Michigan's Mike Caliendo were all named to the watch list.
Nominations for the Wuerffel Trophy are made by the respective universities' Sports Information Departments and will close on October 15. An up to date list of nominees can be found at www.wuerffeltrophy.org beginning on August 1. Semifinalists for the award will be announced on November 2 and finalists will be announced on November 22.
The formal announcement of the 2021 recipient will be made on December 9 and the presentation of the 2021 Wuerffel Trophy will occur in February 2022 in Fort Walton Beach.
COURTESY MID-AMERICAN CONFERENCE COMMUNICATIONS