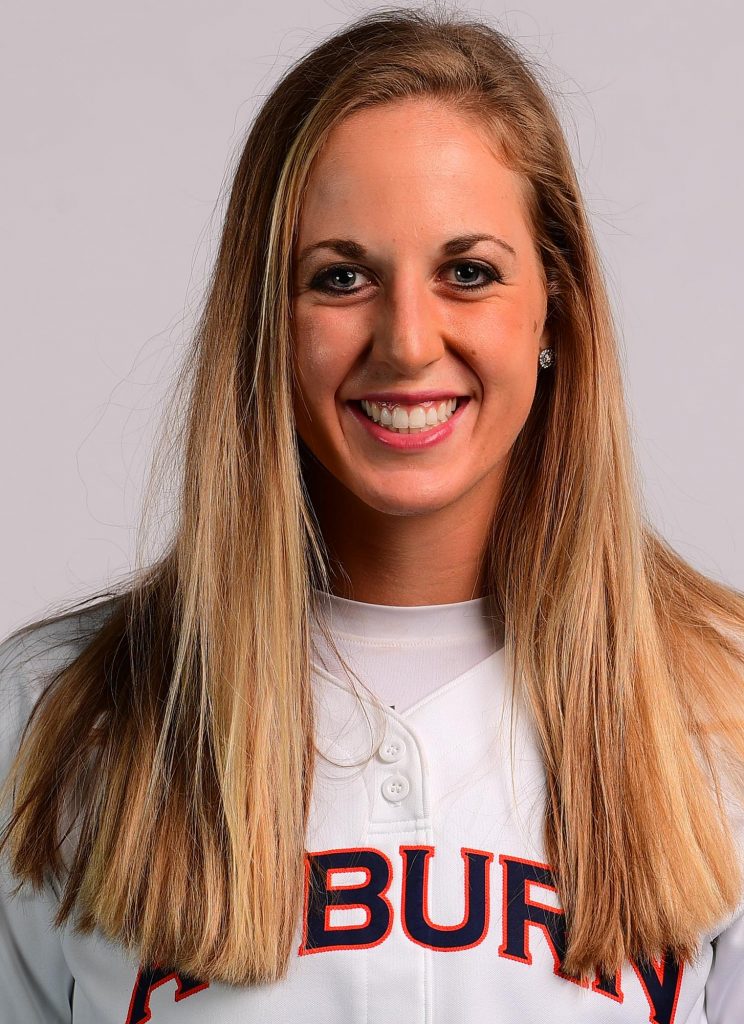 JULY 12, 2021
COLUMBUS, Ohio – Lexie Handley, a left-handed pitcher who spent the last three year at Auburn, will join the Ohio State softball program for the 2021-22 season, head coach Kelly Kovach Schoenly announced today. She will have one year of eligibility remaining.
"Lexie will be a solid addition to our roster," said Kovach Schoenly. "As a graduate transfer, she brings maturity and confidence as well as years of experience. As a southpaw, she brings an entirely unique look to our bullpen. She will throw for high velocity as well as challenge hitters with her wide array of pitches. Lexie will be entering our graduate program in sport coaching and will thrive in this profession post-graduation. She has a passion for the game and growing the sport. I am confident she will have a tremendous impact on this group."
Handley, a native of Mogadore, Ohio, began her college career at Akron where she was the MAC Freshman of the Year in 2017. After redshirting in 2018, she moved on to Auburn where she made 53 appearances in three seasons and won 11 games. She averaged neatly a strikeout per inning in 2019, fanning 66 batters in 69.2 innings. The next season, in a COVID-shortened 2020 campaign, she pitched five complete games. Her 2021 season was highlighted by having an ERA of 2.74, which was the best in her Auburn career.
"I'm so grateful to have the opportunity to wear the Scarlet and Gray and represent my home state at such an elite university," said Handley. "My hopes are that every single person who knows any piece of my story sees it as a testament of the Lord's faithfulness to and guidance of His children. In valleys, on mountaintops, and on softball fields: He is present, powerful, and always working to make Himself known!
I'm so excited to compete in the Big Ten and I'm thankful for the chance that the coaching staff took on a small-town girl from Mogadore, Ohio. Buckeye Nation: I'm ready. You'll get 100 percent of my effort, energy, and passion every day. Go Bucks! 1 Peter 2:9."
In her one season at Akron, Handley tallied a 2.45 ERA while throwing 20 complete games and seven shutouts in 226.0 innings. Her 183 strikeouts rank seventh in Akron history.
Academically, Handley made the SEC Academic Honor Roll three times at Auburn while graduating with her degree in nutrition science. She had a minor in human development and family studies.
While attending St. Vincent-St. Mary High School in Akron, Handley set school records for strikeouts in a game (19), career (788) and single-season (228). She twice was a first team All-Ohio selection.
COURTESY OHIO STATE ATHLETIC COMMUNICATIONS