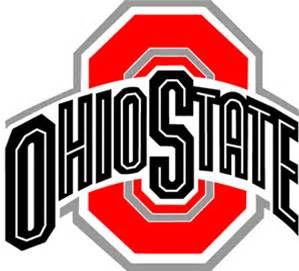 Ever dreamed of being in Ohio Stadium, cheering on the Buckeye, during Saturdays in the fall? Now is your chance – and you get paid to be there! Ohio State Athletics will be hosting a Hiring Fair inside Ohio Stadium on July 14 and 15. Representatives will be on site sharing information and conducting interviews for Ushers, Redcoats, Security, Food & Beverage, Parking, and Facility Operations! Join the team of more than 3,000 staff who help create remarkable experiences for our fans and keep Ohio Stadium rocking toward victory! Prospective employees will also have the opportunity to work other events outside of football game day, including concerts and sporting events at The Schottenstein Center, the Covelli Center, and our other facilities!
The Hiring Fair will run from 2-8 p.m. each day inside the Huntington Club at Ohio Stadium. Free parking is available in the West Stadium lot (along the Olentangy River) for all candidates. Enter through the glass doors between Gate 17 and Gate 23 – you will be directed to the Huntington Club to check out available positions. Interviews will be conducted on-site – many groups will be making instant offers after your interview!
REDCOATS & USHERS
Our dedicated staff of Redcoats and Ushers are ambassadors between the University/Athletics and our guests on event day! We are looking for exceptional people that want to provide remarkable experiences for our guests, while being a part of exciting sporting and entertainment events! Redcoats serve at Skull Session, scanning tickets at the gates, work in Guest Services booths, or assist guests on the Huntington Club and Loge area. Ushers assist fans to their seats throughout the stadium bowl, assist at elevators, and provide wheelchair escorts.
Benefits:
Free parking when you work
50% off food and beverages
Complimentary game tickets (Pending availability, a pair of complimentary tickets are extended to each staff member annually to these sporting events: Football, Women's Volleyball, Men's Basketball, Women's Basketball, Men's Ice Hockey, Women's Gymnastics, Wrestling, Men's Lacrosse, and Baseball.)
Paid annual training programs to stay current on the event and hospitality industry
https://ohiostatebuckeyes.com/employment-information/redcoats-and-stadium-ushers/
EVENT SECURITY
BEST Crowd Management, a GardaWorld Company provides a full array of event-staffing and crowd-management services for top venues and major events throughout North America. From professional sporting events (such as the MLB, NFL, NCAA and MLS), to political gatherings, concerts, conferences, conventions, collegiate events and other large affairs, we're there to keep the energy going, while keeping everyone safe. Whether you're on the lookout for a part-time role or one with a flexible schedule, BEST Crowd Management has positions that work around you. Join our team today as Event Security!
Benefits:
Exclusive opportunities to work inside the stadium and get a sneak peek into the action
Weekly pay: Earn up to $15.46/hour*
Flexible scheduling that works around your life and availability
50% off food and beverages when you work Ohio State events
FOOD & BEVERAGE
Do you love a fast-paced, changing work environment? Would you like to earn a little extra money? If you are looking for part-time work opportunities throughout the year, we are looking for you! Join the Levy team at Ohio State and you can be part of making events memorable for guests. From athletic events to concerts and special events, we have year-round part-time employment opportunities with flexible work schedules to meet your needs.
Benefits:
Flexible schedules
Access to great meals
Casual dress
TRAFFIC & PARKING
The US spends $160 Billion per year on highways. Every new car model costs at least $1 Billion to develop. Yet cars spend only 5% of their time driving. Where do these cars spend the other 95%? PARKED! CampusParc and LAZ Parking and is one of the largest operators in the growing multi-billion dollar US parking industry. Founded in 1981, LAZ operates hundreds of thousands of parking spaces from offices all across the country. When it comes to parking, we're the experts! Most importantly, LAZ is a PEOPLE FIRST company with a mission to "create opportunities for our employees and value for our clients". Event Staff members are the frontline personnel responsible for greeting, engaging and interacting with all customers attending events!
Benefits:
Referral bonuses
Complimentary game ticket (Pending availability)
Free parking
Great culture
Flexible scheduling
LEGENDS MERCHANDISE
Legends Global Merchandise, the premier retail and merchandising company, is seeking customer service associates to work in our Ohio Stadium gameday locations! Staff will be responsible for greeting guests, being an expert on merchandise items, and completing quick and friendly transactions. If you love interacting with people, can communicate effectively, and enjoy the sports and entertainment atmosphere – we have a spot for you!
Benefits:
Positions start at $12/hour
Fun, team environment in sports venues
Training programs for staff
FACILITY OPERATIONS
Facility Operations staff are responsible for creating a welcome and inviting atmosphere at all events! Staff will be responsible for setting up and tearing down of event equipment, maintaining locker room, dressing room, and hospitality spaces, general housekeeping responsibilities throughout the facility, and other maintenance projects.
Benefits:
Positions start at $10/hour
Flexible scheduling (daytime, afternoon, nights, weekend shifts available)
Students: Opportunities for internship credit, networking and mock interviews.
COURTESY OHIO STATE ATHLETIC COMMUNICATIONS