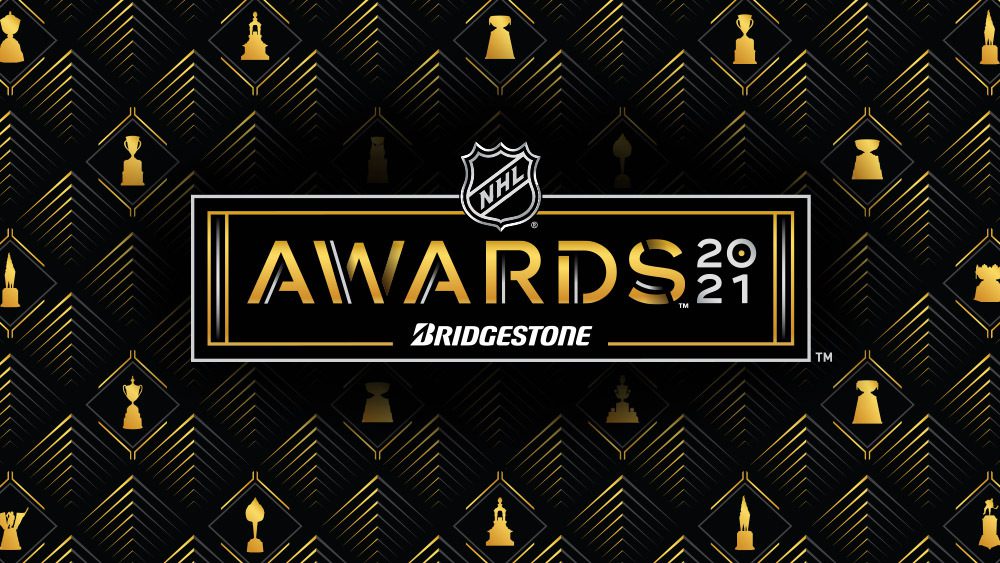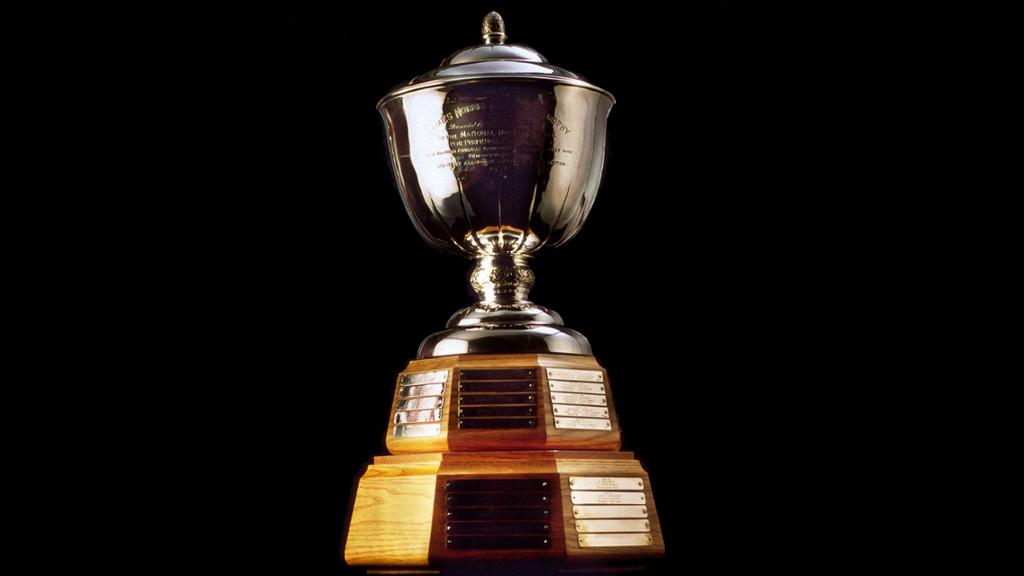 NEW YORK (June 29, 2021) – Adam Fox of the New York Rangers is the 2020-21 recipient of the James Norris Memorial Trophy, awarded "to the defense player who demonstrates throughout the season the greatest all-round ability in the position," as selected by the Professional Hockey Writers Association.
Fox was named on 99 of 100 ballots, including 40 first-place selections, for 743 voting points. Second-place Cale Makar of the Colorado Avalanche was the top choice of 31 voters in collecting 655 points, while third-place Victor Hedman of the Tampa Bay Lightning garnered 22 first-place votes and 433 points.
Playing in his second NHL season, Fox ranked among the top defensemen in assists (1st; 42), points (2nd; 47), power-play assists (2nd; 21), takeaways (3rd; 38) and power-play points (3rd; 23) across 55 contests. Fox, who also placed seventh among all skaters in total time on ice (1,358:51) while recording a +19 rating, accumulated nearly half of his points during a 12-game streak from March 17 – April 8 (3-19—22), the fourth-longest by any player in 2020-21 and second-longest by a blueliner behind only Dougie Hamilton (14 GP w/ CAR).
The 23-year-old Jericho, N.Y., native was the Rangers' first Norris Trophy finalist since 1996-97, when Brian Leetch won the award for the second time (also 1991-92 w/ NYR), and is the fourth player in franchise history to capture the trophy, after Leetch, Harry Howell (1966-67) and Doug Harvey (1961-62). He also is the second defenseman in League history to take home the award in his second NHL season (or earlier), after Bobby Orr accomplished the feat in 1967-68 (2nd NHL season w/ BOS).
For more on the Norris Trophy, including a list of past winners, click here.
2020-21 Norris Trophy Voting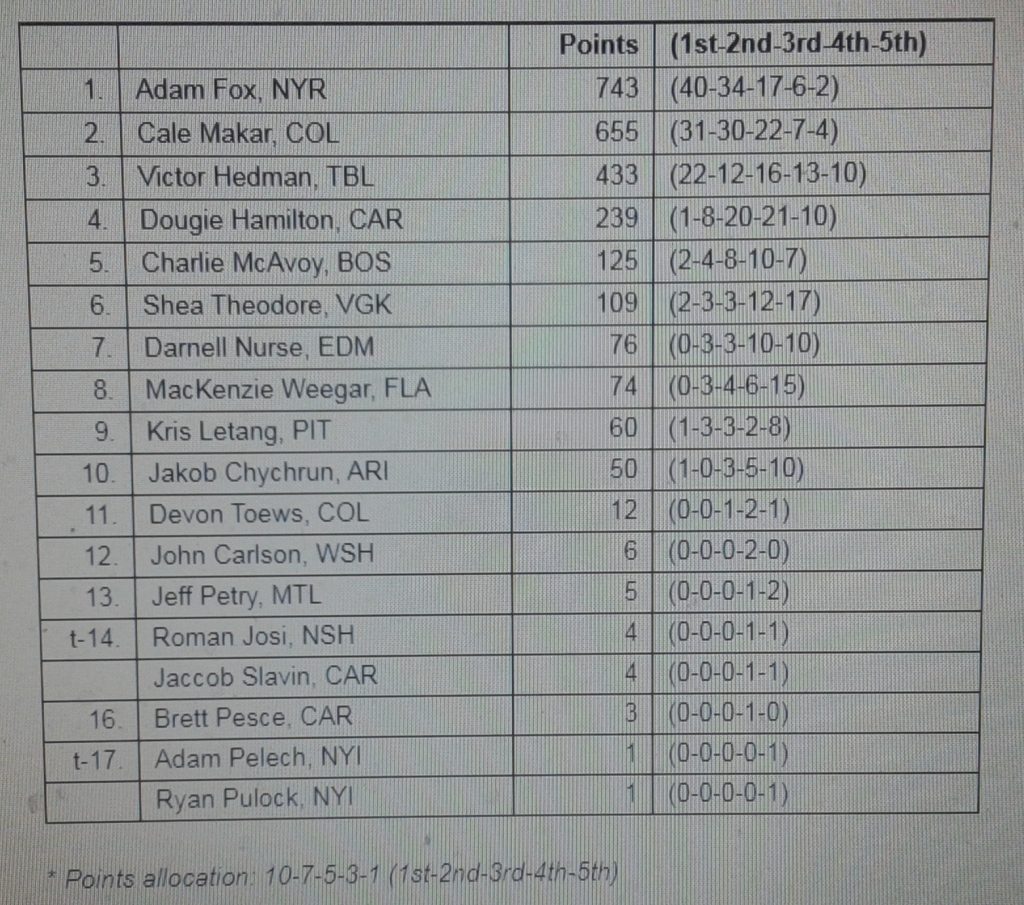 COURTESY NHLmedia.com